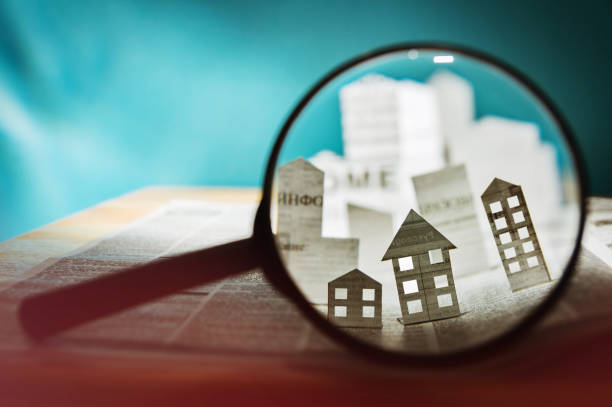 We all want to live in a cozy and comfy home. While there is some individual preference to what constitutes "nice and comfy" there are also universal values that can be applied in this area. Every positive change that you make to your house adds to its overall value so, it only makes sense to capitalize on this, and do as much as you can. The current market heavily favours sellers as every investment made is returned twice a fold.
Even if you don't plan to sell soon, these investments and improvements increase your quality of life for the foreseeable future. The area of home improvement may sound like a vast and daunting one but, rest assured, all is not as it seems. There is plenty of practical know-how and tips and tricks that can make this endeavour a breeze, or at least an enjoyable one. Without further ado, here are some things that you can tackle to create your dream haven.
1. The first impression is paramount
As with people, the same principle applies to houses as well. When you first come up to any place, you notice the exterior, plants, fence, driveway, sidewalk, front door and many other things. Just by listing these, you can see how much you can do to improve your house. You only have one chance to make that first impression, and you want others to see your home with the same loving eyes as you do. A fresh coat of paint does wonders in freshening up the place. Every architect will agree with this and can suggest loads of ways to improve anything from the list.
Warm, neutral and pastel colours are a sure bet and can blend with the surroundings. Landscaping your yard and greens is a great way to emphasize Mother Nature and let her shine as well. Blending the natural elements helps bring that rustic and warm feeling to a house. A clear driveway is one thing, but a clear driveway with lights installed makes it stand out, even when night falls. Outdoor lights make the house sparkle like a star during nightfall and, it doesn't have to be flash. Subtle, warm, gentle lights are ideal for lighting up your haven.
2. From top to bottom
No area is less important when it comes to renovating. Investments in every area can cause a chain reaction and cascades. When you improve anything, it shows and, pulls with it, other areas as well. Roofs are often ignored as they are not as glamorous or obvious as the facade, for example. But they play a vital role in keeping your home nice and dry, not to mention protected from the elements as well. Reaching out to professional and experienced heritage roofing companies can make all the difference for your house.
And it is a worthwhile investment as now you can utilize all that space beneath your rooftop. Each room, from top to bottom of your house, should be inspected for any mould or chipped paint. During the years there is wear and tear as you live there, so some maintenance is required for each room. Make it a three-year habit to re-paint them and freshen them up.
3. Minimalism maximizes value
While the prospect of "more is better" can seem appealing, the reality is quite the opposite. Having more room and space in your house means that you have more key parts to highlight. No one wants to live in a landfill, cluttered and suffocated by an excess amount of anything, and the same applies to interior design. Overstuffed rooms are not a place where you can be for long, or invite other people to. Having fewer items in any room, only servers to highlight them, so you can pick out the best for the job. Every room has its purpose and, to achieve it you can deck it out with quality and practical items, furniture and decorations, that will complement and not suffocate one another.
Minimalistic design is also about having more space to move and live inside a home and not be crowded and pushed aside by all the items that are piling up. Letting your rooms breathe will let them shine as well. One more thing to note is that with fewer items, comes less maintenance and, it becomes much easier to clean the whole place as well. Once you don't have to move and dust under a million obstructions, you can breeze thru the cleaning process.
Improving your home and increasing its value, can be easy as one, two, three. While it may seem like a daunting task at first, all that is needed is to take that first step and get going. Bit by bit, you will notice the improvements as you get swept up in all of it. Before you know it, you will be nearly done, and you can stand and admire all the positive changes you made. We wish you all the best in your future endeavours.