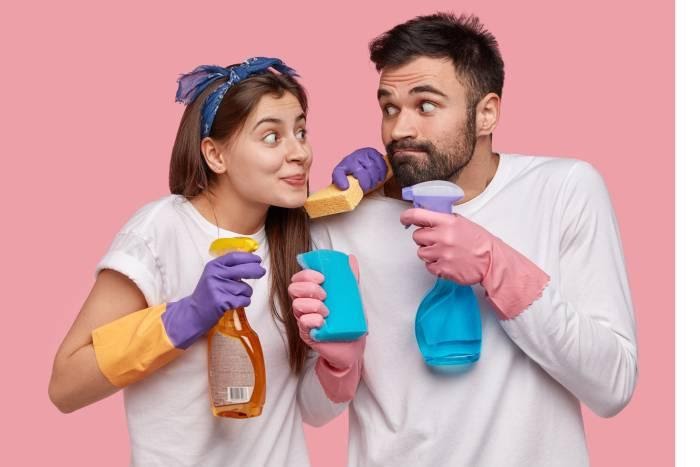 Keeping the office space clean is more than making it look good for clients, customers, and partners. It's one of the reasons your employees are motivated, productive, and love coming to work every day.
However, this is not a task that anyone can do, and it's better to approach hiring a commercial cleaning company as a process. This way, you will ensure that the right professionals are on the job, and you can focus on your tasks. Here are some of the factors to consider when looking for a cleaning service that will help you choose the perfect one.
Has stellar reputation
You don't want to hire a company with affordable prices, but the one with a wonderful reputation over all aspects. For example, some of the most valued properties are respecting deadlines, meticulousness, and fair fees.
The best approach is to ask for referrals, check the testimonials, and look at portfolios. However, word of mouth is also a powerful recommendation, so see which other businesses in your industry hired cleaning companies.
Offers insurance in case of accidents
Accidents happen, so you should hire a company that offers insurance if they damage or destroy something during cleaning. This doesn't mean that it will happen, but it's good to have a contingency plan in case it does.
While some of your belongings may not affect the work you do, others can affect the productivity in your company, like damaging the equipment. With insurance, this problem can be quickly fixed without causing inconveniences for your business.
Uses appropriate protection measures
When it comes to protection at the workplace, a cleaning service can help you create a healthy and safe environment. Since the COVID-19 pandemic requires extraordinary measures, the cleaning service you hire should know how to assist you with enforcing them. Daily disinfection of offices can be one of the most efficient ways to lower the risks of exposure to this virus and other pathogens.
Regular cleaning of HVAC will ensure your employees are breathing the best quality of air, while daily vacuuming and dusting will remove dirt and allergens from the premises. Finding a company that offers all these services will be cheaper than hiring a separate HVAC cleaning business.
Provides transparent pricing
To avoid misunderstandings, the price for services must be transparent for the clients. This means that the quote you receive will be the price you end up paying after the cleaning is completed. Unfortunately, that is not always the case, and some companies may try to hide extra charges by not offering clean bids.
A responsible commercial cleaning service will take into account the type of your facility since it makes a difference whether you are a hospital or a factory. Different types of surfaces require additional care, and that can also affect the price, as well as the frequency of service and providing of consumable products, like soap.
Has flexible and negotiable packages
That said, you should look for companies that offer custom packages you can negotiate and tailor to your needs. This can be a deal-breaker, especially if you have a defined budget for cleaning services or are trying to be frugal.
Ask for offers from several cleaning companies and see whether they are ready to give you discounts or adjust some features to fit your budget. While your company may need the same services as others in your industry, you may have special preferences and specific requirements.
Offers green cleaning solution
While following sustainable practices will contribute to the improvement of the environment, it will also create healthier working conditions. In that regard, it's important to hire a commercial cleaning company that has the same values as you when it comes to environmental issues. To ensure that this is the case, you can ask for their green cleaning documentation, like the environmental policy statement and green cleaning technical manual.
The equipment they use should meet appropriate standards that define sustainable practices, like noise levels and filtration. Using reusable products, like microfiber cloths and products with green seal certification, will both protect the environment and your employees' health. Even with Green Cleaning training in place, a company may avoid using green methods, so demanding all these criteria are met is not too much to ask for.
Employs trained professionals
When hiring commercial cleaning services, one of the most critical factors is their professional staff. Trained personnel that knows how to work with equipment and products, as well as to clean different surfaces, will guarantee the best results. Since you can't go over the resumes of every employee, concentrate on the other aspects of that business, like dedication to training their employees.
Proper training will provide knowledge on interactions between cleaning agents, methods to clean sensitive surfaces, and other valuable skills that will ensure superior service. Moreover, if the cleaning company invests in their employees' knowledge, it's more likely they will have the same commitment to their clients.
Uses the newest technologies
Technology has also evolved when it comes to cleaning services, offering more effective, easier, and faster maintenance. This is something to pay attention to when hiring a commercial cleaning company since it can affect the quality of their work. Modern cleaning equipment, like sprayers and backpack vacuums, can disinfect and clean thousands of square feet in an hour.
If you want to keep track of their progress, you can follow their work with GPS time tracking and not be physically by their side. Because of reporting tools and communication systems, you can be aware of issues and make decisions about them right away.
The bottom line
The right commercial cleaning company should work with you to create the best package and price for your business. These factors can help you find top-notch candidates and save you from worrying about the quality of work and miscommunication. After all, it's in everyone's best interest to come to a mutually beneficial agreement in the end.