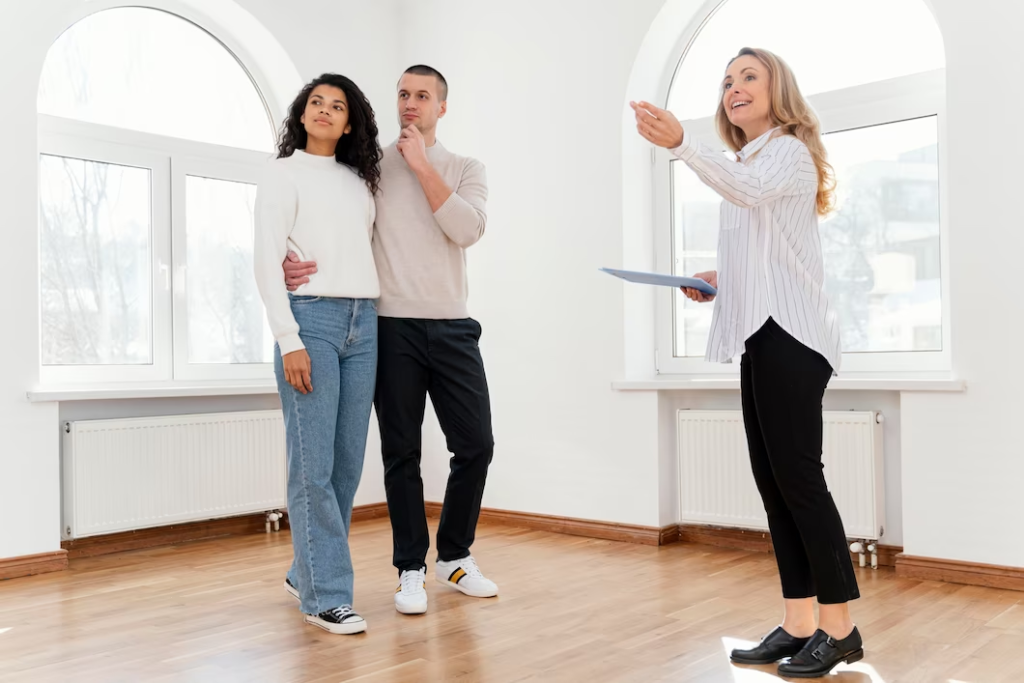 Image by Freepik
A fun but difficult chore is finding the ideal residence. There are important things to think about before signing the lease, regardless of whether you're a seasoned expert or a first-time tenant. This post will go over seven important factors that you should consider while looking for an apartment. These pointers can assist you in finding a place you can genuinely call home, regardless of location, price range, amenities, or lease terms.
1. Location Matters
When renting an apartment, location should be one of your first considerations. Take into account how handy the neighborhood is for your needs and your daily schedule. Your quality of life may be greatly impacted by your location in relation to important amenities like grocery shops and hospitals as well as workplaces, schools, public transit, and other amenities. Finding the appropriate area may make all the difference in crowded cities like New York City, Chicago, or Philadelphia. Look for areas where you can live comfortably, whether you like the bustle of the city or the peace and quiet of the suburbs.
2. Budget Wisely
Determining your budget is a critical step in the apartment-hunting process. Before you start your search, calculate your monthly expenses, including rent, utilities, groceries, and other essentials. Experts often recommend that your rent should not exceed 30% of your monthly income. Knowing your financial limits will help you narrow down your choices and avoid the temptation of overspending. Keep in mind that some cities, like NYC, may have higher rent prices, so plan your budget accordingly. A well-planned budget allows you to allocate a portion of your income to savings and investments, helping you work towards future financial goals such as buying a home, starting a business, or investing in your education.
3. The Benefits of City Living
There are several benefits to residing in a large metropolis like New York City, Chicago, or Philadelphia. You may choose from a variety of food establishments, cultural activities, and employment prospects.
To find the perfect place in a vibrant city, be sure to look into all the available apartments for rent in your desired area. Additionally, think about hiring a neighborhood real estate agent who is familiar with the area and can guide you through the challenging rental market.
Image by TravelScape on Freepik
4. Size and Layout
Your everyday life might be significantly impacted by the size and design of your apartment. Think about how much room you actually need and whether the design matches your way of living. A separate workspace for your workplace may be necessary if you work from home. While singles or couples may select a modest studio or one-bedroom apartment, families may need numerous bedrooms. Ample closets and storage places may significantly improve your day-to-day comfort, so keep that in mind as well.
5. Amenities and Features
Apartments come with a wide range of amenities and features, and choosing the right place for your lifestyle is crucial. Do you need a gym, swimming pool, or on-site laundry facilities? Are you a pet owner in need of a pet-friendly building? Prioritize the amenities that matter most to you and your family. Keep in mind that the more amenities a building offers, the higher the monthly rent may be, so strike a balance between your wish list and your budget.
6. Lease Terms and Legalities
Review the terms and conditions of any lease agreement thoroughly before signing it. Know the length of the lease, the amount of the security deposit, and how repairs and upkeep are handled. Make sure you are informed of any early termination fees and your rights as a renter. Do not be afraid to contact a local tenant's rights group or a lawyer if you have any questions or concerns.
Conclusion
If you go into it with a plan, renting an apartment may be an exciting journey. You may make a choice that suits your requirements and preferences by taking into account aspects like location, affordability, size, facilities, and lease periods. Remember that living in a major city gives distinct chances and problems, so utilize internet resources and expert assistance to discover the ideal apartment for you. Major cities like New York City, Chicago, or Philadelphia offer unique opportunities and challenges. You'll be well on your way to finding a cozy and delightful place to live in your preferred city if you keep these factors in mind. Happy searching for a home!