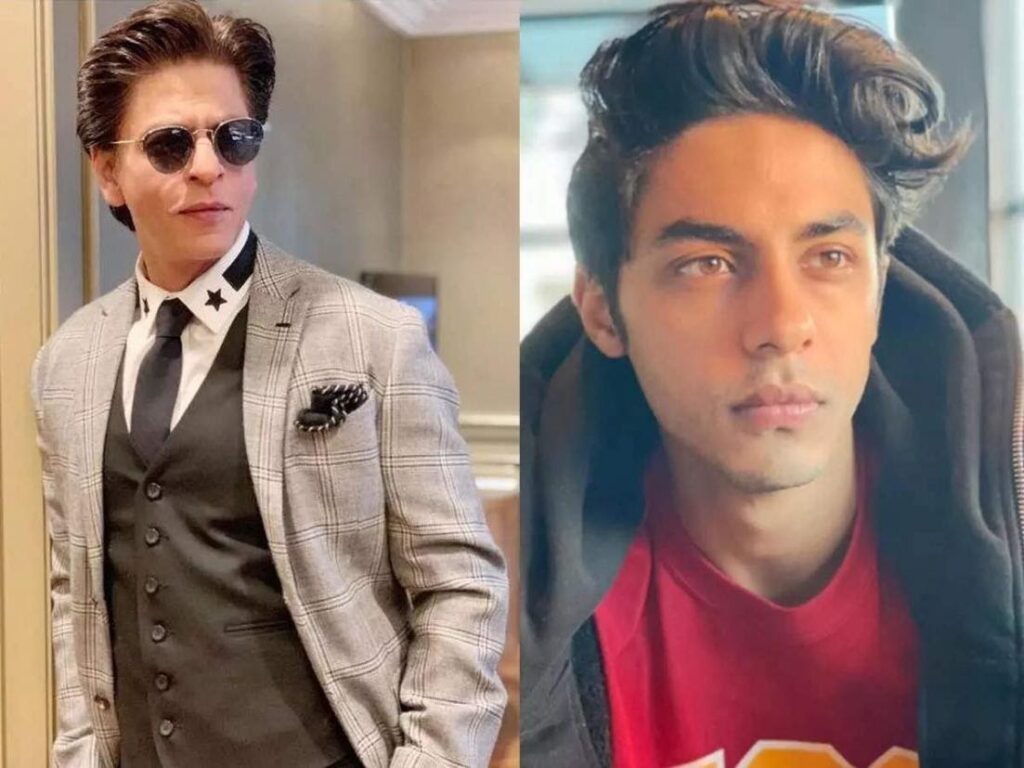 On Wednesday, October 20 2021- A special court in Mumbai rejected the bail of Aryan Khan after which, king khan reached the Arthur Road Jail located in Mumbai Central, around 9 am to meet his son.
Shah Rukh Khan reached the jail around 9 am and left at 9.35 am. He used an intercom service to connect with his son. The entire meeting took place in the presence of jail authorities.
A 23 years old Aryan was arrested on October 3 with seven others when the NCB (Narcotics Control Bureau) busted a drugs party on board a Goa-bound cruise ship off Mumbai. It was the first meet of this celebrity father-son jodi after this incident.
Who Else Was Arrested With Aryan Khan?
Munmun Dhamecha, Arbaaz Merchantt, and four other people have been arrested along with Aryan Khan and booked for offences under Section 8(c), 20(b), 27, 28, 29 and 35 NDPC Act.
Film Industry's Reaction on The Refusal of Aryan Khan's Bail
Several bollywood stars took to social media to show their angst after Aryan's bail was rejected on Wednesday. Rahul Dholakia (filmmaker) entitled the decision as "outrageous" and demanded Aryan's bail as soon as possible. Writer Kanika Dhillon likewise got down on the choice. Next in the line is Kagti alleged that Aryan was harassed for being the famous Muslim's filmstar's son.
Well, the list is very long. So let's have a look at the tweets of other top stars:
What Did Narcotics Control Bureau Say On Recovery Of Drugs?
NCB came to know about this drugs party 15 days ago. However, the entire information remains confidential to carry out a successful operation. In a statement, NCB said that several drugs like cocaine, mephedrone, ecstasy and charas were recovered from the spot.
As we all know that after the death of SSR (Sushant Singh Rajput), NCB became more active and did every possible thing to reveal the name of the mastermind behind such cases.
What Events Were Planned On The Cruise Ship?
All-in-all, it is a three-day cruise journey that was supposed to start at 2 pm from Mumbai and return at 10 am on October 4 after sailing in the Arabian Sea.
For the first day, The organisers of this drugs party had promised musical performances by DJ Stan Kolev along with DJ's Bullzeye, Browncoat and Deepesh Sharma.
On the next day, an FTV pool party was organised from 1 pm to 8 pm. A DJ from Ivory Coast named Raoul K. was expected to perform along with Moroccan artists Kayza and Kohra (Indian DJ) during the party.
After 8 pm onwards, there was an FTV's Champagne all-black party for the special guests. Well, it's not an end; electronic music circuits by HOSH Space Motion were supposed to perform for the guests from 10 pm to 7 am.
Stay tuned to catch all the latest updates on the trending news in India with us!