Nowadays, the common features of any android device to capture you (Pixel matters the most). But not everyone knows the concept of Google Voice Recorder. There are lots of reasons to include this important feature in our life, it makes our life easy.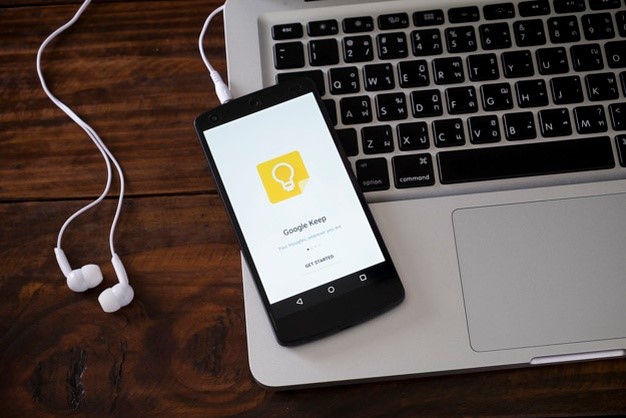 Google Recorder records audio and converts it in searchable text and it is not a necessity to require an online connection to perform transcriptions.
So what you think! How to use Google Voice Recorder
Google has made the Latest trend to voice processing and also introduces a brand new speech recognition system that operates in offline mode and works instantly whenever you need it.
One of the great challenges here is, you don't need to go and buy a Google voice recorder from someplace like Amazon or Walmart anymore. Google Voice Recorder Provides advanced functionality, where you can search for voice, phrases or words.
Nowadays, it is a must for all. Even you can do multitask, you can record without the internet as well, and you can upload the data to Google Drive also can share the audio over the email.
Read Also – How to Publish an Android App on Google Play Store : Step by Step Guide
How to use Google Voice Recorder App
Google Voice is an internet-based service; you can see all the calls, recording data whenever you need it later. Firstly you need to get a Google voice number, when you've got a Google Voice number, then you'll be able to set up and confirm the number. You can make calls through your Google Voice account by accessing the website.
How do I record with Google Voice
At times, recording phone calls isn't that simple and straightforward. Google Voice makes it quite simple both to capture the calls and to access them later.
Let's have a look, how to proceed further. Here are the ideal voice recorder apps for Android!
You should consider some steps while record with Google Voice-
Firstly you need to log into a Google Voice account online
Look for Call Options, though telephone recording is currently enabled, your calls won't automatically be recorded. So accordingly, this is depending on the customer choices. The part of the conversations will be automatically saved on the Google server.
Now the question is, how to access the record file
Firstly you have to log on to your accounts, then you will be able to select the recorded items and show a list of your recorded calls, each of these identified by the date and time of recording. You can play it or choose to email it to someone, can download it on your device
Call Recording
For the information, all data stored on Google's server and it is so easy to transfer these files with someone. If you call on Google Voice number can record your conversation without informing you.
If you are considering recording a call, it is important to inform the other party of this before the call. In most countries, it is illegal to record private conversations without the prior consent of all parties concerned.
What is the best free voice recording app
If you are a reporter creating an interview, or you are listening to an important lecture or even record yourself while making some funny noises and share it with the general public, then this voice recorder will help you a lot in many ways.
Read Also – Everything You Need to Know About Insurance Mobile Wallet App Development
There are many android voice recorder apps, but these 5 are the best voice recording apps in the market-
Audio Recorder
The audio recorder is free and in this, you have the choice to record your voice. Apart from that, the Android audio recorder software allows you to earn a pause in the record and continue to record to the same file Also you can get the previous records from the database. One of the big advantages of Audio recorder, there's an engine that helps to improve the sound built-in. Hence it is a great Recording app and you can easily use it by installing this app.
Easy Voice Recorder
Easy Voice Recorder app available for both free and Paid, The free version provides high-quality formats, desktop recording while the professional version can even capture phone calls recording as well. It records your audio from high quality 16-bit PCM format and allows you to export and save in a variety of different. It also supports Bluetooth microphones, applications input, and stereo recording from anyplace, and a lot more.
Titanium Recorder
The best quality of this app, it is free. In this, you have the opportunity of recording HD music using 8-bit and 16t-bit configurations, and if you would like to save a bit of space, you can choose a number of the concise formats accessible MP3/ACC/3GP. Another awesome feature is the option of recording in the background.
Smart Voice Recorder
It is famous for longer records and one of its most important concepts automatically detects the time of silence. It's quite easy to use but you can find individuals that will encourage this approach.
RecForge ||
RecForge ||is famous for those are into music, as they can record their group rehearsals music learning. You can track the recording life, even you can convert and edit your audio files for commentary or ringtones and other purposes also which is extremely user-friendly. The whole program is free to use.
Is there any voice recorder on my phone?
There are many free recording apps available that can offer more features. It is possible to use these recording apps to record your ideas, class lectures, meetings, concerts, and much more.
Read Also- On Demand Fuel & Gas Delivery App Development
In which phone, Google Recorder will be supported?
The official response is just one, Pixel 4. However, it also depends upon your APK file and seems to operate on Android devices such as the OnePlus 5T. Finally, Google Recorder will make a way to other Android phones also. The system needs Android Pie as a minimum.
Google needs to organize all of the world's data, not just the information on the Android apparatus, also to get people using Google's internet services.
Read Also – Kiosk Software Development- for Hospital, Tickets System & Retails Industry