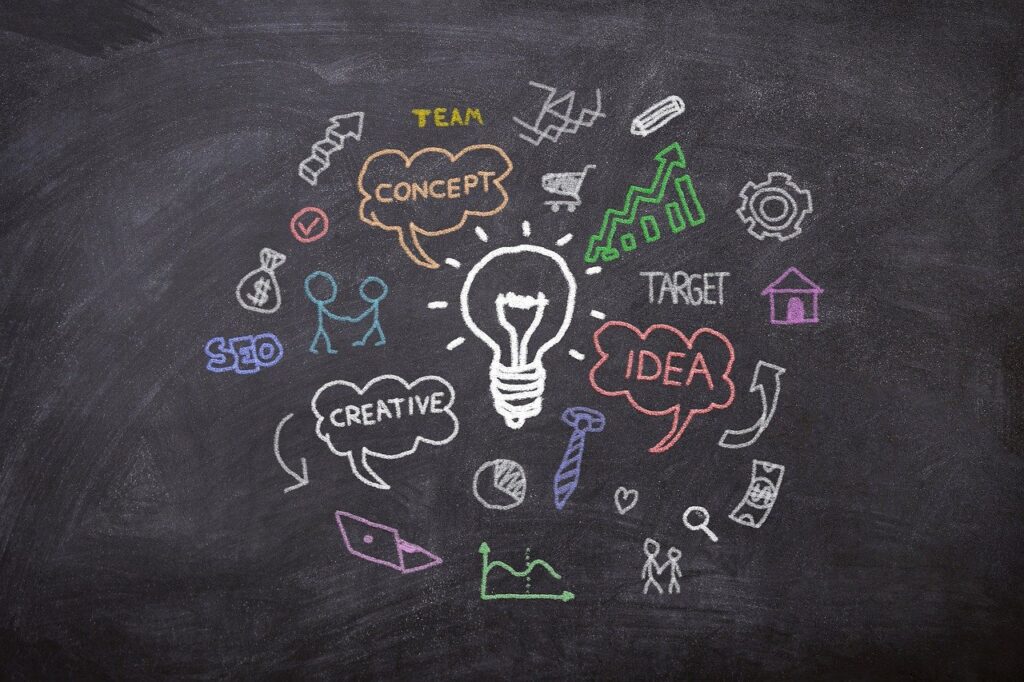 If you have just completed college and want to expand your knowledge in marketing, then earning an MBA degree in marketing can be a practical choice. MBA is a fairly general degree, but you can go the extra mile and add a marketing specialisation to help you climb the ladder of success. However, before you get down to career prospects for MBA in marketing, let's learn what MBA in marketing is?
Several business schools provide opportunities to students with several specialities or majors to choose from. One of the specialities that you can choose is marketing.
Students who pursue MBA in marketing must understand that it takes two years to complete the course. The program includes several core MBA courses, experiential learning elements, core specialisation courses, and electives that stress different aspects of marketing strategy, Analytics, and other topics.
MBA in marketing can boost your leadership skills, and it plays a vital role in boosting your career and Marketing Management Assignment Help.
Best MBA Programs For Marketing
There are several business schools that offer MBAs in marketing, but not every school offers the best program. So I have prepared a list that includes the three best MBAs for marketing in the UK. You can consider them if you want to pursue MBA in marketing:
London Business School:
One the top of the list is London Business School, which has become every management aspirant's dream. Their marketing program in MBA is state-of-the-art. The faculty desires to bring out the best from every student and teach them in a timely fashion. As a result, the school has positioned 8th in CEOWORLD magazine's best business schools in 2019.
Cambridge Judge Business School:
The school that comes second on the list is Cambridge Judge Business School.
What stands out about this school is its curriculum focuses on a micro and macro pathway that helps build important skills like team building, team leading, influence, and impact. Moreover, students can study executive MBA here. It has ranked 20th in the CEOWORLD magazine "Best Business Schools."
Warwick Business School:
The third one on my list of best business schools for an MBA in marketing is Warwick business school. Here, you can participate in workshops that teach you client persuasion skills, effective presentations, diversity, and culture in global business. It has ranked 54th in the CEOWORLD magazine "Best Business Schools" league table.
Top MBA In Marketing Jobs
Before you dive into hunting for a business school, you need to learn about what you can do with an MBA in marketing. Here is a list of common roles after you earn a degree in marketing.
– Marketing manager
– Advertising manager
– Promotions manager
– Market research analyst
– Brand manager
– Chief marketing officer
Marketing is a diverse field, and a person with marketing is a diverse field, so you can get wide options for MBA in Marketing jobs. Marketers are in high demand in the public, private, and non-profit sectors, although the salaries vary from sector to sector. Therefore, you need to have sound knowledge about the pay scale.
If you want to become a marketer, you need to be a strategic thinker along with excellent communication and analysis skills. This goes for marketers at the entry-level and at the leadership level.
The MBA course you pursue might include strategic planning, forecasting, modelling, market research, digital marketing, communication, branding, social media management, advertising, data analysis, copy-writing, cross-channel marketing strategy, sales force management, etc. You can take principle of company law assignment help from myassignmenthelp.
You will learn several skills in a marketing MBA program that will equip you to step into roles like Marketing Manager, Communications Manager, Market Research Analyst/Manager, Public Relations Specialist, and Advertising/Promotions Manager. Moreover, you will be trained for related positions, such as Sales Manager.
Types Of MBA In Marketing
Students willing to pursue an MBA in marketing have different options like they can go for full-time, part-time, accelerated, in-person, online MBA in Marketing, or hybrid. Therefore, you must have very clear about your situation and understand which option will be best for you when choosing the type of MBA program.
Apart from this, you must remember that if you want to get study MBA in marketing, you need to have a bachelor's degree, GMAT or GRE score, several years of relevant professional experience, recommendation letters, résumé, and personal statement(s).
Full-Time vs. Part-Time MBA in Marketing
Before you take admission to an MBA program, you must be able to differentiate between a full-time and a part-time MBA program. The main difference is that a full-time MBA course takes two years to complete while a part-time course takes 3 to 4 years. However, the syllabus of both is almost the same.
Accelerated MBA in Marketing
There are some business schools that provide accelerated MBA courses that take less than 18 months to complete. While there are some universities that allow students to pursue a compact program of BA and MBA, it takes around 5 years to complete both degrees.
Online Marketing MBA
Students who are working or raising a family prefer online marketing MBAs because they want to multi task and excel in their careers. When covid 19 hit the world, people were forced to continue their education and work from their homes. In this period, online education has gained popularity, and universities that were offering in-person programs have now started to offer an online option.
Marketing MBA Specialities
Apart from the programs mentioned above, students can also try out marketing MBA sub-specialties. For example, suppose you want to pursue digital marketing. In that case, you can earn an MBA degree in digital marketing that emphasises online channels like search and display advertising, search engine optimisation, email, and social media.
An MBA in Sales and Marketing can equip you to work together with a sales team, usually in a data-centred, analytic-focused role.
Career Options
MBAs have the possibility to apply for management-level jobs after completing graduation. Master of Marketing graduates generally joins the workforce at the entry level, with positions like Marketing Analyst or Marketing Coordinator.
Curriculum
MBA students are needed to take general management courses in topics like finance, business strategy, accounting, and operations.
Timeline
The majority of marketing master's courses are one year, and Marketing MBAs are two years.
As I mentioned before, marketing is a diverse field, and you will definitely find it interesting and exciting. There is an increasing demand for marketers with skills like leadership, general business skills, SEO, SEM, data analysis, etc. The more skills you have, the better salary you can acquire. There are several options in marketing, like content marketing. Social media marketing, search engine marketing, brand marketing, event marketing and so on. You can have a finger in the pie before you stick to one.