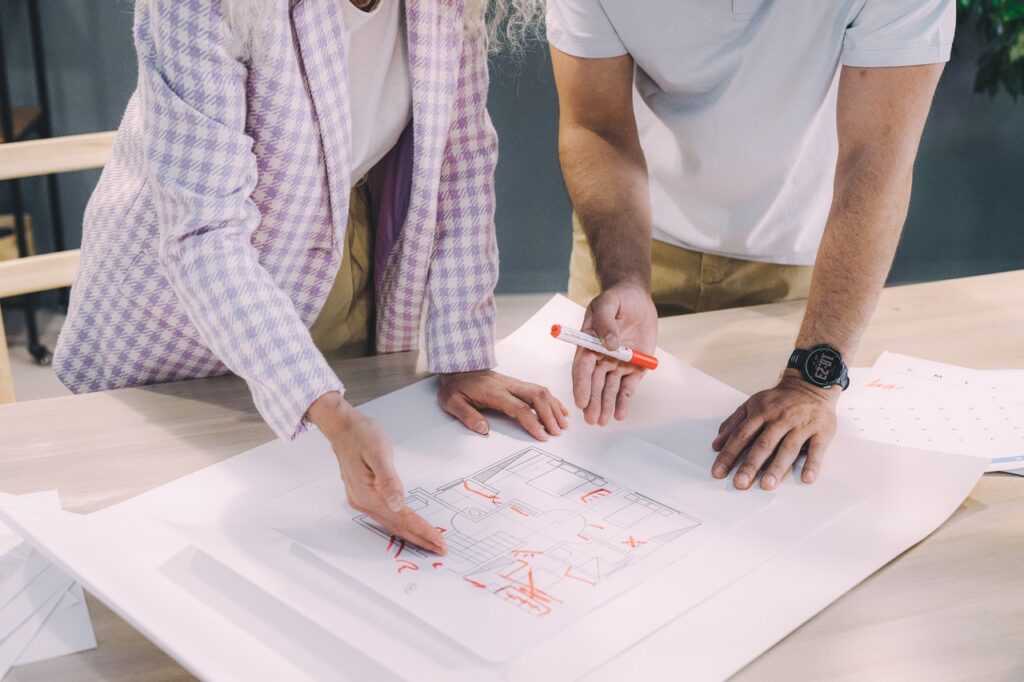 There's no doubt in saying that construction is the biggest sector in India. It is also the largest sector that generates income after agriculture. There are several companies that have shaped our country's architecture since the 21st century. However, before any company is seen at the top, many scaling factors have to be taken into consideration. This includes the number of cities where the style of the project is executed, the conceptual experimentation, and more. Not just that, contemporary architecture is one that respects the country's culture, religion, and history while having a deep awareness of its ecology. On that note, let's take a look at the top architects and architecture firms in India.
The advanced architect company specializes on architecture and interior designing. They have years of expertise and give you the best suggestions. Raj Architects is the leading architects in Hyderabad, who not only understands customer's requirement but also knows how to naturalize it through their work. They have the best solutions and give you varied options from traditional to modern styles. The projects are headed by the Raj Amudala, the chief architect and interior designer of the company. He has over 15 years of experience in this field and delivers you the best.
C.P.Kukreja
Built in 1969, C.P Kukreja is one of the best architects in Mumbai. They are experts in the field of environmental architecture and have redefined landscapes, urban designs as well as buildings. American High Commission, Apollo Hospital, and Canadian High Commission happen to best executions of all.
Somaya & Kalappa Consultants
Brinda Somaya who happens to be a world-famous architect built their firm back in the year 1978. Better known as SNK, this happens to have diverse firms within the country. They have contributed to prestigious buildings and slum rehabilitation as well. It has also been linked with architecture with prestigious buildings like IIT Bombay, Kensington, Bombay House, etc.
Oscar & Ponni Architects
This company was established in 1995 and has been one of the most successful organizations ever since. With the help of eco-friendly construction as well as natural light, this firm has been able to make a huge firm in the firm. They are also well known to create popular buildings like Tamil Nadu Secretariat and more. Some of the other markable projects also include tennis stadiums, and many SEZs amongst others.
Kembhavi Foundation
This architecture company is family-run and consists of some of the best architects in India. Established in Hubli during the 1970s, many green projects have been executed in the past and they have also succeeded in building environmentally friendly firms within India. The Shri Ramakrishna Vivekanand Ashram and Hubli Railway station happen to be one of their best creations.
Morphogenesis
Established in 1996, this is Manit and Sonali Rastogi's best architecture firm. They have all been executed successfully in Nepal, South Africa, UAE, and Bhutan. Super safe and comfortable, this is what the firms usually hold on to. Some of their most remarkable projects include ITC Surya, British Council, etc.
Abha Narain Lambah Associates
Built in Mumbai, this kind of firm provides interior design, architecture, and conservation solutions to all its clients. It has also created educational buildings, public buildings, historic homes, palaces, museums, and more. Not only new buildings have been created in the process about also old buildings have been renovated the process.
Abhin Studio
If you want to hire an architect in Kolkata, this is the place you need to go. They focus mostly on architecture as well as interior design facilities. It also specializes in sculptural, experimental, and contemporary work.
Adarkar Associates
Adarkar associates is an expert when it comes to providing interior design facilities. They are one of the most well-known firms in Mumbai and all their projects are also environmentally safe which makes the use of voids and solids much simpler.
AECOM
Built-in Delhi, AECOM is known for its efficiency worldwide. Some of its best creations include Charles Cullen. It is also a work of context and contemporary styles and its scope of work lies deep within architecture, interiors, urban designs, and landscape.
So that was a look at some of the best architecture firms in India. Do you also know of such firms that have remarkably stood out recently? Share with us in the comments below!