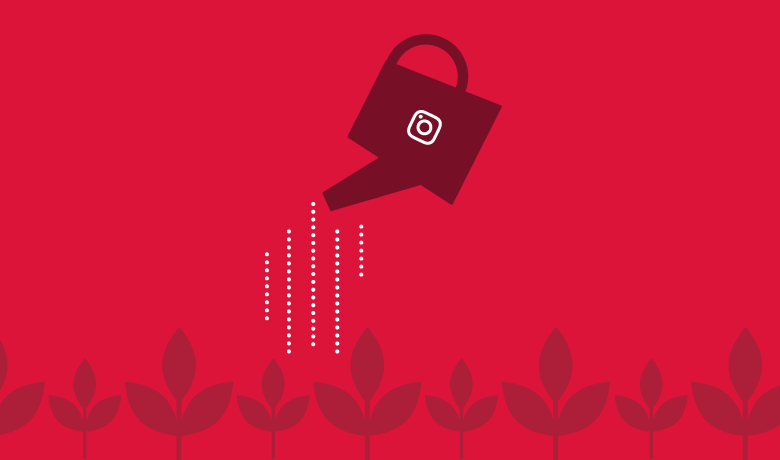 Do you want to make more sales on Instagram without having to rely on advertisements? Do you think organic content on Instagram could attract and convert customers?
In this article, you will learn 11 ways to create an organic Instagram marketing strategy. Also, you would understand how to implement the plan and begin selling by not spending money on advertisements.
How To Make Sales with Organic Content on Instagram?
The question is, "Is it possible to sell on Instagram?
Indeed, the answer is "No." You could effectively build your brand on Instagram. Some brands do sell direct-to-customer on social media and utilize it as a primary sales channel. Also, they have achieved it with an organic marketing strategy on Instagram. Marketers believe that Instagram is perfect for customer relations, establishing a brand presence, or having fun, but it does not make any money. Yet, it needs to be in that way. For DTC brands, 61% of them use social networks as their primary channel for consumer acquisition.
11 Actionable Ways To Create an Organic Instagram Marketing Strategy for Your Business
1. Know Your Audience
Without the right audience, your Instagram profile is nothing. The profile must have the ideal audience to whom you want to sell your products. And, try to establish a solid connection with them to get auto likes on Instagram for your posts that increase engagement and drive sales. Initiate by learning about your audience:
Demographics: What is the age of your target audience? Is your brand much familiar with a specific gender? Customer locations?.
Budget & Purchase Intent: Do you have a one-shot, posh purchase, or do you make sales on daily essentials? Or Do you want to make regular or big sales or small subscriptions?
Pain Points: What are the difficulties your customers are facing? How could you help in making their lives easier?.
Transformation: It is not about what your customers are, but in what ways your products transform them. How do they feel about your products or service? After purchase, how would they act?.
2. Focus On A Single Goal With Each Of Your Instagram Organic Post
As you are not creating any advertisements with their structured process of selecting goals, including a call to action button and placing a URL, it is pretty easy to forget your goal. What if all of a sudden you start sharing content irregularly with no sense of direction or purpose. Your rate of conversion for business accounts would sink fast. The right way to overcome the trap is to have a clear set of goals for every post of yours. If you can't tell what the content wants to achieve in just a single sentence, you must not post it.
For instance, your post could aim to hire new staff, advertise a fresh product, or begin a conversation. It is okay to have multiple posts that focus on various goals. Don't float any content without purpose. Some valid reasons for content in the organic marketing strategy on Instagram:
Maximize reach by posting shareable content that would pop up in new audiences' feeds.
Boost engagement by inviting the audience to save, comment, or share.
Provide customer service with valid information for consumers.
Drive sales simply by featuring a service or product.
Some profiles share plenty of carefully chosen memes to start conversations, highlight products, or attract the target audience, Few reasons that you have to post,
You did not post any content for the day.
You like the picture.
You encountered a brand that shared content similar to yours.
One perfect idea to monitor posts is by jotting down a set of goals for the Instagram profile. After that, for each goal, I write few quick notes:
How to achieve the goal? (For instance, you could aim for your bio link clicks and not for in-feed posts).
How frequently do I post to attain the goal?
Any strategy for the plan that performed well before. Include links mainly for successful posts.
The list would become your reference check. You can then go back and view the purpose of every post and gain ideas for fresh content.
3. Dig Your Competitors Content for Inspiration on Instagram
Research is an underestimated factor of organic Instagram marketing. Around 80 million pictures are posted on social media platforms every day. That is over eighty million data points.
I'm not suggesting that you check every single picture on the platform. Who would have so much time? Yet, you have to do continuous and targeted research. Some main areas to focus on:
Competitor Research: Who is in the same niche as yours on Instagram? How many followers do they possess? What are their engagement rates? What type of content do they share?
Followers Research: It begins with the follower's research as discussed before, and also, you have to check your follower's activity on Instagram. The audience's active times? Whom do they follow? And, what do they share?
Hashtags: See the Instagram hashtags used by your competitors on their posts or posts that show up on your explore page. New hashtags appear every time; make sure you are not left behind.
Social Listening: Go through the comments on your posts and that of competitors. What do the consumers talk about? Focus on their pain points, FAQs, and requested features for products.
Content Trends: Do everyone all of a sudden share black & white pictures? Is there a trending soundtrack on every Instagram reel? Although you don't want to jump over each bandwagon, learning about the content trends is helpful.
Hence, researching would help get content ideas and attract the target audience. Despite that, you will have to do the research regularly to keep your information updated.
4. Make Easy Conversions
Conversions are complex on Instagram. Yet, it is pretty easy to transform customers on Instagram compared to how it used to be. There are different ways to include active, tappable URLs on Instagram:
Your bio.
Instagram stories
Shopping Tags
Direct Messages
On Reels or IGTV captions
Some rumor that the platform will roll out stories links to many accounts, so ensure to check out this space. To acquire a high number of clicks and conversions, you have to use every feature on Instagram. Ensure that the audience quickly finds your links to follow. Keep a reminder to note whether the bio links and shopping tags are doing their job rightly. Always provide a link to a particular page instead of landing your follower on a home page and making them navigate to your target page. Above all, you have to ask your followers for link clicks. Don't simply place a link – include a specific CTA for your followers.
5. Get realistic About Team & Resources
Some brands struggle as they don't make much effort. Other brands work as they incorporate many things quickly with no resources or skills that support them. Therefore, while planning your organic marketing strategy on Instagram, initiate a realistic assessment of the situation.
Tools: What tools do you use for scheduling, design, and analytics? What are the requirements? How could you afford it?
Team: Is your marketing team big enough? Their strengths and weaknesses? Utilize your strengths initially – you could work on training and new skills later.
Time: Do you consider Instagram as your priority channel, or is it one among others? How long would you invest time for content & social listening every week?
Bear in mind; you could always make the most of your resources by concentrating on the requirements of the followers. According to a survey, several media managers insist on craft content that works for them instead of their audiences. Notably, some users on Instagram also said that they wish to see discounts and fresh products or services. These are excellent opportunities to drive sales, and media managers miss them.
6. Create a Style guide on Instagram
Some reasons why it is required to have a Style guide on Instagram:
It is easier to acquire fresh staff members with your rules, working processes, and regulations written down.
You could be consistent with your business identity and the voice tone.
When something goes wrong, have an idea in place- it could be an unsatisfied customer or a big news story.
You are less likely to look at essential details like legal policy or accessibility.
Your team can share with confidence instead of holding back for approval. Social platforms move rapidly; the style guide must help you to keep up.
The style guide has to include the sort of content you want to create, how to make that content, your aims for organic marketing, and the process for examining and reporting results. It has to be updated consistently and shared across your team.
7. Remember To Write Captions
Captions words that you use are essential for your marketing strategy on Instagram. It offers a crucial context for the pictures and videos you share. The profile bio that you write tells the audience about what you do and grabs new followers. Also, with the CTAs, you would see more saves, clicks, shares, and sales. Instagram lets you include post captions of up to 2200 characters, that is of 300 words. It is more like a mini blog post on Instagram. Every post of yours may not require heartfelt, long texts, but when you caption posts with a few emojis and hashtags, you leave money on the table.
8. Make your Customers the Celebrities
There are three main reasons to use user-generated content as part of your organic marketing strategy:
It saves your resources and time on crafting content.
It shows that you give importance to followers' inputs.
It is a kind of public proof, motivating followers to transform into customers.
Garnering user-generated content is more like having a branded hashtag or checking your mentions consistently. To collect more content, try to run a photo competition on Instagram. This content is not just about in-feed posts; instead, you could also share and communicate through DMs, comments, and stories. Ensure to acquire users' permission before posting their pictures or videos. Also, you could use UGC to run profile takeovers and interviews. It is a great way to outsource the content and turn them into events.
9. Post Multiple Instagram Content Mix
As discussed earlier, Every bit of your content needs to have a purpose. And, it does not mean that every single post must focus on the same purpose. Try out variety in your marketing strategy. Use multiple formats, like celebrating a holiday or annual events; also, you can try to change color themes concerning seasons. Having different types of content has two main benefits: It makes the audience interested and tells them that you don't just focus on driving sales. Always include space in the content calendar to have fun with your audience or build brand awareness for a cause.
10. Plot for Customer Engagement
A natural Instagram marketing plan entails more than merely broadcasting to the masses. It has to be participatory. It must be beneficial to both your company and your followers. Establish explicit customer engagement rules and incorporate them in your social style guide or regulations. You have to provide information like:
Do we respond to all of the comments or just a few of them?
What is our response time to direct messages?
Do we respond to the posts of our followers?
Do we respond to or comment on posts that contain our brand's hashtag?
What are our options for dealing with unfavorable feedback?
Do we return the favor and follow our followers?
Your Instagram profile becomes a community when people interact with it. The fact that you're there, interested, and engaged will get noticed by your followers. Consider it is creating the foundation for customer loyalty.
11. Make Future Organic Content Decisions Based on Your Insights
Instagram Insights are pretty detailed. You may also use social media management applications to gain access to insights and occasionally see them presented in greater detail. However, the most crucial question concerning insights is whether or not you act on them. Remember how we said you should make SMART goals for all of your Instagram content? On the other hand, insights and analytics are how you keep track of your progress toward those objectives. Your growth, reach, engagement, and conversion rates will all need to get examined.
A word of caution: Some social media managers make the error of ignoring the data. It's happened to me numerous times. "That post did garner a lot more attention, but our followers don't enjoy that type of content," says the author. Forget about your preconceived notions about what your followers like and how they act. What do the numbers mean? Be truthful to yourself.
You can also contribute to your insights by taking into account user feedback. The ability of DTC businesses to talk directly to their customers is their greatest strength. This type of qualitative input should back up your analytics' raw numbers.
Conclusion
If there's one thing I hope you take away from this article, it's that you should never stop learning. Your Instagram marketing approach should never be considered complete. There will always be new post formats to attempt, trends to experiment with, followers to learn about, comments to respond to, and tales to tell. The term "organic" refers to something that grows in a natural environment. "Grows" is the essential word here. If you don't update your Instagram strategy over time, it's already dead. You want to maintain your social media presence active, vibrant, and full of new ideas.