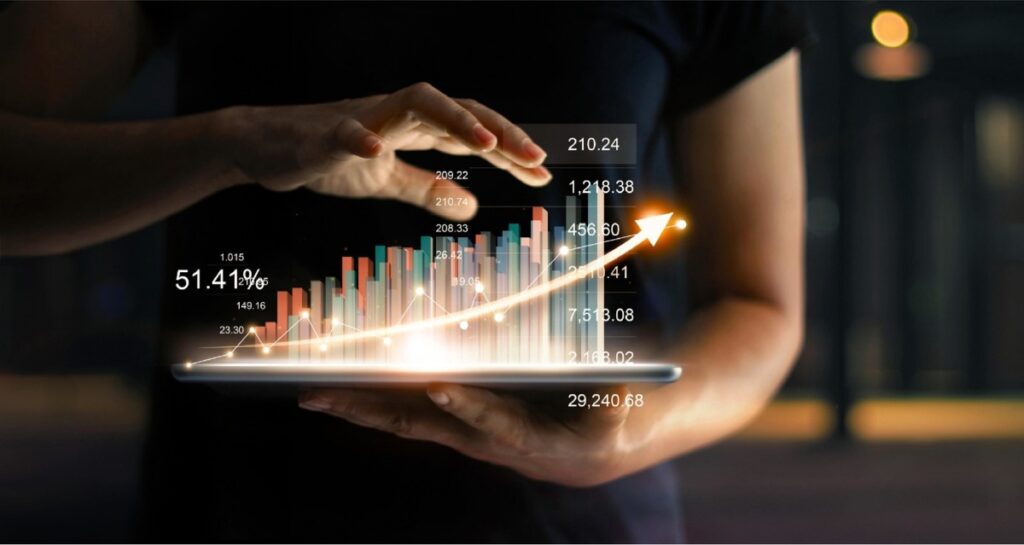 Out of all industries, the accounting industry has been running slightly behind everyone in the race when it comes to adopting new technologies. Several businesses are still using paper and pen, excel sheets and invoices, and storing safely in folders and files.
A decade ago, this was the best way to keep your documents safe and sound. But not anymore. In 2021, accounting operations can be performed from anywhere anytime, using your smartphone, tablet, or laptop. Those who are a step ahead of their competitors are even using mobile accounting.
But what is mobile accounting?
Mobile accounting is the ability to perform, access, and process accounting information over the devices such as smartphones and tablets that are restricted by the physical location.
Users can either download the application directly on their device or browse the internet. Mobile accounting makes all finance and accounting-related activities such as maintaining payrolls, managing financial transactions, or calculating year-end taxes, etc.
If you are still unsure about the whole mobile accounting concept, take a look at the benefits that mobile accounting has to offer.
Multi-user collaboration
Earlier, when a team of the same company needed to collaborate to work on the same thing, they had to connect on the same local network. But now, with mobile accounting, having a good speed internet connection is all that is needed. Mobile accounting services let users who are located in the extreme ends of the globe work together on the same file.
On top of that, mobile accounting overcomes the restrictions that conventional accounting usually faces which is all users have to use the same device, operating system, and software version. With mobile accounting applications, users can seamlessly work on any file using any device or mobile platform.
Regular bookkeeping for SMBs
Mobile accounting app for small businesses can effortlessly carry out all bookkeeping tasks such as invoice creation and sharing it with clients and vendors, bank transaction management, schedule billing, tracking expenses & expenditure by uploading purchasing receipts, and many more.
The fact that all these activities can be easily performed using a smartphone makes it even handier. Apart from improved efficiency and productivity, mobile accounting also offers you of-the-minute accuracy for all your accounting and financial-related information.
Work from home
Ever since the pandemic in the early 2020s, several firms, including MNCs and SMBs, have made work from home mandatory. Out of those, several firms are offering work from home as a convenience for betterment in productivity. Having said that, specific issues such as security and tracking of how much work is done, remained hindering. Now, switching to mobile accounting applications, users are easily able to get all the work done without actually having to go anywhere.
The importance of accounting is a far subject, the future of accounting is going to be way more technocal. With this, users can also easily control the security and track status of various other tasks to keep a constant eye on who is doing what with your financial information within the enterprise.
Easy file-sharing system
Bluetooth and emails are the primary sources of the file-sharing process. Of course, not to forget the unlimited number of emails that employees exchange for the same file and same copy with updates from multiple people. This unorganized and unkempt process would only leave your employees with multiple copies of the same file. This will make things more complicated because users have to manually delete all the existing files to store the latest version.
With mobile accounting, users can easily edit the file that is stored on the cloud and also view who did what changes to the document. And, they maintain a single copy on the cloud which can be shared with multiple users.
Improves productivity and efficiency
Almost every single mobile accounting application comes with in-built tools and functionalities that can assist businesses in improving productivity and efficiency. In addition to that, businesses have invoices that are repeatedly sent to clients and vendors every month which can be made easier and simpler with mobile accounting.
You don't have to reproduce the data again and again even if your system failed to work. Businesses with much ease can automate all invoices in order to send them at a specific date and a specific time.
Easy software update
No matter how good of software you are using for your accounting activities, from time to time, you need to update the software, otherwise, it will just become outdated. And when that happens, your so-called efficient software will no longer support certain features or functionalities or it may not even process heavier tasks. Every time your software does something like this, you may end buying new hardware or upgrading which can be expensive for your business.
The most cost-effective solution is mobile accounting. In this, you don't have to bother yourself with software updates as no data or information will reside on the local device. Since everything will be cloud, all you need to have is a good internet connection.
Smooth app integration
Regardless of how simple or how small your accounting operations are, a single application will not suffice. Banking applications, mobile wallets, accounting applications, tax software, and other 3rd-party payment applications need app integration to maintain records up-to-date.
This is especially true for businesses where they face an "N" number of applications and complexities. With mobile accounting, users can easily integrate applications all their finance-related applications. Also, they can share the information with others automatically to maintain the right and updated data for streamlined operations.
Secure client data
Accountants and CPAs manage a lot of client data on a day-to-day basis that may contain confidential and sensitive information such as SSN, account number, address, and date of birth of clients. If this kind of information goes into the wrong hands, not only accountants but their clients also have a lot to lose. Businesses can avoid happening such incidents with mobile accounting. It keeps all the confidential information in a secure repository which can be accessed only by a few people via secure mobile apps with two-way authentication. This ensures your data is protected from any loss or breach when compared to traditional accounting or email attachments.
Right now, mobile accounting is moving in an upward trajectory. Including accountants, CPAs, and accounting firms, everyone who is willing to stay a step ahead of their competitors has to learn how to leverage modern technologies for better productivity and efficiency along with improving the user experience.