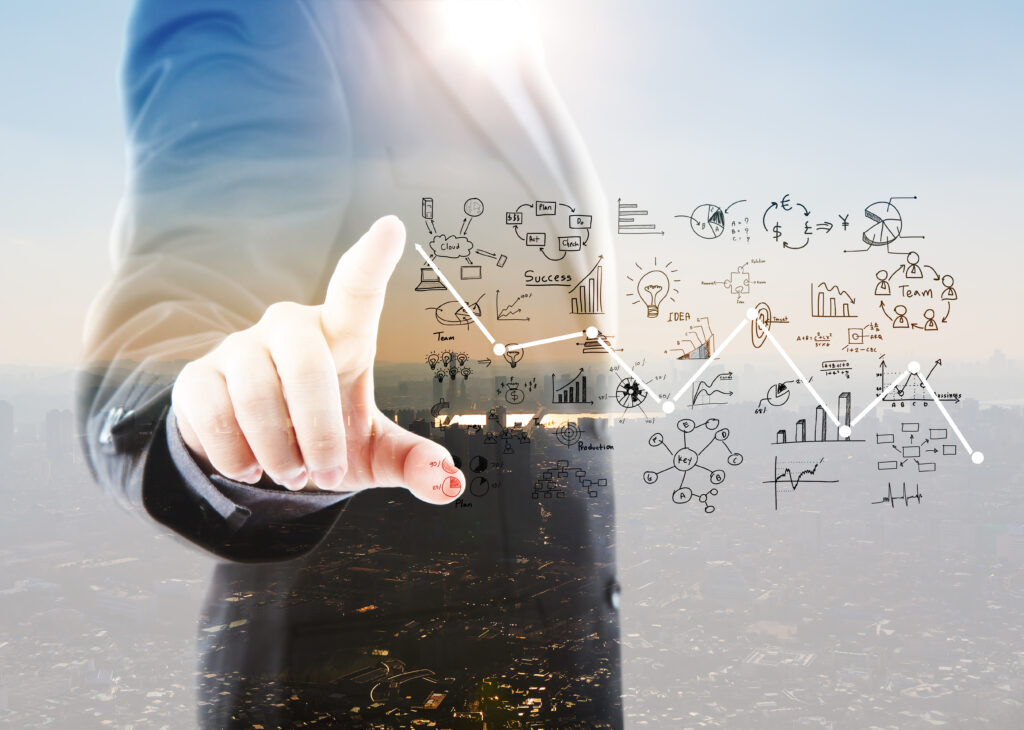 The COVID-19 pandemic has changed many lives and industries, contributing to significant shifts in the way people work, shop, and communicate. In the previous months, more technology change has taken place than in the last decade. Some transformation initiatives are still ongoing, amplified, and even large on a scale. Although many digital technologies accelerated the previous year, there are pressing needs than others, such as safe and stable access.
Technology developments that can help small businesses include the increased introduction of large-scale technologies. Innovations like AI, emerging HR-related technology, digital healthcare, and cyber protection are taking center stage. As a business owner, you need to search and study how these opportunities can further develop your business.
What Digital Technologies You Need To Keep An Eye On This Year
If you've recently started your startup or are seeking ways to keep your business at the forefront, you should take advantage of the relentless advancement of emerging technologies. Some outlined new directions to expand your business, boost productivity and protect your organization with the latest digital technologies.
1. Automation On Human Resources
Human resource is one field that has seen rapid technology adoption in recent years. Many HR practitioners had to adjust to a significant portion of employees doing their work at home. Moving to a more dedicated HR network could help businesses cope with the tail end of the COVID-19 pandemic. It can also help modernize HR departments' approaches to potential hiring strategies or make it possible to maintain remote work on an annual basis.
Another sector that a more centralized HR network could improve this year is remote onboarding. It could remain applicable since it could take time until things go back to normal. As companies will always recruit more remote employees overtime, many will rely on automation to help rookies perform their new roles.
2. Cybersecurity Will Still Matter
In any digital technology transition, data protection will still matter. As technology progresses, hackers and cybercriminals are doing their share to start keeping up. New technology systems are being developed to unify organizations' operations, allowing for easier collaboration across interconnected networks.
While innovations are excellent for the industry as a whole, advances such as centralization often raise the need for cybersecurity initiatives. According to research by BullGuard, almost 60% of small business owners feel that they are unlikely to be the target of a cyber threat. The total cost of hacks in small businesses is around $86,500, as per Kaspersky Labs. Although such expense does not hurt a big company, it may be crippling for your small business.
3. Laser Focus On Online Customer Experience
COVID-19 has significantly and rapidly altered the way people communicate with businesses and brands that they like. The mass disruption has highlighted the need to concentrate on your customer service (CX) and your employee experience.
From food pickup to simulated medical appointments, further consumer encounters have moved to digital platforms. Successfully handling this change influences the progress of the digital transition of an organization and its overall profitability. Companies that offer positive customer experience bring up to 5.7 times more sales than competitors with poor customer experience.
4. Adaptation Of AI and ML
Artificial Intelligence (AI) and Machine Learning (ML) have been hot tech subjects and even years to come. If these innovations are incorporated into different solutions, small business enterprise owners can integrate them into current and existing systems this year. That may mean a wide variety of deployment situations, from voice assistants to customized customer service.
While artificial intelligence will sound like something that only big and established businesses would use, it can begin to become more commonly utilized and adapted by small enterprises. Using AI-integrated application systems can help to save time and cost for many companies. AI is also set to make small business operations more effective.
5. Collaboration Software Will Take Centerstage
More and more technical methods are becoming famous for collaboration in modern and remote workplaces. These days, many businesses use Slack to link employees, Dropbox to submit essential documents, or Google Drive to store company details. Experts expect that this connectivity and collaboration software will continue to connect businesses and employees this year to smooth communication. It can also increase productivity among employees and making favorable returns to most companies.
6. Normalize Video Conferencing
This year, "Zoom," as in the video conferencing site, has become a verb. Companies are likely to remain connected and linked with the help of channels like Zoom. This continued dependency on digital connectivity could push businesses to invest in improvements to their technical infrastructure. Along with improvements to how hourly, on-site workforces would have to be managed in the post-pandemic environment, these would entail accommodation for long-term remote and hybrid work models.
Video conferences have taken simulated teams closer together. Even when some people will start returning to the workplace, many will continue to keep communicating on these channels with virtual coworkers. Thus, the increased use of video conferences as a continued pattern will keep moving forward.
7. Influencer Marketing
The tactic of using a big name to advertise anything is not new. Social media channels that showcase design trends and other latest strategies still allow brands to appear on users' screens even more quickly and subtly than conventional advertising. This modern era of promotion offers tremendous opportunities to the business if it is appropriately used.
If you're a small business, you obviously can't afford the support of celebrities or high-profile influencers to expand your product. Micro and Nano influencers with around 1,000 to 100,000 followers have a more dedicated fan base and a higher involvement rate. Also, people who become micro-influencers are more likely to express a niche passion. With careful market analysis, you will attract an audience that would be interested in your brand.
8. Tech-Assisted Shopping
Large companies have relied on mobile apps, online shopping, and mobile delivery schedules to create a contactless shopping experience. That is in response to lockdowns and other pandemic-related disturbances. This high-tech approach to keeping people safe has extended to more than just curbside pickup. It has been a natural expansion of current technologies, such as mobile payments and terminals.
Mobile payments used to be a nice-to-have that made it easy to avoid lengthy checkout queues for shoppers in busy supermarkets. As a result of the pandemic, they are almost a simple necessity for most stores. Shopping and trying out QR codes and mobile terminals are now a regular activity in most shopping locations. Applying these innovations in your business can help you remain relevant to your target audience.
Final Thoughts
Technology developments this 2021 can include many things. From AI, 5G proliferation, comprehensive HR technology, tech-assisted shopping, remote onboarding, collaboration software, a concentration on cyber protection, and other things will help your business thrive and still stand on its feet for the coming days. Failing to adapt to these innovations will leave your business on the sideline and at the back of the competitive arena.