In a single line, remote performance management can be classified as a delicate balance between keeping employees job-engaged and being a micromanager in the virtual world. You want to create a productive and efficient remote team that goes excited while showing up in virtual meetings. Try to understand and follow the six remote performance management best practices below to match your expectations.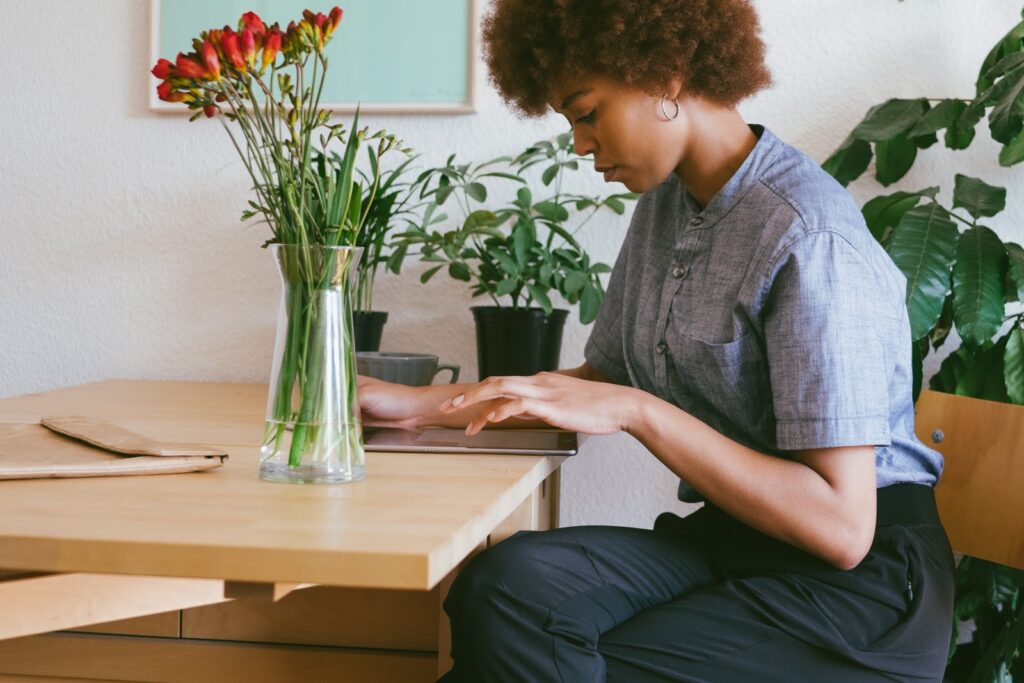 Establish a Remote Work Policy
You must have an in-house policy regarding the office work environment. The necessity is similar for your remote team, so make policy for them likewise. It will bring plenty of benefits. First of all, it will set the professional standards for every single employee. A fair work environment will be secured, and no one would get favoritism by any means. Secondly, everyone will have a clear concept of expectations and requirements from the organization- your established rules will describe what needs to finish. It will help your team to run smoothly like a modern assembly line.
Use Remote Employee Monitoring Software
No matter where your employees work or how efficient their work style is, you still want to ensure that the employees are doing their part in the organization by completing daily tasks. It is a general and straightforward task when everyone is sitting around you. But things are quite different for remote teams. A manager can't go to an employee's home or ask for work updates periodically- it doesn't make sense nor sound efficient. Remote employee monitoring software comes here as a digital alternative for employee management.
This software will show whether the employees are working or not. It will help to find self-proven and proactive workers for your organization. It's an affordable app that will let you see employees' dedication and sincerity to the job. It helps to build trust from both sides, so more firms need to apply this software for remote performance management.
Deploy Employee Engagement App
In most of the cases, remote employees work for hours at home while staying alone in a room. Giving proper attention to work is necessary, which forces them to stay away from people for work hours. It can make them feel lonely and create some significant impacts on their health. As the employer, you need to ensure that your employees are motivated at home.
Employee engagement app will help you to solve this challenge. It will encourage employees and help them to achieve health goals. You can motivate them to stay healthy and keep them engaged to work by utilizing this app. It helps to increase productivity, so more firms need to deploy this app for the betterment of their remote employees.
Communicate Regularly for Remote Performance Management
The success of your remote team depends on the skill and frequency of your communication. If you are not visible to the team for days and suddenly appear to point out mistakes, do not expect them to be happy under your management. It is necessary that you have a parallel and consistent connection with your team, both in the wrong and right times.
The right way to do this is by setting daily, weekly and monthly check-in with the remote team. A regular check-in will help to keep employees on track and motivated while working by themselves. Also, rule out the communication tools in the remote work policy. Arrange video chat from time to time to maintain a human connection as well.
Use One Centralized Project Management Tool
Project management tool is a requisite part of remote performance management. It gives a fish-eye view to the team members regarding all the works on the channel. With this tool, you can track how your employees are doing to match the deadline. If you need to provide a recommendation or additional resources to a particular project, you can do it on this platform. This way, all the relative information will be saved and centralized on a single location.
With regular and consistent use of this tool, you won't have to tell anyone what to do next. Explain the project management tool to your remote employees and add necessary information on the remote work policy so everyone has the same understanding.
Have Fun in Between Work Hours
Be creative about making a virtual office water cooler. Give your employees a virtual space where they can occasionally talk about movies, games, and personal stories. You need to ensure a balanced behavior in this group though- make sure the topic fits the work environment just like it would in the physical office. At the end of the day, you don't want to damage the atmosphere of your workplace, just want them to cheer up.
The impact of a geographically diverse team on the current workplace is undeniable. A perfect remote team will reduce overhead costs, run projects around the clock, and retain highly talented people. If you want to rule a perfect remote team that offers the best productivity and completes work efficiently, try the tools we talked about. They will bring in good results in short times, for sure.