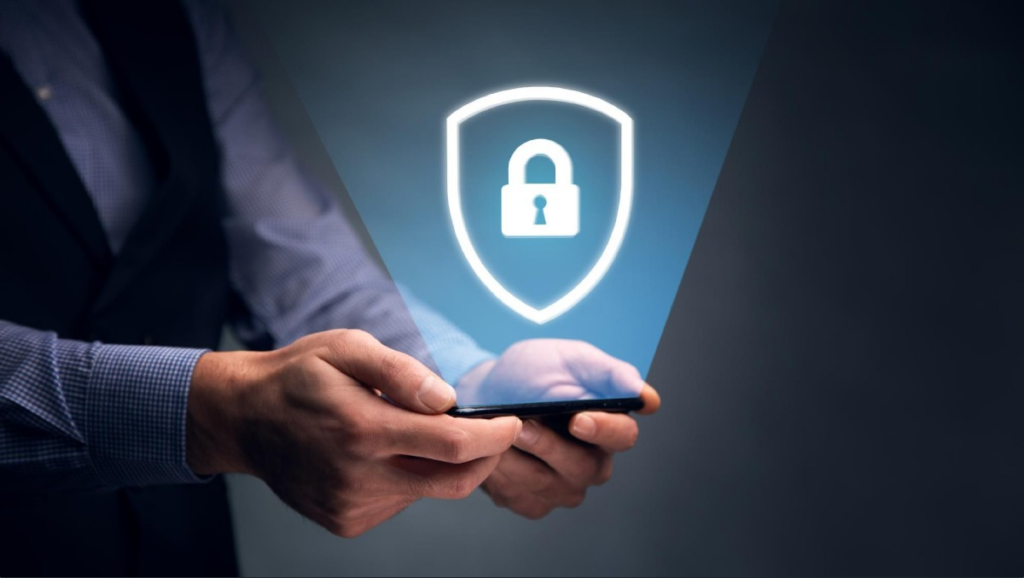 Mobile phones have now surpassed all other devices as the focal point of our life. As a result, companies increasingly use a mobile-first strategy when designing apps, owing to the fact that the vast majority of mobile users spend 90% of their time on mobile applications. Therefore, it has become increasingly important to examine mobile app security and guarantee that users' sensitive information is kept secure from harm.
Mobile applications often have to deal with private and sensitive user data, such as financial information or confidential health information, among other things. The implications of being attacked or data leaks may be devastating to an organization. There is no worse horror for a mobile app developer than discovering that his or her mobile application was implicated in a huge data breach that resulted in the theft of personal information from users. However, Mobile Apps Development Services have extensive experience in mobile app development. They will work with you to build practical and smooth experiences on every device, allowing you to get the most out of mobile technology for your company.
Breach of mobile app privacy might have far-reaching consequences for the whole system. As a result, it is critical to secure the security of mobile applications. Unfortunately, identifying the security risks associated with a mobile application and determining its security level are not straightforward tasks. Mobile app developers, on the other hand, must guarantee that users are secured from external incursions that might damage the professional image as well as the personal information of its users.
In this section, we'll go over how mobile application safety works and how you can protect your mobile apps from being compromised. First and foremost, let us define what mobile app security is before proceeding any further.
What is the definition of Mobile Application Security?
In comparison to traditional desktop applications, mobile applications are used by more users than ever before to complete the majority of their digital tasks. Users in the United States spend 54% of their digital media time on mobile devices in 2015, with 54% of that time being spent actively utilizing mobile applications. They have access to vast quantities of user data, most of it sensitive, and they must be kept secure to prevent unwanted access to the data they contain.
All widely used mobile platforms have security features that are intended to assist software developers in developing safe apps. However, it is often left to the discretion of the developer to choose among a plethora of security solutions. Attackers can easily circumvent security features that have been implemented due to a lack of vetting on the part of security professionals.
The following are some of the most common fears that impact mobile applications:
Storing or intentionally leaking sensitive data in such a manner that it may be accessed by other programs on the user's phone is a serious violation of privacy law.
The use of insufficient authentication and authorization checks might be circumvented by malevolent apps or users.
using data encryption methods that are known to be vulnerable or that can be broken with relative ease
Transmitting sensitive data over the Internet without using encryption is a security risk.
With the increased likelihood of criminal activity, mobile app security problems have unquestionably become a top priority for developers to consider. As a consequence, consumers are apprehensive about installing untrustworthy applications. Mobile applications continue to be the most popular target for destructive behavior. As a result, enterprises should take precautions to protect their apps while still reaping the many advantages that these applications give.
Hackers utilize a variety of tactics to obtain access to and abuse the personal information of unwary mobile app users, including gaining access to the microphone, camera, and location of the user's device and creating convincing app clones to fool users into downloading malicious apps. Companies should devote more time and resources to mobile application protection as more and more consumers contact them via mobile applications and users place their trust in them when it comes to information security.
What Mobile Apps Development Services are responsible for?
They specialize in the creation of bespoke mobile applications. Among the services they provide are professional business analysis, design, and development of your mobile application from concept to launch, integration of the new product into your infrastructure, and further optimization and scaling-up on demand.
These services also develop mobile apps for a variety of platforms, using cutting-edge technology and tried-and-true methodologies. The smartphone application development services cover the following:
Taking use of next-generation technology, clever algorithms, and a contemporary user interface
Design and development of native mobile applications for Android and iOS devices.
Development of mobile applications using the React Native and Flutter frameworks