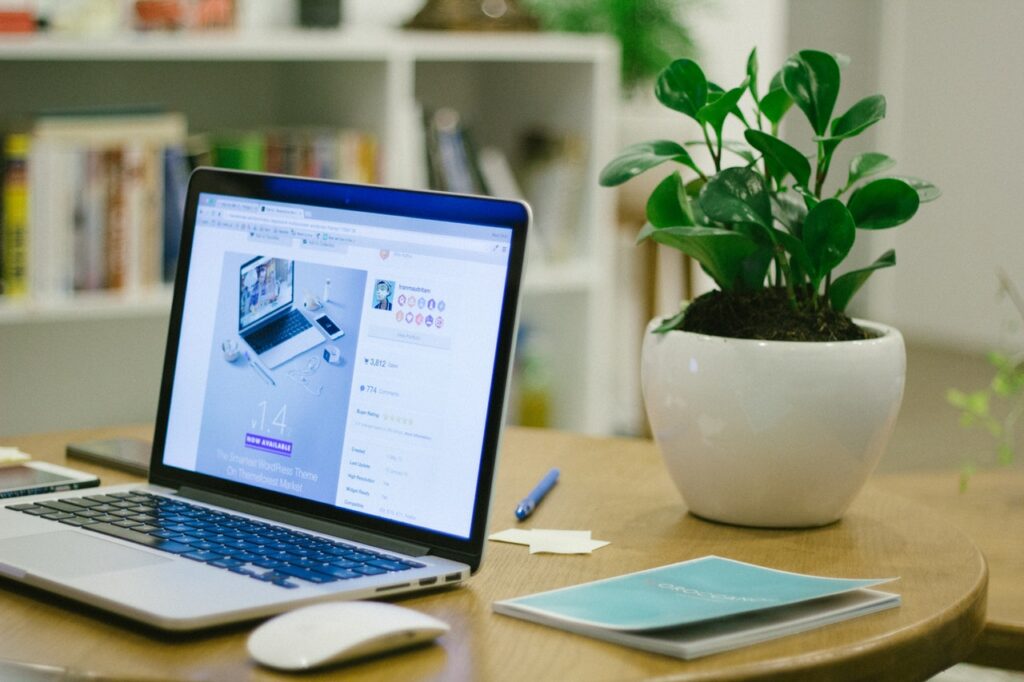 Summary:
Developing a Website has become a necessity. Irrespective of the Business Size, an online presence is the only way your business can breathe in the competition. But when you explore website development, you get a few confusing terms —static and dynamic websites are one of them. So, if you are searching for website development or looking to hire dedicated web developers, understanding static vs. dynamic website is the way to go. This article will help you understand the core difference between a static website and a dynamic website. Let's explore.
Introduction:
A Website is a lot of things for a Business. From being an Online Identity to a marketing channel, and a seamless digital platform for sales, a website is an absolute necessity. Most Business Owners live in the dilemma of whether to invest in building a website or in business enhancement. However, what's important is that every business must consider owning a website, no matter what size. So, if you are on the hunt for the best Website Development Companies, then this blog is a must-read for you!
According to a publication on Taylor & Francis Online, it takes only 50 milliseconds for users to form an opinion about a website. Websites are subject to snap judgments, which makes it of grave importance that businesses must design their website with a rich, sleek, and fast-loading design. It is because 57% of internet users say that they would happily REJECT the idea of recommendation if the website is poorly designed for mobile phones.
So, how to determine what type of website is best for the business?
To avoid hassles in delivering a World-Class User Experience, the Business first needs to decide the website type they want to build.
So, read the entire blog before you Hire Dedicated Web Developers.
Static website vs. Dynamic Website
Static Website and Dynamic Website are the two popular terms you may or may not have heard while exploring website design and development. The key significance of static and dynamic websites is that they determine the storage of the web pages and their delivery to visitors in the browsers.
For an extensive difference between the two types of websites, let's break down their definition, advantages, disadvantages, and examples.
Static Website
Comparing the two types of websites, a static website remains unchanged or the same for every visitor. They only seem different or changed when developers modify their source files, and it appears to be precisely the same as it is stored on the web browser.
With the name 'STATIC,' the website contains web pages coded with static content in the HTML and stored on web servers. In a nutshell, comprehend it as the basic form of a website. It is easy and simple to create and therefore, It is generally preferred for small websites.
Let's see how Website Development Companies measure their pros and cons.
Static Website: Pros
● Static Websites are quick to develop.
● Hosting and creating the website is comparatively affordable.
● They are more secure.
● Since they load fast, search engines find it easier to rank static websites first.
Static Website: Cons
● Updating larger static websites is challenging.
● Content may end up being stagnant.
● It isn't easy to create unique experiences for your users.
Static Website Content includes HTML pages, Images, Audio and Video files, Spreadsheets, Documents, etc.
Dynamic Website
As the name goes, dynamic websites are constantly changing! They are basically data-driven websites that are made with web programming. Website Development Companies say that the content of a dynamic website varies according to the number of website viewers, what time of the day it is, and the time zone. It also changes based on the local language of the country it is viewed in!
A dynamic Website's content is stored in the database, and any changes made to the database bring immediate changes to the website as well. The pages of a dynamic website are generated in real-time based on the User's Web Browser.
Dynamic Website: Pros
● Dynamic Websites are easy to update.
● They offer more functionality as compared to static websites.
● The changing content of these websites often draws more and more visitors.
● They show content that is relevant to the User's needs.
● Making adjustments on the website is comparatively less costly.
Dynamic Website: Cons
● Dynamic Websites are very expensive to host.
● They perform relatively slower than static websites.
A few examples of dynamic website content include Database, Translated web pages, Text, Video, voice messaging apps, and other Real-time data such as stock prices, weather forecasts, and more.
Choose the Right Website Type for Your Business
Although when you Hire Dedicated Web Developers, they will recommend the correct Website type for you. But, as a part of the research, you need to know how to make that decision.
Now that you have read through the advantages and disadvantages of both types of Website Types, the decision becomes relatively more straightforward! But, let me enlist some valuable tips for you to make the process plain sailing.
● The first tip is to ask yourself, 'How many web pages do you need.' Now, if you are going to need 2-5 or fewer web pages, then a static website is the best option for you. However, if it goes beyond 10, give a heads up to a dynamic website!
● Secondly, if you want to build a simple landing page or a simple brochure site, then a static website would be great.
Bonus: A Hybrid Website for the New-Age Businesses
Hybrid Websites are a reasonably new concept. Website Development Companies state these websites as a combination of both – dynamic and static. It is more like a static website but fused with more excellent functionalities and tons of benefits of dynamic web pages.
The Business can dynamically and automatically respond to a website visitor's needs with a Hybrid Website!
In Conclusion:
Now that you know the difference between Static and Dynamic websites, the choice is yours. Alongside selecting the website type, an intelligent business owner like you must hire only the best Website Development Companies.
So, the first step to finding the perfect website developers for you is to determine the website types you need and your compatibility with the company. Next up, figure out the level of support you need. Ensure to see their past work because only then can you say that the company pays attention to details. Lacking this trait can significantly hamper your online presence.
Last but not the least, the price of website design and development also tremendously impacts a business. Calculating just the initial cost isn't enough, and consider the ongoing costs and even the cost of hosting the website.
So, grab the chance while you can and Hire Dedicated Web Developers for your project right now!