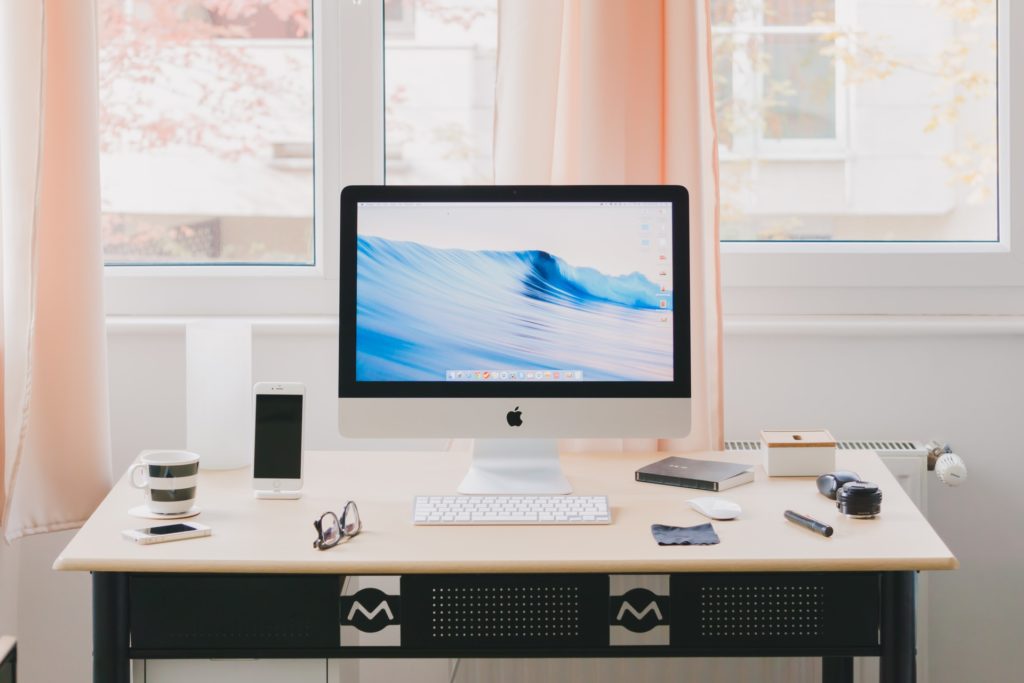 In the 21st century, the ability to work from anywhere has become a great trend. You can work from the office, co-working centre, café and even from your home. Having a job that allows you to work from anywhere has its perks. However, you do need an area to call your working space. There is no better space to call your own than your home.
Organising your home office is all fun and games until you realise that you've spent way too much money on the decoration, but forgot to get some essentials. So, before you start, you need to have a certain plan or a list of what you must have in your home office.
1. Spacious desk
As a desk is probably your main working surface, it should be adaptable and spacious enough. Having a small desk will only lead to overcrowding it with papers, office supplies, computer and other unnecessary things. So, your desk should be large enough to fit the necessities and leave some space for the papers, books and manuals you're currently using.
Besides being spacious, a desk should be adaptable. What does that mean? Sitting in the office most of the time during the day can be dreadful for your back and your overall health. That's why you should get a desk with adjustable height. You can adjust the height for a standing position or lower it down for a comfortable sitting position. It's all up to you and how you feel at the moment.
2. Comfortable chair
No office is complete without a comfortable chair. Imagine sitting on a hard chair from 9 to 5. Your rear area would be in so much pain. So, instead of that, get a comfortable chair or at least a soft cushion for it. Your bottom will be thankful.
A chair should also be adjustable. It should support your back and neck in various positions. Adjustable chairs provide various sitting options from leaning back to sitting straight up. So, your spine won't be affected with incorrect positioning. Additionally, it would be ideal if your chair had armrests. That's how you'll keep your arms in a correct position while typing on the computer or reading something important.
3. Good computer
Your success and productivity can severely depend on the type of computer or a laptop you choose. What does it mean to have a good computer? A good computer is adaptable to your needs. Depending on the type of job you do, there are various options you can consider.
For example, if your work requires a lot of travelling or moving around the house, the best solution for you would be a high-quality laptop. On the other hand, if you work on serious projects that require precision, a desktop computer with two monitors is ideal for you. Besides that, having high loading speed can affect your effectiveness. If your computer is slow, then you won't be able to finish your tasks as effectively and timely. It all depends on the specifications and components of the computer you choose.
4. High-speed internet
Waiting for your internet browser to load can be as frustrating and defeating as waiting for your computer to slowly turn on. Having a high-speed internet is a necessity for most jobs. Every online account, banking and clients are only a few clicks away. However, if you have slow internet, it can take ages to get through to them.
A fast and reliable internet connection can be a key component of your business. Imagine creating an important website for your client but your internet keeps crashing. That will surely affect your reliability and reputation. If you don't want to risk your business, make sure to have a good internet connection at all times.
5. Printer and a scanner
No matter what your profession is, having a printer and a scanner can always come in handy. That's why having a multi-functioning machine is a sound investment. You never know when will you need it to print out or copy something important.
If your job relies on the important documents that you need to store, having an all-in-one machine is useful for your business. You'll be able to store documents in the binders, or scan them and keep them safe on your computer. Don't forget to always have a copy and a backup plan in case your files get deleted. On the other hand, if you don't need to store papers, but only send them online, a scanner without a printer is a better option for your home office.
6. Telephone
Naturally, you won't be able to do the business without a phone. A mobile phone is like a small computer. You can't solely rely on the phone, but you can gain quick access to the information on it. Having a mobile phone is also amazing for doing business on the go. You have all the essential numbers and clients' information memorised in it.
Even though the 21st century is the time of technological advancement, not everything is done online. That's why having a regular, landline telephone is crucial for your office. If everything else fails, you can use it as a backup plan and continue doing your business.
7. Office supplies
Running out of the paper or ink just before you need to print out something important can be really frustrating. Imagine not being able to find a pen or a blank planner because you forgot to buy them on your last trip to the store. Quite hindering, right? You'll need to rush to the office supplies store find the adequate paper, ink, pencils, pens, etc. which takes a lot of time out of your usual busy day.
That's why it's important to plan and buy an adequate quantity of pencils, pens, notebooks and other supplies. You don't want to run out of necessities them in the middle of a busy day. So, stock your office on time to prevent that from happening.
8. Security cameras and alarms
No matter how hard we try to keep our homes safe, home offices can be a target to burglars. As many home offices contain expensive equipment, having an alarm system really provides a dose of security.
Consider installing security cameras on the front doors and windows around your house. Implementing an alarm system and a passcode on the entrance of your office is also a great idea. Make sure that only you and a trusted person have the code of your office. That's how you'll keep your equipment and documents safe and prevent them from falling into the wrong hands.
9. Decoration
One of the best things about having a home office is the ability to decorate it however you like. You can choose the paint for the walls, the type of flooring, carpets, furniture and many more. Plus, you can personalise it if you'd like.
Add pictures and photographs of your loved ones, keep an anti-stress ball nearby and add curtains and plants if you like. It's all up to you. However, don't overdo it with gadgets and personal things. After all, it is your working space where you should be focused solely on the job you do. Too many personal belongings may distract you from your tasks and keep you away from the actual work you need to do.
10. Healthy snacks
Continuously working without a lunch break can be disastrous for your health. You're at the comfort of your home, you should be comfortable enough to take a break whenever you feel the need to. The breaks aren't only meant for resting your eyes from the screen or stretching your legs. You can have a healthy snack that boosts your energy as well.
Healthy office snacks can keep you productive and creative. Try to have more than one option pre-made for each day. That's how you'll save time from your break. They should be nutritive, healthy and tasty. So, depending on your preferences, various fruits, veggies, cereal bars and nut mixes can be great for your immune system, health and energy. They can help you painlessly get through the tough day.
11. Refreshments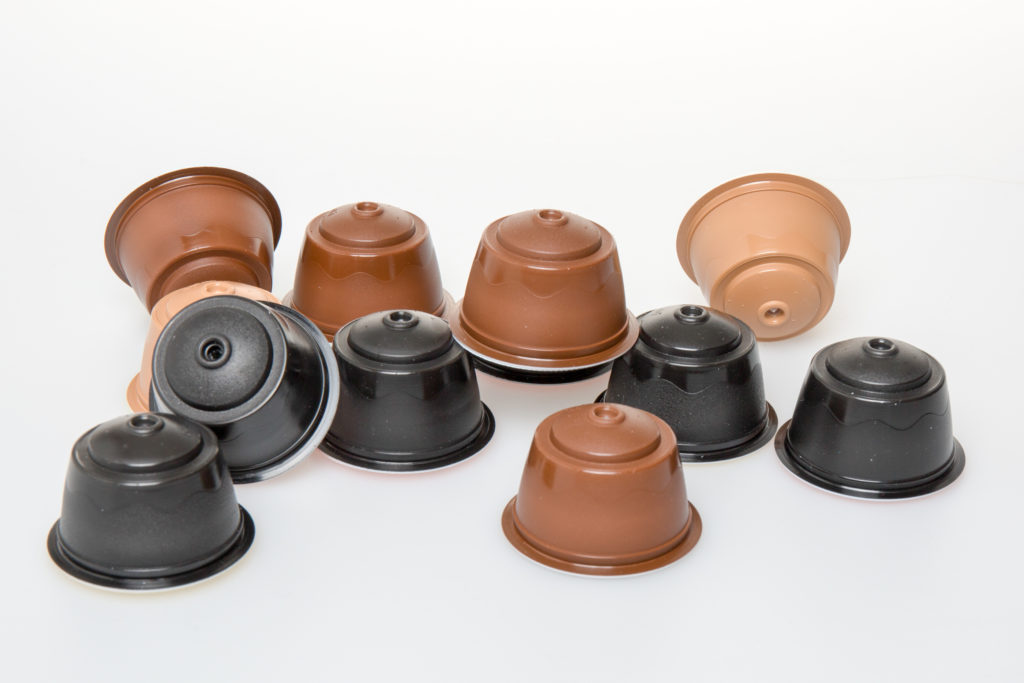 Some people claim that they can't live without coffee in the morning, and they are right. It's commonly known that coffee is correlated with higher productivity and creativity. Besides that, it keeps you refreshed during the long working hours. So, why would you deny yourself a delicious cup of coffee during the break?
If you get a coffee machine, you'll save time and money. How? Well, you won't have to be involved in the whole "coffee-making process", you'll have a machine do it for you, so you have more time to enjoy your cup of delight. A wide variety of tastes and sorts of coffees exist, so you can choose from numerous coffee pods that bring only the top-notch coffee to your cup. When the smell of fresh coffee fills out your home office, you'll be ready and more motivated to continue doing your work productively.
12. Natural light
Did you know that employees who sit far away from the window and natural light tend to be more depressed, get ill easier and have lower work success? That's why having adequate lighting in your home office is important.
Many people don't know the actual power of the natural light. Natural light helps you concentrate better and think clearer. In addition to that, natural light has a positive effect on motivation and, in some way, prevents work absenteeism. It's is directly correlated to a better mood and a healthier mind and body. So, make sure that your home office has a large window that lets enough sun rays in. A large window sometimes isn't enough. On darker cloudy days, there is no sunshine to lift your mood up. So, instead of sitting in the dark, get high-quality lightbulbs to light up your office.
Conclusion
These are only the basic must-haves for every home office. Depending on the work you do and the space you have available, you can add more items and gadgets that will make your job more enjoyable and easier. You can use anything you like that help you spark up the creativity and get the productivity flowing through your veins. Your home office is your kingdom where you set the rules.