Are you looking for ways to create an online presence for your business? Have you tried incorporating SEO writing techniques? Whether you are creating a blog post, writing a social media post, or communicating with a client, using SEO writing techniques can help you reach a wide range of audiences. You can create an ever-lasting impact on your audience, establish your authority and boost your search engine rankings. Consider the 8 SEO writing tips for small businesses in 2021 given below.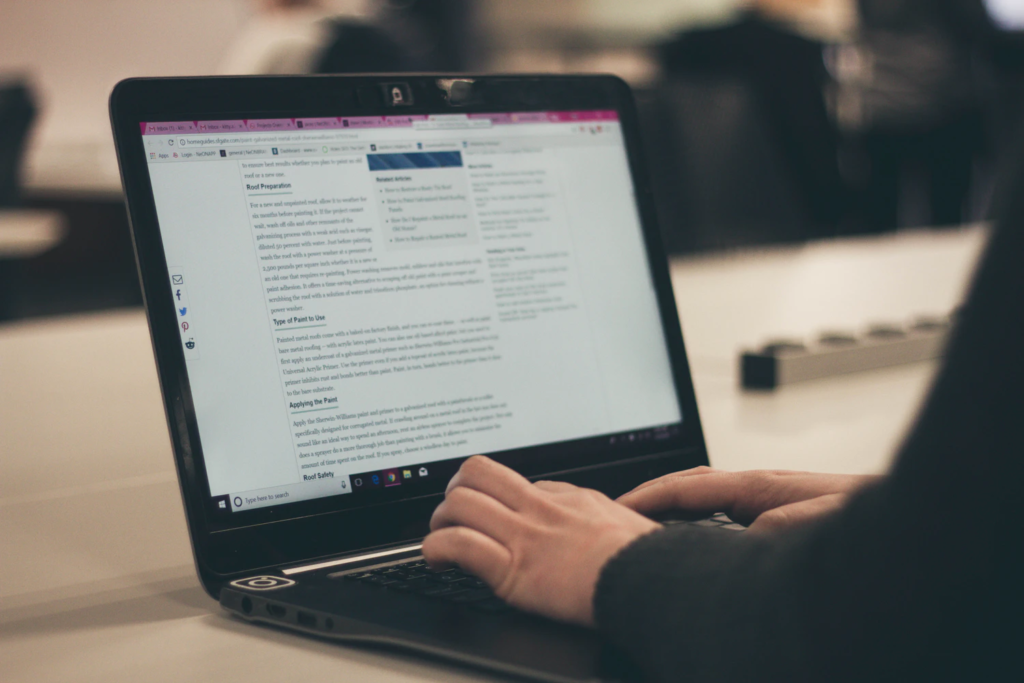 #1 Keep your audience first
If you are only focussing on writing content about your products or services, think again and alter your content writing strategy. You should create content that your audience wants to read. Establish your authority and expertise by writing industry-specific content. Here are a few ways to write audience-specific content:
Translate the description of your brand into your audience's world.
Understand what triggers them (motivates, inspires, irritates and impacts) and write content accordingly.
Reward your audience by creating content that brings value to their life.
#2 Pick the right keywords
Keywords play a major role in SEO. Choosing the right keywords in your content can make or break your SEO campaigns. So make sure you choose them wisely. First, create a list of keywords that would be suitable for your content. You can also use Google suggestions to find long-tail keywords. Second, identify the keywords that are not competitive. Last, but not least, do not sprinkle keywords all over your content. Use them sparingly but use them at the right place. Many SEO experts suggest using keywords in headings, meta tags and title tags.
#3 Create readable content
The readability of the content is directly proportional to user engagement. The easier it is to read and grasp your content, the easier it would be for the users to understand your content. Here are a few ways to achieve that:
Create clear and concise posts. If you are writing longer blogs make sure to divide the content into smaller paragraphs.
Use headings and bullet points to make it easier for the users to skim through your content.
Understand the importance of typography and use it to highlight important content.
Break your content by including images in between. You may include infographics to make your content more readable.
#4 Target featured snippets
The first thing that people see when they search for something on Google is a featured snippet. Featured snippets give an easy, convenient, and quick answer to the questions that people are searching for. Here's how you can make your content compatible with featured snippets:
Try to answer the questions that your audience might be looking for in your content.
Use tools like Serpstat to find out if a search query will bring up featured results or not.
Structure your article in such a way that it answers multiple questions.
Keep your content for featured snippets between 40-50 words.
Add a how-to section to your website so that it provides specific answers to questions related to your industry.
#5 Edit without guilt
Editing is an important part of content writing and you must edit your content without any guilt. A good practice is to write your ideas with a free mind. Let them flow from your mind. Do not restrict them. Then keep your distance from the content for a day or two and then start editing it. First, you will be able to look at your content with a fresh perspective. Second, you will find time to refresh your mind because you must be fully focused while editing.
#6 Write content to convert
No matter whether you are writing the content for SEO, brand awareness or lead generation, your ultimate goal should be to sell your products. So keep this purpose in mind while creating content for your small business. Here are some quick tips:
Use emotions to motivate people to buy your products. Tell them how your product would improve their lives or what they are missing without it.
Add urgency to your content. For example, you might make your webinar free for the first 100 customers. You might give a special discount to the first 50 customers.
Empathise with the audience and describe how you are overcoming the issues that they are facing.
Use stories and anecdotes to convince the audience. Try connecting with your audience.
#7 Include powerful headlines
The decision of whether to read your content or not is made by reading the headline. So, if your headline is powerful enough, chances are that a user would click on your content. Here are a few suggestions on how you can create powerful headlines:
Include numbers. For instance, "8 SEO Writing Tips for Small Businesses in 2021".
Use a keyword in the headline for SEO purposes.
Use appealing adjectives in the headlines like powerful, free, astonishing, critical etc.
#8 Analyse and iterate
You must monitor the performance of your website and content regularly. For instance, identify which is your most visited content, which is your least visited content and other performance indicators. If you see that a particular type of content is making big progress, use a similar strategy in your other blog posts. Not only this, you must update your content regularly. Search engines like to read fresh content and so do our readers.
Start creating better content for SEO today!
These 8 tips will help you enhance your SEO writing skills to another level. These are simple yet important changes that you need to make in your writing to make it more attractive, readable and engaging. Write for your audience and not for yourself. Use the right keywords. Create readable content with powerful headlines. Edit your content mercilessly. Last, but not least, monitor the performance of your website and content regularly.