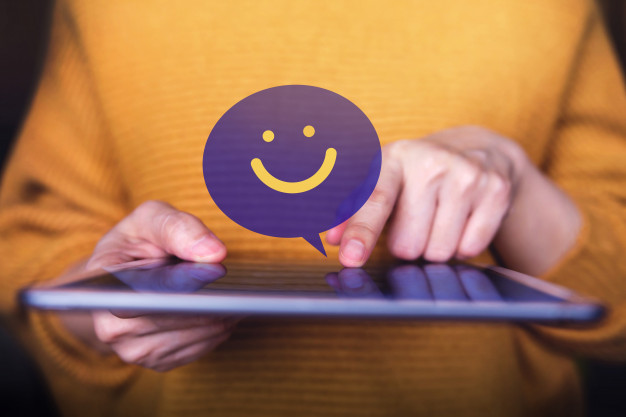 A Net Promoter Score (NPS) survey, often known as a customer satisfaction survey, is a useful tool for determining customer satisfaction. NPS Survey Software indicates the likelihood of your customers recommending your brand to their family, friends, and peers. As a result, calculating your brand's NPS score before asking customers for reviews or launching a referral programme is quite beneficial.
The Net Promoter Score Software asks consumers to rate their likelihood of recommending you on a scale of 0 to 10, with 0 indicating "least likely to recommend" and 10 indicating just the opposite. To obtain your brand's NPS score, deduct the proportion of "detractors" from the proportion of "promoters."
The NPS of your brand can be measured in a variety of ways. You might employ NPS-specific software or a broader customer satisfaction software package that includes NPS as one of its many capabilities (many software tools that measure NPS fall into this category). You might also use less expensive solutions to create NPS survey.
The NPS Software Tools
Let's take a look at 9 NPS software options and then look at some ways for measuring NPS on your own.
Fynzo offers a robust and innovative suite of software to meet your various business requirements. Their customer service team is ready 24 hours a day, 7 days a week to listen to their customers' concerns and assist them in getting the most out of their product.
Fynzo provides a NPS Survey Software with current features and various customization options. A simple survey creation interface is included with the Survey tools. It can create a variety of question types, including NPS, Likert scales, smileys, star ratings, and more.
It incorporates advanced survey features such as jump logic, pipeline, and custom variables, among others. It shares surveys on various social media sites, sends them through email, embeds them on your website, or distribute them via QR codes, for example.
Pricing:
It offers Starter at ₹1410/month.
It offers Standard ₹2374/month.
It offers Premium ₹5862/month.
Free trial available or not: A 14-day trial is available.
Zonka Feedback is an NPS Survey Software built for both small and large scale businesses to measure Net Promoter Score at every touchpoint. With Zonka Feedback, you can create customized NPS Surveys and white label them to add your own branding, colors, and style. You get detailed feedback through open-ended follow-up questions with logic to get in-depth customers' concerns. You can even include some additional questions to capture more insightful feedback.
You can send these surveys through multiple channels – emails, SMS, website, and tablets; and get notified in real-time about the survey responses. Take timely actions to close the feedback loop and convert your detractors into promoters, and promoters into brand advocates.
Its one-touch, pre-built NPS reports with tables and graphs can be filtered, saved, and even scheduled to be delivered to the inbox. The app works offline too and it also provides an NPS Calculator to measure your Net Promoter Score.
Pricing:
It offers Professional Plan at $79/month.
It offers Growth Plan at $169/month.
It offers Enterprise Plan at 429/month.
It offers personalized plans for businesses looking for Custom Solutions.
Free trial available or not: A 15-day trial is available.
The NPS Survey Software is easy to use and concentrates on the NPS survey. You can customise the look, language, and follow-up questions of your survey on the site. It allows you to split your audience, run several surveys for different portions of your audience, and get specific insights for each segment. It enables you to reach out to your customers using the channel that is most convenient for them. It integrates with Zapier, HubSpot Slack, MailChimp, and other apps and allows you to automate mailing procedures based on time or events.
Pricing:
It offers a Starter plan at $39/month.
It offers a Growth plan at $79/month.
It offers a Premium plan at $199/month.
Free trial available or not: Yes, both the Starter and Growth programmes offer a 7-day free trial.
Wootric's NPS Survey software is a "new, lightweight solution to CX management," according to the company. It aims to conduct customized NPS, CSAT (customer satisfaction), and Customer Effort Score surveys with authentic score changes via many mediums. It is easy to create NPS Survey using Wootric.
It also tracks customer experience throughout the buyer's journey, allowing you to see trends and take tailored steps to avoid churn. It also allows you to track and evaluate the sentiments expressed by your customers in reviews and on social media. Wootric is used by firms like Hootsuite, Glassdoor, and Zoom.
Pricing:
It offers an essential plan for $89/month.
It offers a Pro plan for $224/month.
It also offers an Enterprise plan, with pricing tailored to the specific demands of each company.
Free trial available or not: Yes, there is a 30-day free trial of the Pro level, after which it reverts to a lifetime free plan. A single brand or product is covered under the free plan, which includes limitless replies from up to 25,000 customers and the option of using in-app, mobile, or email surveys.
NPS, Customer Satisfaction, and Customer Effort Score surveys, as well as simple "thumbs up/down" and star rating survey options, are all available through Delighted.
The NPS survey can be sent via email, web, SMS, or a link, and it's easy to create NPS Survey by using Delighted. Delighted supports various app connectors, including Salesforce and HubSpot.
Delighted platform focuses on the NPS question's "free answer" follow-up, which allows consumers to explain why they provided a specific NPS score in their own words.
Pricing:
It offers least expensive plan which is $89/month.
It offers a more robust plan which is $224/month.
Delighted now provides an Enterprise package, with pricing tailored to the specific demands of each company.
Free Plan available or not: Yes, Delighted provides a free plan with no time limit. It can handle up to 100 survey responses every month on a single channel, all under the umbrella of a single "project."
SatisMeter is a basic NPS Survey Software that is entirely focused on Net Promoter Score. It enables you to understand what your clients are looking for in real-time, allowing you to make informed changes without confusion.
This simple software allows you to personalise the look and text of your NPS survey, target certain client segments, and deliver it automatically.
The framework of the questions, however, is always the same, as it is based on the tried and true NPS model (NPS rating and proven follow-up question). It works with online, applications, email, iOS, and Android, and connects with programmes like Salesforce, Shopify, and Zapier.
Pricing:
It offers $49/month for 300 responses.
It offers $99/month for 1000 responses.
It offers $299/month for 10,000 responses.
A business plan is also available; pricing varies depending on the demands of the company.
All options are priced based on the number of responses received, and organisations can commit for a month or a year with no difference in price.
Free Plan available or not: Yes. You may get 100 responses for free with SatisMeter. The collection is then suspended until you upgrade to a premium subscription.
Promoter.io promises that their "proven, end-to-end solution will assist you through each element of a best-practice approach to Net Promoter" and that it may help you predict your customers' behaviour. This dedicated NPS survey software solution allows users to analyse their NPS in real-time, segmenting their audience by demographics, and even providing information on the most prevalent terms used by each sort of responder. You may personalise the look of your survey, combine it with a variety of apps, and select to automate repeating surveys.
Pricing:
It offers a "Grow" plan for $199/month if billed yearly.
It offers a "Scale" plan that is $479/month if billed yearly.
The cost of an enterprise plan varies depending on the size of the company.
Free Plan available or not: Yes, there is a 14-day trial of the "Grow" package, which allows you to send 250 surveys.
Textline is a corporate texting solution that allows customers to text customer service and assistance with their questions, as well as your company to send out mass text surveys and relevant updates to your customers. So it isn't specialist Net Promoter Score software, but it does have NPS as a feature.
Textline's NPS surveys can only be sent by text because the company is SMS-centric. It sends each response to customer service for immediate action, and it lets you "tag" important and common responses to take action on to solve recurrent problems. You may see real-time updates to your NPS and track the metrics of your score over time.
Pricing: NPS Survey Software are only available in Textline's Standard and Pro plans.
It offers a Standard plan which is $47.97/month if billed annually.
It offers a Pro plan which is $149.95/month if billed annually.
Free Plan available or not: Yes. All options come with a fourteen day trial.
9)CloudCherry
CloudCherry is a robust customer experience platform that allows you to trace your customers' travels and forecast their next actions, even using artificial intelligence.
The software's complete NPS tool allows for the production of infinite surveys in a variety of formats and channels, including email, websites, mobile devices, applications, chatbots, and pop-up surveys.
It allows you to track NPS over time, by parts of your customer base, and by phases in the customer journey; it also makes it simple to figure out why your score has changed. It also allows you to compare your NPS score to those of your competitors and industry standards, as well as provide insights and suggested targets.
Pricing: CloudCherry does not provide pricing information.
Free Plan available or not: No free Plan available.
With one-click installation, YesInsights NPS Survey Software makes it simple to create NPS surveys and other tailored "one-question" surveys. The tool emphasizes website and mobile-optimized email surveys (performed directly in the email) and allows you to build an open-ended follow-up question and insert your branding.
It interacts effortlessly with a variety of email marketing services and supports Zapier for even more app connections. Simple data visualisations and real-time responses make it simple to keep track of your progress.
Pricing:
It offers $20/month for the "Personal" plan.
It offers $79/month for the "Startup" plan.
It offers $149/month for the "Growth" plan.
All options are priced based on the number of responses received, and organisations can commit for a month or a year with no difference in price.
Free Plan available or not: Yes, all plans come with a 7-day free trial.
Now that you've looked at NPS survey software alternatives and self-measurement methods, it's time to pick the approach that works best for you and start tracking customer happiness.