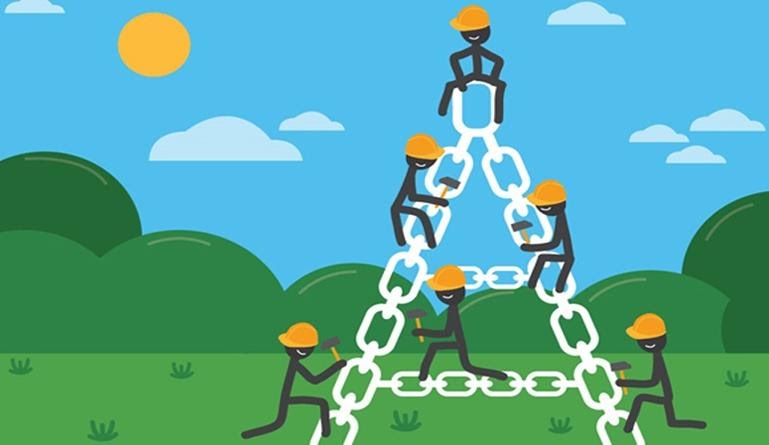 Link building remains a primary part of SEO strategies for the year 2020. It is no secret that SEO is an on-going process and it is continually evolving. Many proclaim that link building was useful in the past but it is no longer that effective now. It is time to shed away all these claims and focus on link building strategies that actually work. It is the white elephant of SEO.
Old school link building tactics are no longer that useful but they still have an impact. Some of the most commonly used tactics include guest blogging, forum discussions, blog commenting, Quora answers, and promoting content on social media.
If you want to create a new strategy it is essential to read the guidelines provided by the Google Webmaster. It clearly states that "Any links trying to manipulate PageRank or a website's ranking may count as a part of a spam link scheme and a breach of Google's Webmaster Guidelines."
Once you know what is spammy, it is easy to avoid these practices. The most important step is to focus on what works. If you are running short of ideas, here are 15 Advanced Link Building Strategies That Will Boost Your Rankings 4X.
1. Use Skyscraper Tactic
Skyscraper tactic is one of the most talked-about tactics when it comes to link building. The popularity is not surprising when you look at its effectiveness. The technique is evergreen. Although you still need to create more original and unique content you don't do well without quantity too.
The technique basically focuses on creating content that is better than the existing one. Use the analytics tools to find out which parts of your content are performing the best. Find the best content around your keywords on the internet. Build content around those but ten times better than the existing one.
It is a reliable technique to keep building high-quality content. Find high authority sites to publish the content so you can get some good backlinks.
2. Keep An Eye On Your Competitors
Well, spying on your competitors can be very useful at times. Follow them closely to understand their advanced link building strategies. Discover where their links are coming from. As you belong to the same industry you can use the resources for your link building strategy.
It is not suggested to entirely mock their strategies but it can be a good source of unique and fresh ideas. The inspiration is very important. Contact the sites with high-quality content and they might link back to you. Give them solid reasons to do so.
It is important to remember that search engines are becoming more sophisticated day by day. Make sure you are using white hat techniques.
3. Create Guestographics
We are living in a busy world. Everyone likes to get as much information in the minimum time possible. The crisp answers are much easier to grasp. Although it is important to write blogs and longer content, create more and more guest graphics. The word may be new to you it is very easy to comprehend.
It is a modified word for the infographics. Use the skyscraper technique to create the best performing infographics. Search for the best articles for your keyword. Read the content and create a high-quality guest graphic. The different format gives it a unique appeal. The best thing about this method is that you can request the same highly authentic websites to publish your infographics and there you got some great backlinks.
4. Make Instructographics
The importance of visual cues is clear. The most frequently asked questions on the internet begin with "How To". It is good to write articles about the instructions and put in the details. If you want to provide quick and concise answers to your users, make instruct graphics.
It is essential to remember that search engines are designed to present the most useful information to the users. If you are creating useful content you can automatically get good backlinks and higher rankings.
5. Publish Original Researches
All the above-mentioned techniques are about tweaking the existing content. It is time to talk about the original content. Conducting online research is one of the best and most trusted advanced link building techniques. It can be in the form of hypothesis bases studies or survey forms.
Find the best platforms to publish and promote your findings. You can create a lot of content around this researches. It is the best way to create original content.
Dive into the most frequently asked questions on various forums for your industry. Create objective questions and measurable answers so that your findings are easy to understand.
6. Mention Industry Influencers
We are living in the world of social media and influencers are like the backbone of such platforms. Discuss quotes, examples, and case studies from the industry influencers. It makes your content credible and relatable for people.
Have you ever thought about letting them know about the mentions? In most cases, we consider them too big of a personality. Keep mentioning their names every time you use their quotes or suggestions and you are more likely to get a backlink.
They might not respond but they may thank to create more backlinks for them. It is a good start for your link building strategy.
7. Be A Thought Leader
It is easier to speak about your thoughts these days than ever before. You can use various platforms to tell the world about your thoughts, ideas, inspirations, and be a thought leader. Share your personal stories. Tell your followers about your challenges and successes.
If you truly want to motivate others, keep in mind that it resides in the unconscious part of our minds. Even when the people are not using your products they may find your stories relatable and be a source of backlinks for you. The more you connect with people better are your chances of getting high-quality links.
8. Generate More Content
Produce huge volumes of content each day. If you are running short of ideas for multiple channels you can use this tested technique. Create a long-form article and then make podcasts, videos, and infographics for the same article.
9. Use Supportive Tools
Don't just focus on creating content. Think about the people following you and the supportive tools they may need. They could be widgets, templates, or checklists. Provide them with the most useful supportive tools to get tones of backlinks.
10. Pay Attention To Influencer Link Building
Influencers are people with loyal, pre-established audiences in particular niches. They constantly create content to build and engage their fan base. So they can play a vital role in your advanced link building strategy.
11. Create A Link Pyramid
If you want to rank a particular page, link to it with relevant anchor text. Now create blog and guest posts to link to that page using anchor page texts. This technique is also called building pyramids.
12. Build Link-Rich Wikipedia Pages
According to Citylocal 101, Creating Wikipedia pages is one of the most efficient ways to build link-rich pages. Wikipedia definitions quickly generally reach Google's snippet area or at least the sidebars.
13. Get Your Business Listed In Round-Up Posts
Look for reliable content curators who put together round-up posts relevant to your niche. Get your business listed.
14. Update Your Content
You can never do great without updating your existing content. It is an ongoing process.
15. Reclaim Your Links
Last but not least is about reclaiming your links. It can be repairing the damaged links to reclaiming the broken links. It is an opportunity to link other websites to your fresh content. You can use online tools to find unclaimed or broken links.
The Final Word
Link building is imperative to your online success. It is important to mention the golden principal of SEO at the end of this guide. Although you are building links to rank higher on search engines, make sure you are writing for humans, you are actual customers.