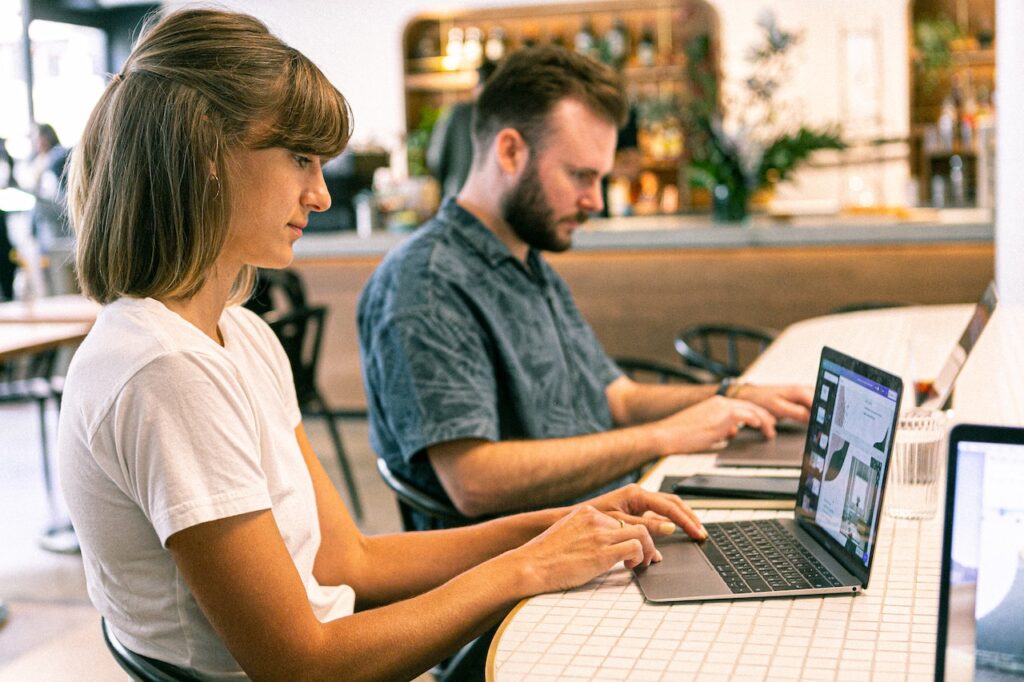 If you possess video editing skills, you're in luck as the demand for skilled video editors is on the rise. Whether you're a hobbyist or a professional, there are numerous opportunities to monetize your video editing skills and turn your passion into a profitable venture.
In this article, we will explore various avenues and strategies to leverage your video editing skills to earn money. From freelancing to collaborating with content creators and marketing your services effectively, we will delve into the exciting possibilities that arise when combining your video editing skills with the goal of generating income.
So, let's dive into the world of earn money by video editing skills and discover how you can transform your talent into a lucrative profession.
What Are Some Ways To Monetize My Video Editing Skills?
Monetizing your video editing skills to earn money opens up various opportunities. Here are some steps to consider:
Freelancing Platforms: Join popular freelancing websites such as Upwork, Freelancer, or Fiverr, and create a profile to offer video editing services to clients worldwide.
Create Online Courses: Share your expertise by creating and selling online video editing courses on platforms like Udemy or Teachable, attracting aspiring video editors who want to enhance their skills.
YouTube Channel: Start a YouTube channel where you showcase your video editing skills and monetize it through ad revenue, sponsored content, or offering premium editing services.
Social Media Presence: Utilize platforms like Instagram, Facebook, and LinkedIn to showcase your work, attract potential clients, and establish your credibility in the field.
Collaboration with Content Creators: Partner with YouTubers, influencers, or businesses to provide video editing services for their projects, earning income through collaborative ventures.
Video Editing Services Website: Create your website showcasing your portfolio and offering your video editing services directly to clients, enhancing your professional image and reach.
Stock Footage and Templates: Create and sell stock video footage, motion graphics templates, or presets on platforms like Shutterstock, VideoHive, or Adobe Stock, earning passive income from your creations.
By exploring these avenues, you can effectively monetize your video editing skills to earn money and establish a successful career in the field of video editing.
How Can I Market And Promote My Video Editing Services To Attract Clients And Increase My Earning Potential?
To market and promote your video editing services and increase your earning potential, you can employ various strategies. Start by creating a professional website that showcases your portfolio and highlights your expertise in video editing.
Take advantage of social media platforms to showcase your work, interact with prospective clients, and establish yourself as a reputable expert. Share valuable content such as tutorials or tips on video editing to attract an audience and showcase your expertise.
Collaborate with influencers or professionals in related fields to broaden your reach and exposure. Gathering testimonials and referrals from satisfied clients will enhance your credibility.
Participating in networking events and utilizing online freelance platforms can help you connect with potential clients who are seeking your video editing skills to generate income. Software options like Bandicam vs Camtasia can further enhance your capabilities in creating and sharing compelling video content.
Are There Online Platforms Where I Can Offer Video Editing Services For Money?
Yes, there are several online platforms where you can offer your earn money by video editing skills services. These platforms provide a marketplace where clients looking for video editing assistance can connect with skilled editors.
Websites like Upwork, Freelancer, Fiverr, and Guru are popular platforms that allow you to create a profile, showcase your video editing skills, and offer your services to clients worldwide.
By leveraging these platforms, you can tap into a global market, attract clients seeking video editing expertise, and utilize your video editing skills to earn money efficiently.
How Can I Start A Freelance Video Editing Business And Generate Income?
Starting a freelance video editing business can be a rewarding way to generate income with your video editing skills. The first steps are as follows:
Define Your Niche: Determine your target market or specialization, such as wedding videos, corporate promos, or social media content, to differentiate yourself in the competitive freelance market.
Build Your Portfolio: Create a portfolio showcasing your best video editing work to demonstrate your skills and attract potential clients.
Set Your Pricing: Research industry rates, consider your experience and expertise, and set competitive pricing for your video editing services.
Create a Website: Develop a professional website that highlights your services, portfolio, contact information, and testimonials to establish credibility and make it easier for clients to find you.
Market Your Services: Utilize social media, online communities, and relevant platforms to promote your freelance video editing business and reach potential clients.
Network and Collaborate: Attend industry events, join online communities, and network with other professionals in related fields to build connections and collaborate on projects.
Deliver Quality Work: Consistently provide high-quality video editing services, meet deadlines, and ensure client satisfaction to build a strong reputation and secure repeat business.
Seek Referrals and Reviews: Encourage satisfied clients to provide testimonials and reviews, and ask for referrals to expand your client base.
Expand Your Skill Set: Stay updated with the latest video editing techniques, software, and industry trends to continuously improve your skills and offer a competitive edge.
By following these steps, you can establish and grow a successful freelance video editing business, leveraging your video editing skills to earn money and achieve professional fulfillment.
Are There Specific Websites Or Job Boards For Finding Video Editing Gigs And Earning Money?
Yes, there are specific websites and job boards dedicated to finding video editing gigs and earning money with your video editing skills. Websites like Upwork, Freelancer, Fiverr, and ProductionHUB are popular platforms where clients post video editing projects, and freelancers can bid or offer their services.
These platforms provide opportunities to showcase your portfolio, connect with potential clients, and earn money by utilizing your video editing skills effectively.
What Are The Potential Clients Or Industries That Require Video Editing Services?
Video editing skills are in demand across various industries and by diverse clients. Here are some potential clients and industries that often require to earn money by video editing skills services, allowing you to utilize your skills and earn money:
Content Creators: YouTubers, vloggers, and online influencers often need video editing assistance to enhance their content.
Marketing and Advertising: Companies require video editing for promotional videos, advertisements, and social media campaigns.
Event Management: Event planners and organizers seek video editing for capturing and editing event footage.
Film and Television: Film production companies and television networks need video editing for movies, TV shows, and documentaries.
Education and E-Learning: Educational institutions and e-learning platforms require video editing for instructional videos and course materials.
Real Estate: Real estate agents and agencies often need video editing for property tours and virtual walkthroughs.
Nonprofit Organizations: Nonprofits use video editing to create impactful storytelling videos for their campaigns and fundraising efforts.
By targeting these potential clients and industries, you can tap into a wide range of opportunities to offer your video editing skills and earn money.
Are There Any Specialised Video Editing Skills Or Software That Can Help Me Stand Out And Command Higher Rates?
Yes, possessing specialized video editing skills and knowledge of advanced software can help you stand out in the industry and command higher rates for your services.
Skills like motion graphics, color grading, visual effects, and animation can set you apart from other video editors. Additionally, proficiency in industry-standard software such as Adobe Premiere Pro, Final Cut Pro, DaVinci Resolve, and After Effects can demonstrate your expertise and enhance the quality of your work, allowing you to leverage your video editing skills to earn money at a premium rate.