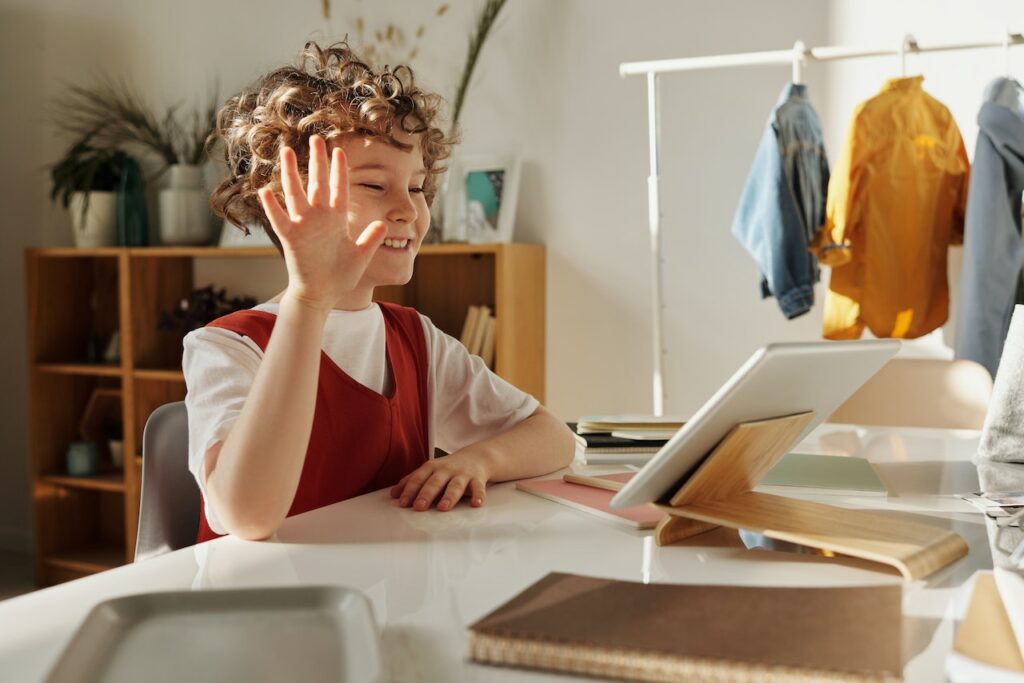 When the covid-19 hit the entire world, everything—from work to education, was put on hold to follow the safety measures and lockdowns. And as we move forward to the so-called "new normal," a sudden shift happened to education. Online learning, also known as distance learning or e-learning, has emerged, throwing parents and children into a whirlwind of changes.
And while remote learning is already challenging for most students, it's the most difficult for children with special needs. The lack of or substantially different individualized tools, support, and routines in school-based classrooms has made it more difficult for them. But it's not only them who experience these difficulties. Their parents are also struggling by taking on the role of at-home education facilitator. They're juggling their responsibilities, keeping up with individualized educational programs (IEPs), and attempting to replicate a special education classroom at home.
Thankfully, there are things parents can do to make things better. We've gathered some tips to help you and your child with special needs adapt and excel in online learning.
Practice Self-Care
Parents of children with special needs may experience high levels of stress just fulfilling their duties as parents. Adding your child's online education to your responsibilities can even make it almost unbearable. And while it may seem better to hide your anxiety from them, children are sensitive. They may still pick up your stress, which can affect their learning abilities.
In light of this, it's important to practice self-care if you want to help your child in their education effectively. Only if you're in the right state of mind, you'll be able to do things properly. Do stress-reduction techniques, such as exercise, mindful breathing, and getting enough sleep.
Set Your Goals
Setting goals and achieving them creates a sense of fulfillment for everyone. That said, it's vital to set attainable goals each day, which should include the activities they need to do for school and after it. It can help them build their self-esteem and have a positive "can do" attitude. Because, as you know, they may sometimes feel weak or lacking something. By achieving such goals, they'll be able to regain themselves and have more confidence. Just ensure to set these goals with your child's IEP. That way, you can see some progress in them as they adapt to online education.
Create A New Routine
As you know, traditional learning is very different from online learning. Thus, creating a new routine specifically designed for your child's remote class is essential. Children with special needs respond well to predictable patterns and structures. So, make a schedule that they can easily follow.
Create a daily school calendar that divides activities into specific tasks to follow. Scheduling breaks and physical activities are also recommended, as they are equally important as academics. After all, distance learning gives the best opportunity for you to bond with your child and spend some quality time together.
You can also incorporate some decisions, such as the shirt color to use on a school day or which pencil or pen to use. Moreover, you can include pictures and other visual elements on the planner based on your child's preferences to add more fun and aesthetics. And if your little one cannot read, using figures that portray various tasks would be best. Just remember that while you use your imagination to create a new routine, it should always be in line with your child's IEP.
Get A Classroom-Like Environment At Home
Another thing to help your child excel in online learning is to have a dedicated "classroom" at home. If you have a spare room, you could use it as a personalized space for learning. Just find a suitable computer for remote learning and add some elements where they can be creative. Also, it would be best to designate some areas of the room for various activities. For instance, there's a specific space for them to draw, paint, and create crafts, and another for math or science. This could help develop a sense of order and familiarity. But if the room is limited, use some other rooms at home that aren't being used often.
But, of course, you should consider your child's learning style. While some could require complete silence, some children enjoy ambient noise or a location close to a parent's home office. Let your youngster experiment with various possibilities to see which suits them the best.
Communicate With Educators
Finally, it would be best if you kept in touch with your child's teachers. They will need your input and feedback to help them address their student's needs. You will be their eyes at home, observing if your child learns the essential skills online students must have. With this setup, the teacher will know what's working in the current curriculum and not, the student's strengths and weaknesses, and also their needs. From there, they'll be able to make better educational decisions for your child.
The Bottom Line
Online special education can be challenging for students with special needs. But with our tips, you'll be able to support them and make it manageable for them. Besides the ones mentioned above, you can also use some apps or tools for your child's education. There are many online resources to help them reach their greatest potential.