Have you always dreamt of taking a space among the world leaders or innovate? If yes, then the gateway to fulfilling your goal is to receive optimum education from the premier universities in the world. Now, depending on the discipline you've chosen for yourself, you need to research which institution offers the best study programs.
Apart from the short-term factors that you need to take into account, like the quality of the course, the reputation of faculty members, and the location of the campus, you need to consider the long-term plans. After all, where you plan to study after leaving school can end up having a significant impact on your career prospects.
With that thought, let's enlighten you further on the best universities to pursue your higher education.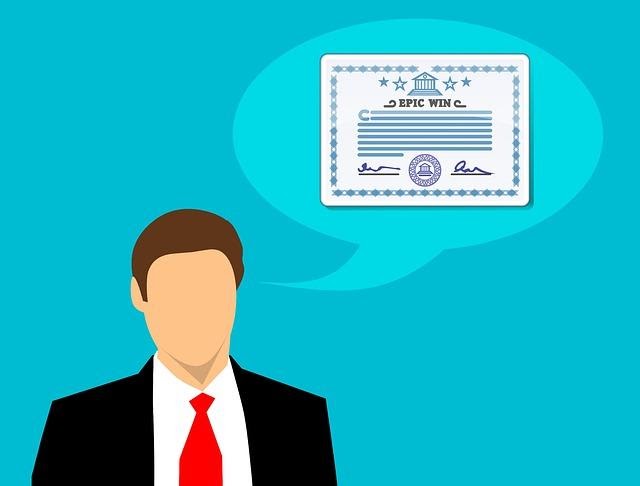 Source: Pixabay
Stanford University
Established in 1891, Stanford is one of the wealthiest research universities in the world. Also, given its links with Silicon Valley, the institution has emerged as the most influential. To date, its alumni have amassed 83 Nobel Prizes, 270 Olympic medals and also produced 17 astronauts and 30 living billionaires.
The organizations that maintain close links with Stanford include Google (which came to life as a research project for Ph.D. students Sergey Brin and Larry Page), Hewlett-Packard (whose founders met while at the university).
Harvard University
Harvard is synonymous with academic excellence and remains one of the most prominent universities in the world, opine the eminent academic essay writers online. While the institution has pioneered innumerable educational methods and processes that have been adopted by thousands of universities across the world, its cultural influence has also been felt elsewhere.
Alongside 8 former US Presidents, Harvard has also boasts of a world-record 160 Nobel laureates, 14 Turing Award winners, and 50 Pulitzer Prize recipients. It has also collectively amassed 108 Olympic medals and10 Academy Awards.
Oxford University
As the oldest university in the English-speaking world, the University of Oxford comes with a history and influence in the UK that's quite remarkable.
Divided into 38 member-colleges, each of which follows its own unique culture and traditions, Oxford is known for its tutorial-style of learning and small teaching groups. It also features multiple prominent clubs and societies, including the Oxford Union (which frequently consists of world-famous speakers). Additionally, the university also comes with the world's largest university press and the world's oldest university museum.
Massachusetts Institute of Technology
This institution is located just across town from Harvard; MIT is a widely recognized research university. It has contributed heavily to some of the most significant scientific innovations of the last 100 years.
There are also multiple societies, clubs, and traditions within the university, some of which host high-profile programming and robotics competitions. Its alumni comprise 97 Nobel laureates and 41 astronauts, while the institution's brilliant entrepreneurial culture has also led to the formation of some of the world's best companies.
Cambridge University
Cambridge graduates have been bagged an incredible 120 Nobel Prizes. Its scientific alumni include notable figures as Charles Darwin, Isaac Newton, and Stephen Hawking.
The university was established by Oxford academics in the early 13th Century. It consists of a number of separate colleges (31 in total), while the university's Footlights group is renowned, too, having launched the careers of many British comedy actors such as Hugh Laurie, Stephen Fry, and John Cleese.
Source: Pixabay
University College London
It was also the only university to accept students of all religions and social backgrounds before all other institutions in the country. UCL currently has over 18,000 students from around the world, and it boasts 29 Nobel Prize winners in every decade since the Prize was launched.
UCL is reputable for its excellence in research, and it was rated the top UK university for research strength.
University of Chicago
It's a private research university founded in 1890 and has maintained a reputation for academic excellence across different disciplines. The institution has produced a multitude of domestic and international state officials among its alumni.
The Booth School of Business, which is one of the top business schools in the world, is part of the University of Chicago. The university's internal publishing house is the largest university press in the USA.
California Institute of Technology
The California Institute of Technology (popularly known as Caltech) has emerged as a hugely influential research university, especially in the fields of natural science and engineering.
The institution has produced 74 Nobel laureates, while the alumni have also contributed heavily to NASA missions and defense research projects. A large amount of Caltech graduates also go on to pursue PhDs.
Imperial College London
With a complete focus on science, medicine, engineering, and business, Imperial College London is one of the most distinguished institutions in the country. Students at this university are recognized as "world-class researchers" who address global challenges through practical research.
Many students opt for hands-on research opportunities at the multiple research centers in different countries with ties to this institution during the summer break.
ETH Zurich
This institution is STEM-focused and noted particularly for its contributions to chemistry and physics. Indeed, since its establishment, 21 Nobel laureates – including Albert Einstein himself, have been associated with ETH.
The institute offers undergraduate courses in German (although English-taught postgraduate opportunities are available). A second campus was constructed to celebrate the university's 150th anniversary in 2005.
Endnote,
When it comes to pursuing higher education, it doesn't have to be the best-ranked universities. However, students pursuing their degrees from the best universities will definitely have an advantage in their careers. Take your pick from any of these institutions to fulfill your academic aspirations.