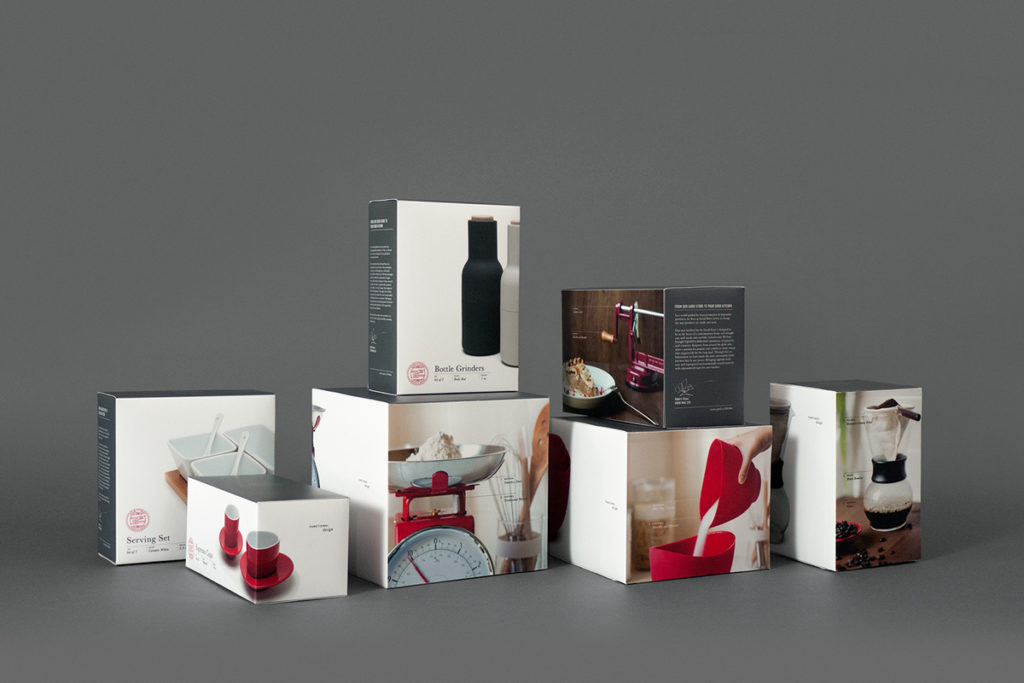 An excerpt from history that you can relate: when the first wooden box was named with a logo, then it changed the world of packaging. Every business adapted this strategy for its products. Since then, everyone packaging business introduced innovations in different areas of the packaging industry. For example, new materials experimented, the introduction of new printing techniques, graphics, colour schemes, and many more.
However, all this evolution process happened step by step with time. As a result, today, skilled professionals compose custom printed boxes for a company in a specific way.
In this post, we will describe the way to compose custom printed shipping boxes. So keep reading further. It will educate you.
Let's dive into the detail.
Points to consider before starting your project: custom printed boxes
Custom printed cardboard boxes must be made in a practical way. So, the first thing is gathering up all directions, and a complete skeleton of the final product must be made. A packaging professional must know the following things before starting a project.
What is the weight of the product?
Does the product have sharp edges?
Does this product need copywriting?
Does this product need to be shipped?
What kind of promotion does this box have to do?
What are the preferences and directions of the product owner?
Let's briefly understand the questions and their answers. It will clarify all purposes regarding custom printed boxes no minimum limit.
Weight of the product
If a product has weight that is above the capacity of the materials, then you will reject all those materials from your list. The weight of the product will tell you the required strength of the packaging sheet. This way, you will choose the right material that can support the product's weight.
Be cautious. This decision will break or make your custom printed boxes.
Sharp edges
You need to determine whether your product has sharp edges. If it does not, then you can go with single-layer cardboard sheet. It will serve your purpose with minimum cost.
On the other hand, if the product has sharp edges, then these will tend to tear the box during handling. That's why you cannot choose single-layer sheet. You need extra strength. So, you need to choose a multiple-layer sheet with a robust flute. You cannot choose A-flute, B-Flute, or C-flute sheets without considering sharp edges.
For that, you can test the edge and tearing possibility. After that, you will have the idea to select the right flute cardboard sheet for your custom printed shipping boxes.
Copywriting
Every product needs to be on shelves, where customers pick the product read the text. It's the only way a product can sell itself. So, copywriting is an essential ingredient. It will include a tagline, key selling points, benefits of the product, unique selling proposition, instructions, compositions, legal disclaimers, contact details, precautions, detail of use, licenses, and certificates.
Most of such information will be provided by the product owner. You will need a copywriter as an assistance for your product's copy on the box.
Your custom printed boxes must tell the entire story.
Copywriting will also include layout, graphics, and formatting. So, you also need to cover these points.
Shipping
If your custom printed shipping boxes need to be shipped overseas, then you need to be extra cautious about strength. For that, you need to choose multiple layered sheets rather than single-layer sheets.
If you choose a single layer sheet, then you will compromise on the quality. Most of your boxes will be damaged after reaching their destination. It's because handlers handle boxes roughly, and they do not care much. That's why you need to incorporate extra strength for the product's safety.
Promotion
If your custom printed cardboard boxes have to promote themselves in the market, then you need to be very considerate of graphics, copywriting, and colour schemes.
You need to choose vibrant colour schemes with respect to branding. It must be done with complete instructions from the brand. If you have all guidelines from the company, then you will create a box, that will sell itself.
Moreover, all your design elements need to resonate with the customer. So, you must opt for a control group in order to get the best design.
Preference and directions from the brand
Every brand will never give you a project without telling you their preferences and specific instructions regarding all elements. So, you must follow all directions precisely. It will help you create custom printed boxes according to the choice of the brand. Moreover, you will never face rejection if you follow all directions from the product owner. That's why this point must be considered with attention.
Wrap up
We have described how can you compose custom printed shipping boxes. If you consider all our points, then your ride will be smooth. Have a great day.