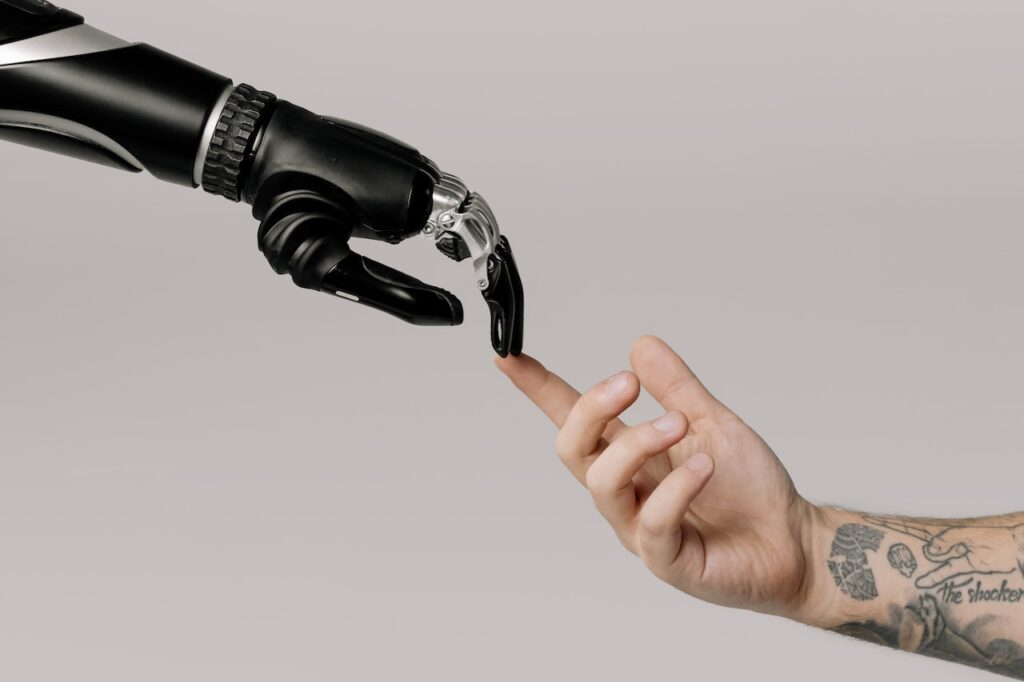 As artificial intelligence (AI) continues to advance and become more prevalent in the workplace, it's essential to understand its ethical implications. In this article, we'll explore the benefits and drawbacks of using AI in the workplace. We'll also provide tips and best practices to help companies navigate the ethical implications of AI deployment.
The Benefits of AI in the Workplace
AI has the potential to revolutionize the way we work, offering numerous benefits for both employers and employees. A few of these benefits include:
Improved Efficiency
AI can automate repetitive tasks, freeing up employees to focus on more complex and creative projects. For example, implementing inventory management using AI can significantly streamline the process and reduce errors.
Enhanced Decision-Making
AI can analyze vast amounts of data quickly, allowing for better and faster decision-making. This is particularly relevant in industries where the importance of data governance cannot be overstated, such as finance and healthcare.
Skill Amplification
By augmenting human abilities, AI can help employees become more productive and effective in their roles. For example, software testing with AI can identify bugs and vulnerabilities more quickly and accurately than manual testing.
Streamlined Recruitment and Talent Management
AI can optimize the recruitment process by analyzing candidate data, identifying the most qualified applicants, and reducing unconscious bias in the selection process. Additionally, AI can aid in talent management by analyzing employee performance data and offering insights for professional development. This allows organizations to retain top talent and foster growth.
The Drawbacks of AI in the Workplace
Despite its many advantages, AI deployment can also have negative consequences on meaningful work. Let's take a look at some of these drawbacks:
Job Loss and Unemployment
One of the most significant concerns with AI is the potential for job loss as automation replaces human labor. This can disproportionately affect less-skilled workers and widen the economic gap between different segments of the population.
Loss of Autonomy and Boredom
AI may create new tasks that are repetitive and monotonous, reducing worker autonomy and potentially leading to boredom. Additionally, the reliance on AI for decision-making can undermine employees' sense of control and involvement in their work.
Privacy and Surveillance Concerns
The integration of AI into the workplace can raise concerns about privacy and surveillance. AI-powered monitoring systems may track employee activities, creating a sense of constant surveillance and potentially eroding trust between employees and management. Balancing the benefits of AI-driven insights with respect for employee privacy is a critical challenge for organizations.
Ethical Bias and Discrimination
AI systems are not immune to bias, and their algorithms can inadvertently perpetuate and even amplify existing biases and discrimination. If not carefully designed and monitored, AI tools used for recruitment, performance evaluations, or decision-making can reinforce unfair practices, leading to ethical concerns and potential legal liabilities.
Tips for Navigating the Ethical Implications of AI
To address the ethical challenges of AI deployment in the workplace, consider the following best practices:
Prioritize Meaningful Work
When implementing AI, focus on automating tasks that are less meaningful to employees, such as repetitive or mundane work. This can help preserve a sense of task integrity and significance for the remaining workforce, while also boosting productivity and overall job satisfaction.
Encourage Skill Development
Promote skill cultivation and use by providing training and support for employees as they adapt to new technologies. Encourage lifelong learning to help employees stay relevant in the face of technological advancements. Establish mentorship programs or provide access to online resources and courses to foster continuous professional growth.
Foster Autonomy and Belongingness
Ensure that AI deployment does not undermine employees' sense of autonomy and belongingness. Involve employees in the decision-making process and maintain open communication channels to ensure that their voices are heard and valued. Create a collaborative environment where AI tools are used to support, rather than control, employees' work.
Practice Ethical AI Principles
Utilize key ethical AI principles, such as transparency, fairness, and accountability, to guide your organization's AI deployment. This can help mitigate potential negative impacts on meaningful work and promote a more equitable distribution of AI benefits.
Transparency
Be transparent about how AI is being used in the workplace and clearly communicate the objectives and goals of its deployment. This includes sharing information about the algorithms used, the data that drives the AI, and any potential biases present in the system.
Fairness
Ensure that AI systems are designed and implemented with fairness in mind. This includes actively working to reduce biases in AI algorithms and involving diverse perspectives during the development process to minimize the risk of perpetuating discrimination.
Accountability
Establish a system of accountability for AI deployment within your organization. This includes clearly defining roles and responsibilities for those involved in AI decision-making, as well as setting up processes to monitor AI's impact on meaningful work and address any issues that arise.
Evaluate and Monitor AI Deployment
Regularly evaluate the effectiveness and impact of AI systems in the workplace. This includes assessing both the intended and unintended consequences of AI deployment, as well as identifying areas for improvement. Establish ongoing monitoring processes to ensure AI systems continue to align with ethical principles and organizational goals.
Engage in Cross-disciplinary Collaboration
Involve experts from various disciplines, such as ethicists, sociologists, and psychologists, in the development and deployment of AI systems. This can help organizations better understand the complex ethical implications of AI and develop more responsible and inclusive solutions.
Final Thoughts
AI has the potential to transform the workplace in significant and varied ways. By understanding the ethical implications of AI deployment and focusing on its impact on meaningful work, companies can make informed decisions about how to implement this technology. With careful consideration and responsible deployment, AI has the potential to create a more efficient, equitable, and meaningful work environment for all.