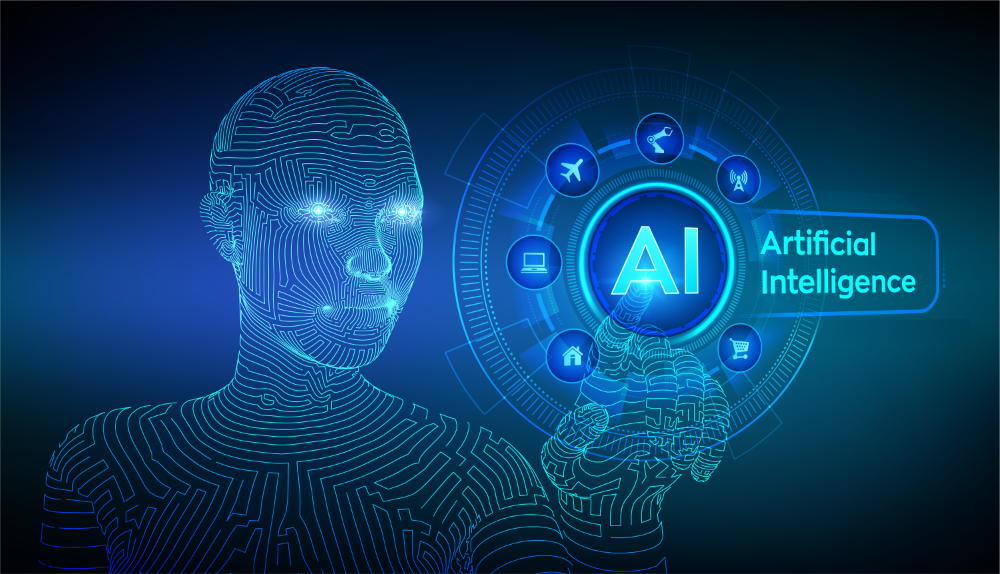 Artificial Intelligence (AI) has begun to flex its influence in the tech industry. It is estimated to grow into a $190 Billion industry by 2025. It equipped smart machines with the ability to "think" and perform tasks. These tasks were once intellect-driven, but advancement in AI, such as the development of machine learning, has brought innovations in the industry. Investment from companies has poured in to research, develop, and take advantage of the technology. Your business will most likely benefit from these developments too.
Artificial Intelligence assists in building programs that utilise data to help machines "learn" the different tasks by analyzing large amounts of data. It recognizes patterns within that stream of data and develops the necessary algorithm. The great thing about this is that Artificial Intelligence's learning is growing in a continuous design.
AI enables hands-free operations, boost writing speed, increase mobility, heighten security, improve writing voice, and writing abilities. This innovation is gaining popularity, especially with content developers. These developers will most likely influence your business by the exposure gained by the creation of content for your digital marketing campaign.
Is AI a Threat or a Benefit for your Business?
Taking into account small and medium businesses, Artificial Intelligence will soon impact how people get hired as an employee because AI will be the one to send out the message, and even interview people on the phone. It will also affect how your business will be able to reach out to your intended market. AI will choose the best market for your business after it has studied the analytics that would produce the highest yield based on the gathered information. The amount of data used to learn will significantly affect the accuracy of its responses.
With AI capabilities, companies can now perform tasks faster and continue to improve the quality and accuracy of results. AI helps develop profitable business models, test abstract designs, and reduce costs in manual labour. However, despite these benefits, there are habits and practices in business that are resistant to change. These habits and methods can be a hindrance to the inevitable adoption of AI into our systems. This resistance is much more evident In small companies.
A rule-based business environment, which has been the norm, is easily measured, documented, and maintained by human analysts. But this process, although practical, gets complicated over time and is, of course, prone to human error. Businesses will soon need precise computing for better decision-making and process efficiency.
AI will be a big help to industries that adopt and integrate it into their systems. It is not meant to replace human analysts but augment their capacity to interpret and process data faster and accurately. Small businesses will soon need to foresee the great rewards in terms of profitability and efficiency for their business so they can welcome these modern tools and strategically tackle changes around the assimilation and integration of both technologies.
Challenges in AI Integration
An initial task that small businesses will have to face in AI integration is to prepare their business beforehand. They will need additional capital investment for development costs, which may be a bit jarring amount for small enterprises. Most of the development costs come from producing MVPs (Minimum Viable Product) for market research and product development.
Technology adoption can be a challenge to businesses because they would not only have to outsource additional funding but also repurpose a portion of company time and labourers for training and implementation at the different phases of the application.
Soon, the benefits of AI will outweigh the costs. Businesses are quickly migrating into AI-driven and Machine Learning-enabled systems because of the promise it brings in terms of dominance in their respective industries. Eventually, to keep up with our ever-modernising world, businesses from large enterprises to SMEs (small and medium enterprises), and even microenterprises will need to incorporate AI in varying degrees.
How AI Can Impact Your Business
Listed below are some significant impacts AI and Machine Learning would provide for your small businesses. This list is not comprehensive but would present a better understanding of how AI and Machine Learning would help you.
Accurate Digital Decision Making
The application of AI on small businesses will produce a workbench that would guide in making timely and precise decision-making. As the digital ecosystem grows for learning, the efficient path will open up the framework for a better decision.
Improve HR and Recruitment
Small businesses usually have no HR department or personnel, and the bulk of human resources work can be overwhelming for business owners. HR technology has significantly improved with the help of these technologies to reduce repetitive tasks, speed up operations, and lessen manual work. AI-enabled applicant tracking systems help you develop job searches, browse through resumes, harvest the right range of top candidates quickly and easily, and even conduct initial interviews remotely without human involvement.
Microchips in smartphones will have AI built and developed directly into their hardware. These high-performing processors give consumers will give end-users real-time abilities like improved speech recognition and translation. These features help your business become globally competitive and accessible. Having AI and Machine Learning will increase revenue sources for your small businesses through the development and the use of apps to support and grow your business.
The customer experience (CX) is an essential part of any business, regardless of size. AI-powered software will include sentiment analysis technology, which will significantly help in responding more effectively to customer concerns. Incorporated into these are software for live chat (chatbot technology), which will help give quick and accurate answers as well as build greater engagement with your target market.
Cybersecurity is the primary concern for all types of businesses. But hackers usually attack SMBs as they will not have the resources at their disposal to defend themselves from such malicious attacks. Remember that those who wish to harm your business and your consumer will be using AI and Machine Learning too. Cyberattacks have become smart and more sophisticated in their approach, but there are many ways to protect your business from hackers and cyberattacks. With proper AI integration, fraud gets detected because the AI can track behaviours consistent with deception.
Conclusion: AI will Continue to Improve People's Lives
AI will improve and strengthen your foundation. It will help optimise your business to the growing trends available in the emerging market. We have an opportunity to re-tool and re-equip oneself for the new age ahead. As early as now, learn to adapt to the new ways things in your business soon.