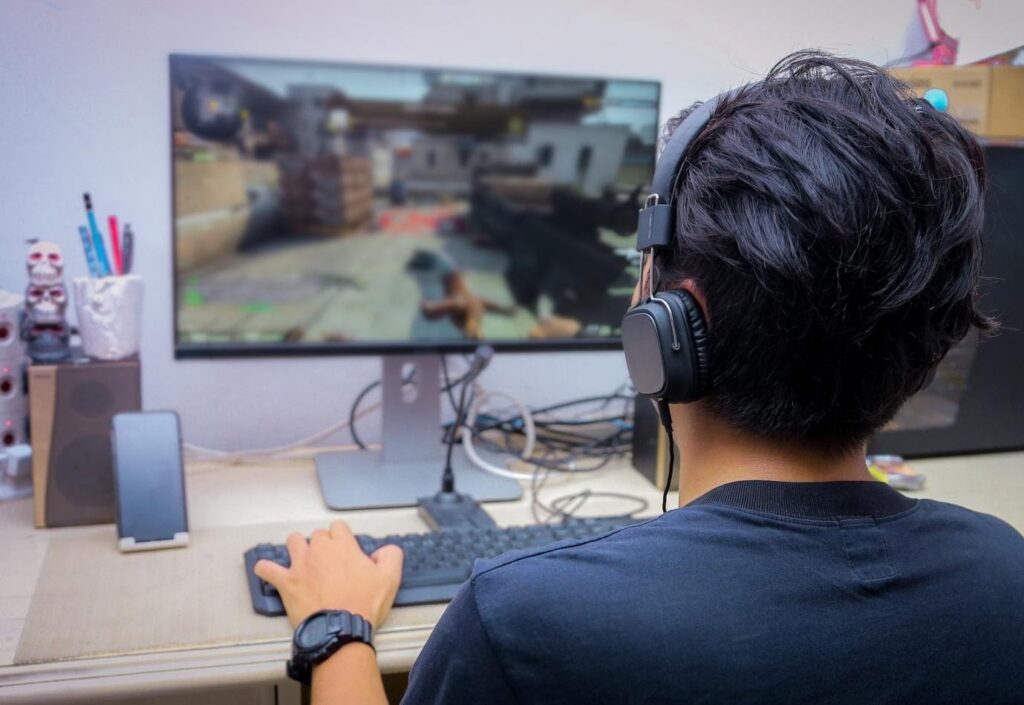 67% of American adults play video games regularly. That's far more than the number of people who play sports or get exercise on a regular basis.
It's more than the number of people who create art or play music. And it's more than the number of people who read for leisure. It's safe to say that aside from watching television, gaming is the most popular pastime in America, and in many countries across the globe.
Like any hobby, there are many ways that you can increase the enjoyment of gaming. Investing in some basic PC gaming accessories can take you from a casual noob to a full-fledged gamer in no time.
Wondering what gaming accessories you need for your PC to become a better player? Want to know what gaming gifts you should get for the diehard gamer in your family? Read on below to find the top accessories now.
1. Wireless Controller
Sure, most PC games can be played with a mouse and a keyboard. The added keys give you plenty of flexibility. But there are many times when you just need to hold a controller in your hand.
Certain games are better suited to the PC gaming controller than others. RPGs like Dark Souls, Final Fantasy, and Okami are better suited to the controller. Fighting games like Street Fighter are also easier to play this way.
For many people, controllers are just more comfortable. Especially for those who have emigrated from the limited world of console gaming.
And you don't have to sit at a desk to use a controller. You can back up a bit and even sit on the couch if you have a wireless gaming controller. Plus, they are easier to get used to. With fewer buttons to press, you'll always know what to press and when, rather than being overwhelmed by the number of keys in front of you.
2. External Monitor
If you have a desktop PC, then you already have a monitor. But if it's not a gaming-specific monitor, consider upgrading your display.
Likewise, if you have a gaming laptop, it's much nicer to plug it into a larger monitor when playing at home.
Gaming monitors are known for having the highest resolution possible. For crisp graphics, you want a display that can display as many pixels as possible, so that grainy images are a thing of the past. While HD screens start at 720p, you can find monitors with 1080p, 1440p, or even 2160p.
Lower resolution screens look best the further you sit from the screen. For those who sit close to the screen, you'll want a screen with lots of pixels, so you are unable to actually see an individual pixel.
If you can get a 4K, 32″ gaming monitor, then you have the best of the best. You'll also want to consider the color profile to determine how vibrant the colors are on-screen.
And you definitely need to consider refresh rates. Nongaming monitors and even TVs have really low refresh rates. But playing the most modern, fast-paced games requires a monitor that can keep up with the action.
3. Cable Management Box
Your gaming desk likely has a lot of cables going in various directions. While bedrooms with gaming setups aren't usually the most organized, it helps to keep your gaming cables neat and tidy, to ensure you never have any issues getting disconnected when you're about to win.
A cable management box can be used on the desk or on the floor to tuck all your excess cable away, so you accidentally pull on them. It removes visual clutter so that you have more mental space to devote to your game, rather than subconsciously stressing about the mess around you.
4. Dedicated Speakers
If you're lucky enough to play video games with loudspeakers, then consider making the most of it. By nature, built-in speakers will never produce rich sound quality.
Dedicated gaming speakers can help you to hear everything that is going on in the game. It's much more immersive. Quality speakers can help you to distinguish different sounds in the game, rather than hearing a loud blend of all the noises.
So you'll know if someone is sneaking up behind you and will be able to respond much faster.
If you want to go all out and ensure the most powerful sound quality, get a system with a subwoofer.
5. Gaming Chair
While some weirdos stand when playing PC games, most people sit. Since you're going to spend a lot of time sitting and playing, you want to invest in a high-quality, ergonomic gaming chair.
Spending countless hours in uncomfortable chairs will work nightmares into your body, causing plenty of aches and pains. If you want to actually enjoy gaming without pain and discomfort, you need a dedicated chair.
Gaming chairs will help you maintain good posture while you sit for hours at a time. Sitting with good posture can help you avoid straining your back muscles. It can also help keep your spine aligned to prevent any musculoskeletal problems from developing over time. 
6. Gaming Mouse
A gaming mouse will give you much more control over the gaming process than a standard computer mouse. They offer a more ergonomic, comfortable design with additional buttons.
You can often customize your gaming mouse to just the right amount of additional keys, to support your style of play. You can program the buttons that come on the mouse, and you can adjust the sensitivity so that it's perfectly suited to your hand.
Since they are designed to be used for hours at a time, they are usually coated with anti-sweat material to prevent uncomfortable, slippery performance.
Finding the right mouse is tough, since everyone uses their mouse differently and has different hand shapes and sizes. Try visiting your local electronics or gaming store to try a few different options out for yourself.
7. Headset or Microphone
You can't always play computer games with your speakers blasting throughout the house or apartment. Eventually, someone's going to break down your door as a result.
For those late-night sessions, invest in a quality headset. The speakers on good gaming headsets will sound nearly as good as dedicated loudspeakers.
Plus, you'll be able to hear your buddies chatting over all the noise. And a built-in microphone will allow you to communicate much more clearly than if you were communicating through your computer's microphone.
If you aren't wearing a headset, you could also get an external USB microphone. This can be a better option for long sessions, as you don't have to deal with wearing a headset all the time. And it's also necessary for those who are streaming, as they need to capture their audio.
A Better Gaming Computer
The best gaming accessories are intended to amplify your gaming experience and make it more enjoyable to play your favorite games. But even the hottest, most expensive accessories aren't going to improve the experience if you have a lackluster computer.
No accessory or modification can make up for a lack of power, speed, and graphics functionality than a modern computer built specifically for gaming. While you might be tempted to drop your next paycheck on some of the accessories listed above, you might want to consider your PC first.
What Makes a Good Gaming Computer?
A solid gaming computer will combine three main things; ultra-powerful CPU, dedicated graphics card, and lots of RAM.
Whether you want a desktop system that can pack in as much power as possible, or you want a lightweight laptop that can still power modern games, you need to focus on these three components.
The processor (CPU) is responsible for powering the entire computer. Choose a computer that boasts the latest 11th gen Intel processor with four or more cores.
The dedicated graphics card is important for ensuring your screen stays up to speed when handling visually-intense scenes and fast-paced action. Without a dedicated graphics card, your graphics processor will have to borrow RAM from the rest of the computer, slowing everything down.
And the more RAM you have overall, the fastest your computer will respond to your gaming. Gamers should consider computers with 16GB or more.
While it's hard to get a computer that has everything, Lenovo has it pretty close with their line of Evo-certified laptops.
You'll get the latest processor, at least 8GB of RAM, and Intel Iris Xe or Intel Iris Xe MAX graphics, which can handle most of the latest gaming titles, all in a lightweight laptop package. Check out this website for more information on these insane laptops, to see if they can upgrade your gaming setup. 
PC Gaming Accessories to Up Your Game
Playing games like Fortnite, Call of Duty, and Minecraft is incredibly fun. And with a new wave of games hitting the market, such as play-to-earn options like Axie Infinity, more and more people will be spending their free time online.
It's way more fun when you have the right tools at your disposal. So if you want to be a batter gamer, invest in some quality PC gaming accessories today so you can reap the rewards during every session going forward.
Looking for more tech tips? Head over to our blog now to keep reading.