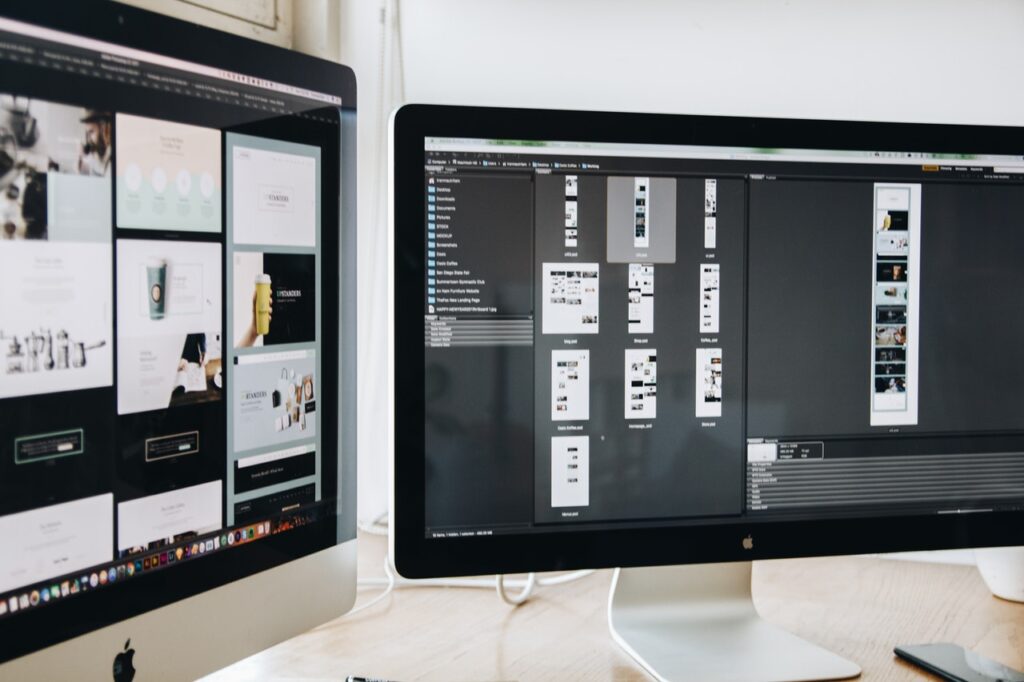 Searching for ways to enhance your business's growth? We have the perfect solution for you. Your business could greatly benefit with Responsive Web design!
The competition is brutal. Responsive Web design might prove to be the secret ingredient in boosting your business's metrics! Read on to find out about 15 ways in which your business will benefit with Responsive Web Design.
For those who are unfamiliar with the term, Responsive Web Design indicates a specific way of coding and designing a website to make sure that it can be accessed through various devices, regardless of their screen-size. They make navigating the website easier; you don't have to zoom or squint at it anymore. The design makes certain that it is optimised for each device that views the page.
Digital Approachability
If your content is not approachable by different devices, it would result in a significant decrease in customers. In this era of rapid digital growth, you need to make sure that your business is accessible through all devices possible. Responsive web design renders this a reality by delivering your content to audiences across different devices. It makes certain that your pages reformat themselves according to the device which views it. This feature will make sure that you don't miss out on your customers on any platform. You don't have to make varying versions for desktops and phones manually now; good responsive web design services is the one-stop solution! Save time and effort.
Search-engine recommended
It doesn't matter if you have high-quality content if your website won't show up on search lists. Search engine results play a major role in getting your content to the customers. Every business needs the search engine on its side to extract maximum profit. With Responsive Web Design, search engines like Google will prefer to show your page on the top. The digital approachability of your website will enhance its user experience, thus improving SEO. Higher search engine ranking will promote your business's performance. Google prioritises pages with responsive web design, it's time that you do too!
Enhances User Experience
A reason why websites with Responsive Web Design ranks higher on the search-engine list is because of the way it elevates user experience. You need to make sure that you don't lose the customers that reach the page. An inadequate design would mean people abandoning the search in pursuit of something better. First impressions matter a lot in this field. It is necessary to hold the customer's attention with flawless design if you want your business to thrive. Responsive Web Design guarantees an impressive experience to the customers.
Bring Down Bounce Rates
With millions of available options in the market, you need to captivate your customer to ensure business. To prevent losing out on a potential consumer, the website needs to be engaging and tempting. Making your site responsive is important now more than ever.
Reduce the Loading time on Phones
If you're a mobile phone user, clicking on a website link, chances are that you'll exit the site and move ahead if the page doesn't load quickly. The digital age has made us all impatient. Who prefers to wait around when there are a thousand other options available at their fingertips in the market? Responsive Web Design is here to save you from such perils with its high-speed loading on phones. The longer the wait, the higher the amount of dissatisfaction customers show. Don't lose out on potential customers with a slow, difficult website to load. Impress them with a chic, fast website with Responsive Web Design!
Ease of Management
When your business is up and running on the web, it will require proper maintenance and attention. Having two different versions with desktops and mobiles would mean double the effort as compared to maintaining a website with responsive web design. Why waste your energy when you can make the smart choice and add Responsive Web Design to your website? To sum up, it cuts short the time and effort you have to put into keeping your business well.
Single URL
Responsive Web Design makes sure that you have a single URL across all platforms. This minimises confusion and betters the user experience. Multiple URLs complicate the process of using a different device if you have been using another device till date. If moving from one device to another is a messy procedure, it will affect your sales and exposure.Transitioning from a desktop site to its mobile version is effortless with Responsive Web Design. With higher adaptation to various devices, your business will reach out to more consumers.
More Web Traffic
All the effort you put into your business will go to waste if it doesn't receive enough traffic. To accumulate traffic, your website has to appear on the top of search lists. Users often click on the first result that appears and never bothers to check out the second one. For your business to be successful, it has to emerge as the leading result on search engines. Sounds like a difficult task? Responsive Web Design does this job for you; it ensures higher ranking on search engines and brings in more traffic. An increase in potential customers will significantly improve the success rate of your business.
Accessibility
Responsive web design increases accessibility. Nobody wants to call up a company to know about their business; those days are long gone. Customers prefer to seek information online. Incorporating Responsive web design makes the information on your page easily accessible to read. It boosts the chances of your business being preferred by customers. The ease of reading and navigating that your page offers is certain to catch the eye of probable customers.
Boost Sales
The ultimate goal of any business is to boost online sales and garner the most profit. What if we told you Responsive Web Design carries out this task effortlessly? The exposure it offers is something you can't afford to miss out on! When your website offers a smooth experience, accessibility to all digital devices, and fast loading, which customer would go for your competition's page?
Impactful Social Reach
Several URLs dilute the impact of social reach expected by the business. It's always effective to have a single URL that leads to the website. Studies find that sharing affects SEO. The business needs to ensure that its social share pulls in maximum audience and has a great influence on its target audience. Building social shares for just one URL is much easier than losing your leads over numerous URLs.
Sharing
When there's just a single URL for your business, it eliminates all confusion. It's a hassle to have multiple URLs. For example, the consumer wouldn't be able to view the URL for the desktop site from their mobiles. It leads to disappointment and the business ends up losing a prospective client. Sharing is easier and quicker with Responsive Web Design.
Save Money
Without Responsive Web design, a business owner would have to pay a professional to curate and maintain separate versions of the website. Responsive Web Design brings it all under the same URL and reduces your expenses to maintain it. Whatever the screen size, Responsive Web design can optimise the page according to requirements. You just have to be careful about one website, instead of several.
Single Destination for Reports
Keeping an eye on metrics is quite necessary to weigh the performance of your website and better its performance accordingly. Analytics reporting is easier with Responsive Web Design. And you don't have to search here and there for it; it consolidates reports under its umbrella so that analysing data is easier for you. There's no need to track several reports. The monitoring process is simple with Responsive Web Design!
Possibility of Offline Browsing
What's better? You can even view content without a good internet connection. The browsing possibilities that Responsive Web Design assures is incredible. With more and more devices becoming HTML5 enabled, you can access the page on the go!
Conclusion
Responsive Web Design takes your business ahead of the curve. Make it stand out to draw the most audience with Responsive Web Design. As a business owner, it is your responsibility to make sure that your customers have a pleasurable experience with your products. Responsive Web Design, with its adaptability, promises a terrific user experience. A better SEO performance will take your business a long way. We recommend it to all business owners out there. Bring the odds to your side with Responsive Web Design!