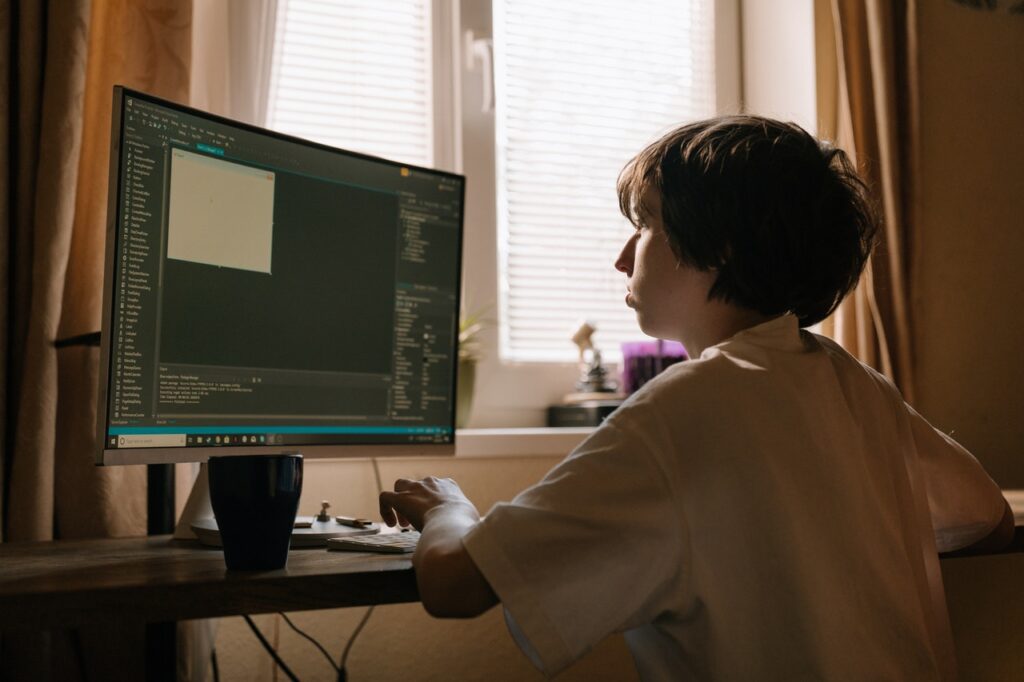 Cybersecurity is undoubtedly a booming industry offering millions of techies, students and professionals a chance to build a career that is strong, rewarding, satisfying and promising at the same time. The rising number of cyber-attacks has made cybersecurity a top priority among organisations all over the world and if you are interested in the world of ethical hacking, data protection and building privacy and security solutions, you will find yourself a great fit for this field. Let's start with understanding a few things about cybersecurity from a career point of view.
What are the different tracks of cybersecurity?
The three tracks of cybersecurity can vary as per their categorisation. For example, defensive, offensive, forensic are the three types of cybersecurity methodologies. You can also categorise them as foundational, VAPT (vulnerability analysis and penetration testing) and forensic tracks. Whichever institute you choose to learn from will guide you in selecting the best possible track that perfectly matches your interest and skills. Cybersecurity is not a linear field. There are different ways of protecting data and every organisation requires all the approaches possible to make sure they are covered with layers of protection should any cyber threat befall them. To clarify a little more for you, the defensive approach includes cloud security, network security, application security among others, while the offensive approach is more to do with ethical hacking (or penetration testing) and vulnerability assessment. The forensic approach of cybersecurity comes in when a cyber incident like a ransomware attack needs to be handled, or a cybercrime needs investigating into. In the end, there is also the general track which makes use of a mix of offensive as well as defensive methods to protect data.
Can you learn cybersecurity without a degree in computer science?
Whether you are a techie, a fresher or someone who is changing careers, be fully assured that you can learn cybersecurity without a two or three year long college degree. Online and offline certificate courses offer comprehensive cybersecurity curriculums that will take you from a basic to a specialist in your chosen track in less time than a university education will. And remember that while a degree in computer science helps, it is not a necessary prerequisite to your learning cybersecurity.
The use of virtual labs or iLabs in your training further enables you to test your learned skills in a real-life resembling environment. With thousands of tools and machines, accompanied by guides and features that let you practice your ethical hacking and investigative skills among others, in a real-world setup, you can bet that you will be ready for the real-life challenges of your career as a cybersecurity specialist in any organisation.
What job roles can you assume after learning cybersecurity?
Your cybersecurity education in your chosen track will decide your job profile. Information Security Analyst, Network Architect, Ethical Hacker, Vulnerability Analyst, Incident Handler, Security Engineer are some of the roles you can assume after you get certified from a recognised body in your area of specialisation. Even a CHFI online certification will open up different and exciting job possibilities like Digital Forensic Examiner, Forensic Specialist and Computer Forensic Analyst.
What are the salaries like for cybersecurity specialists?
Cybersecurity professionals are one of the highest-paid professionals in the fast-growing IT job market. According to Burning Glass Technologies, cybersecurity professionals can demand an average salary premium amounting to USD 12,700 every year when compared to other IT professionals. If you get a Certified Ethical Hacker certification, you can expect an annual salary of USD 82,469 on average. Payscale.com reports the average salary of an Information Security Manager with cybersecurity skills as INR 1,916,088 on average.
To sum up, cybersecurity has great financial prospects and a wide scope that will proudly stand the test of adverse times like economic recession. With an opportunity to get certified from the comfort of your home, irrespective of your age, education qualification and professional background, cybersecurity cannot get any better as a career prospect.