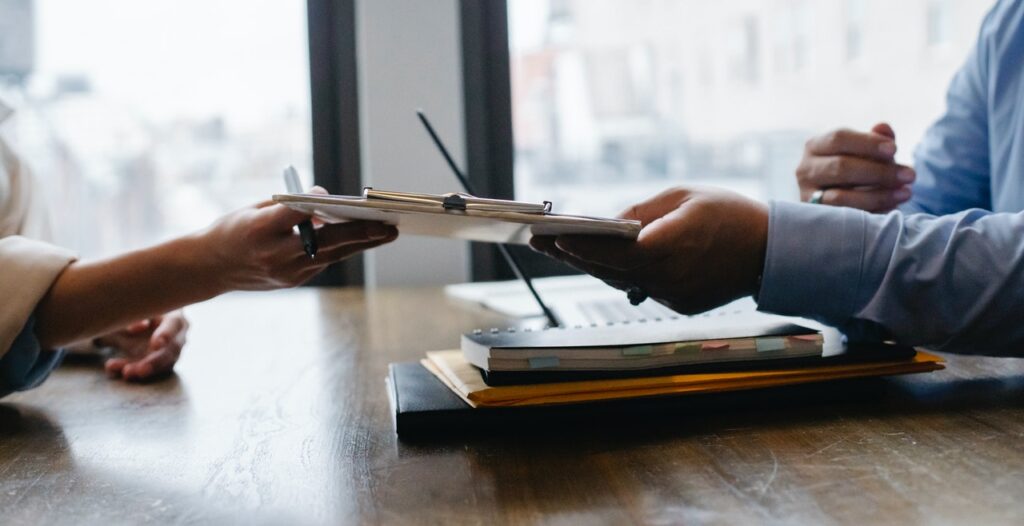 Are you a victim of a workplace injury, or do you feel you have been treated unfairly by your employer at your workplace?
Depending on your employer size, the state where your workplace is, and your occupation, you may be eligible to receive certain legal protections in the office.
Here's the list of some of the standard legal protections you may receive:
There should be no discrimination against you because of your national origin, race, skin color, gender, religion, disability, pregnancy, genetic information, or age.
The right to a harassment-free workplace.
The right to be paid for the hours you worked as well as for overtime.
The right to a safe workplace.
The right to take leave.
The right to some privacy in private matters.
However, if you are considering suing your employer, there are certain questions you should ask yourself and be ready to provide to your lawyer. Let's talk about them in detail one by one:
Do I have a legal claim?
This question is obvious. You can't simply sue your employer because you dislike him or her. On moral grounds, lawyers cannot file lawsuits just to harass an employer.
Employee-based lawsuits are made mostly because of these reasons:
Unlawful discrimination or harassment at the workplace.
Unpaid wages or benefits.
Workplace injury lawsuits.
Retaliation cases.
If your employer hasn't committed any of these unlawful acts against you, the chances of you having a case are slim to none. Consider getting in touch with an employment lawyer. You can get an initial consultation from most employment side attorneys for little to no cost.
Did you talk to someone in your workplace about it?
If you believe that your employer has harassed or discriminated against you, or he/she has not paid you properly or provided workplace safety, have you talked to someone in your workplace about it?
There are certain people in your company whom you can turn to in such cases. The HR department is one. If there is no HR department in your workplace, you can talk to a trustworthy person in a management role or even a union representative.
The majority of work-related issues can be solved internally. If there are chances of resolving the issue internally, you should first try that if you want to continue working peacefully in the same workplace.
Even if you find out in the end that the issue is non-legal, good, and responsible, employers will want to hear about the issues their employees are facing and try to resolve them.
How much harm has the employer caused?
There are many cases where employers commit legal acts against employees. However, the harm caused by the employer does not make it worthwhile to follow the lawsuit.
For instance, if you are shorted 3 hours of wages during a particular time period for which you want to sue your employer, it won't be worthwhile. All the drama involved with pursuing a lawsuit and the potential reward isn't worth the stress.
But if you have been terminated by your employer from a high-wage job after long years of good work performance and still have some good years to go before you reach your retirement with full benefits, in this case, pursuing a lawsuit is only practical. The employer has harmed you to a point where you will be unable to the same amount of money if you work for another employer.
Are you emotionally strong enough to handle the stress of a lawsuit?
Following a lawsuit against an employer who has committed a legal action against you is a complex process. The lawsuit is going to be combative as the employer is going to do every possible means to make you look inept.
Question yourself whether you are ready to handle attacks on your character, productivity, and reputation. Consider taking a few days to speak with your family to assess whether you are making the right decision by following a lawsuit.
Are you clear about what you really want out of your lawsuit?
Are you looking for a quick $5,000 to buy something? Are you aiming for a million dollars to purchase the home of your dreams? Or do you just want to be compensated for the harm caused by your employer?
There are also instances where an employee wants to justify not only himself/herself but all the co-workers. Depending on what you want, the lawsuit will be more or less stressful for you.
Are you still working for the employer you want to sue?
If yes, have you thought about the consequence of suing your employer? For one, you are going to feel miserable at work. There might not be retaliation, but you will have to battle your own thoughts constantly. Once you take legal action against your boss, you may always end up feeling as if your boss is criticizing you for suing him/her.
If you know this is something you can't deal with, then it's a better idea to quit your present job and get one somewhere else before you pursue your lawsuit. If you aren't in a position to quit, then give serious consideration to trying to find a better solution than filing a case.
Did you consult with a trustworthy attorney with expertise in employment law?
You need to consult with a trustworthy employment lawyer or reach out to someone with a government agency that takes up your type of claim. Even an HR professional might be able to offer you some free advice.
When you consult them, give them all of the facts, both good and bad, and follow their advice. It is better to choose a lawyer who specializes in an employment lawsuit. Don't fall for an attorney who is a jack of all trades.
For instance, it's a better idea to consult an oil field injury lawyer if you have been injured in an oil field to determine if you have a case.
Wrapping-Up
Suing your employer is going to bring a lot of stress upon you and your family. Make sure that you have considered all other options and tried to solve the issue internally prior to suing your employer.
Know what you want out of your lawsuit and find another job if you still decide to pursue the lawsuit. And make sure you consult an employment attorney.