Introduction
In today's digital age, YouTube is one of the most effective ways to reach target audiences and gain views and comments on videos. With over two billion users on YouTube, there is a huge potential to reach a wide range of viewers. While it may seem easy to upload a video and gain quick views, gaining lasting views takes a lot of work. This article will provide game-changing strategies to obtain views and comments on YouTube.
It will begin by discussing the importance of creating a unique and catchy title to get viewers' attention. The article will then cover developing content that fits the target audience and utilizing YouTube's features to help increase viewership. Finally, it will cover the importance of optimizing videos strategically to get the most out of YouTube.
These strategies outlined in this article are designed to help viewers and commenters get the most out of YouTube. Following the steps outlined in this article, viewers can gain lasting growth on YouTube by obtaining more views and comments.
Create A Unique Title
Having a catchy title for your YouTube videos is essential for gaining views and comments. A great title can distinguish between a successful video and one that falls flat. Here, we will discuss how to craft the perfect title for your YouTube videos and the reasons for having one.
When creating a title, it is essential to be creative and think outside the box. You want your title to have a unique twist that will draw viewers in. This could be anything from a pun to an intriguing piece of information. The title should be able to grab the viewer's attention. If you struggle to develop something, brainstorm ideas with friends or family.
Keeping your title short and to the point is also a good idea. People tend to scan titles, so having too many words can be off-putting. Aim to make the title concise while still containing the necessary keywords.
Finally, ensure that the title accurately reflects the content of the video. This is important for gaining viewers' trust and ensuring people watch the entire video. A clickbait-style title can lead to people dropping off halfway through.
To sum up, crafting an excellent title for YouTube videos is essential for gaining views and comments. You should aim to be creative while using relevant keywords and ensuring the title accurately reflects the video content. Moreover, keep the title as concise as possible while still being attention-grabbing.
Develop Content Fit For Your Target Audience
Creating content for your target audience is essential for gaining viewership and comments on YouTube. You should research popular topics and videos to understand the trending content. Consider current trends and topics, and make sure to utilize appropriate keywords. Additionally, think about topics that will be interesting to your target audience and go from there.
When creating content, think about what unique angle you can bring to the table. Whether you are creating a tutorial, a vlog, or a funny skit, look for something that will grab the attention of your target audience. Keeping up with the latest trends is essential, so ensure you are current on the relevant topics.
Don't be afraid to be creative and innovative with your content. While it is crucial to stay relevant, you can also look for original ideas to separate yourself from the crowd. This can include experimenting with different filming techniques, post-production editing, and audio effects. These creative touches will set you apart from other creators and help you gain more views.
Apart from staying current with trends, you can also look for topics with long-lasting relevance. For example, topics related to technology, lifestyle, or even health-related content can gain traction because they are evergreen topics.
When researching topics and videos, look for critical influencers who focus on the same topics as you. Establishing relationships with these influencers can help you to gain more visibility. Additionally, work on building a community around your YouTube channel. If you can create content that resonates with your viewers, they will return for more and share your content with their peers.
These are all crucial steps to develop content fit for your target audience. Keep in mind that content is vital for gaining views and comments. Research popular topics and videos and utilize appropriate keywords to increase your visibility.
Additionally, experiment with creative techniques and build relationships with influencers in your niche. By taking these steps, you can create content that resonates with your viewers and will help you to gain more views and comments on your YouTube channel.
Utilize YouTube Features
YouTube is an incredibly versatile platform that can help give your videos the edge they need to reach more viewers. It's essential to take advantage of the features it offers to get the most out of YouTube. Here are some tips for making the most out of YouTube's features:
Research Popular Topics And Videos:
Doing your research can go a long way in obtaining the views and comments you need on YouTube. Take some time to research topics and videos that are popular in your niche or industry. By understanding what types of content viewers in your target audience are interested in, you can create videos they'll be eager to watch and comment on.
Consider Current Trends And Topics:
In addition to researching popular topics and videos, it's essential to be aware of current trends and topics. Take some time to explore the trending tab on YouTube, and look for topics that you can create content around. This can help you get ahead of the competition by creating videos on topics viewers are interested in.
Look Into Analytics To Understand User Engagement:
Analytics provides a wealth of information about user engagement. You can track views, comments, likes, and other metrics with YouTube's analytics. This information can be extremely helpful in understanding which of your videos are performing well and which ones need to be improved.
Benefits Of Using YouTube Features:
The main benefit of using YouTube's features is gaining more views and comments. Additionally, you can use the data from your analytics to better understand your target audience and create content that resonates with them. Finally, you can use YouTube's features to optimize your videos for search, which can help them gain more organic views.
Optimize Videos Strategically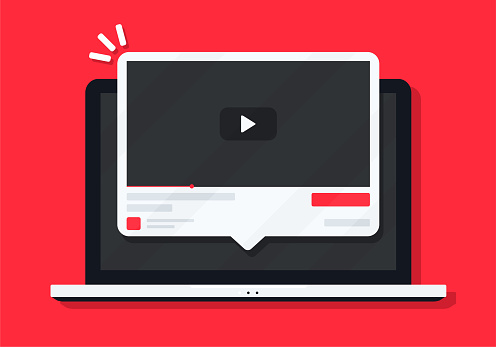 Optimizing videos strategically is vital when it comes to growing quickly on YouTube. Optimizing videos means making them searchable and visible on the platform so that your videos can be seen by those looking for them. Here are some tips on how to optimize your videos strategically.
First, using relevant and targeted keywords in your titles and descriptions is essential. This will help YouTube's algorithm recognize your videos and result in your videos appearing in search results. You should also use relevant tags to help categorize your videos by topic. Additionally, an eye-catching thumbnail image must be used to draw viewers in.
Second, you should use video length and quality to your advantage. Create short, engaging content tailored to your target audience. Quality is also important – ensure your videos are clear and easy to watch. This will help to increase your views and engagement.
Third, make sure to be consistent with your videos. Try to create content on a schedule and stick to it, as this will help to increase your YouTube visibility and engagement. Additionally, consider doing a series of videos on a specific topic, as this will help to keep your viewers interested and engaged.
Finally, cross-promote your videos on other social media platforms. This will help to increase your reach and generate more views. Encourage your viewers to like, share, and comment on your videos to help generate more engagement.
By following these tips, you can optimize your videos strategically and help increase your YouTube content's visibility. This will help generate more views and comments, which will help grow your YouTube channel quickly.
Conclusion
As you've seen, there are game-changing strategies you can use to grow quickly on YouTube and obtain views and comments. These strategies involve creating a unique title, developing content that fits your target audience, utilizing YouTube features, and optimizing videos strategically.
Following these steps can bring in more viewers and commenters and enjoy lasting growth on YouTube. With the right strategy and dedication, you can skyrocket your success on YouTube.