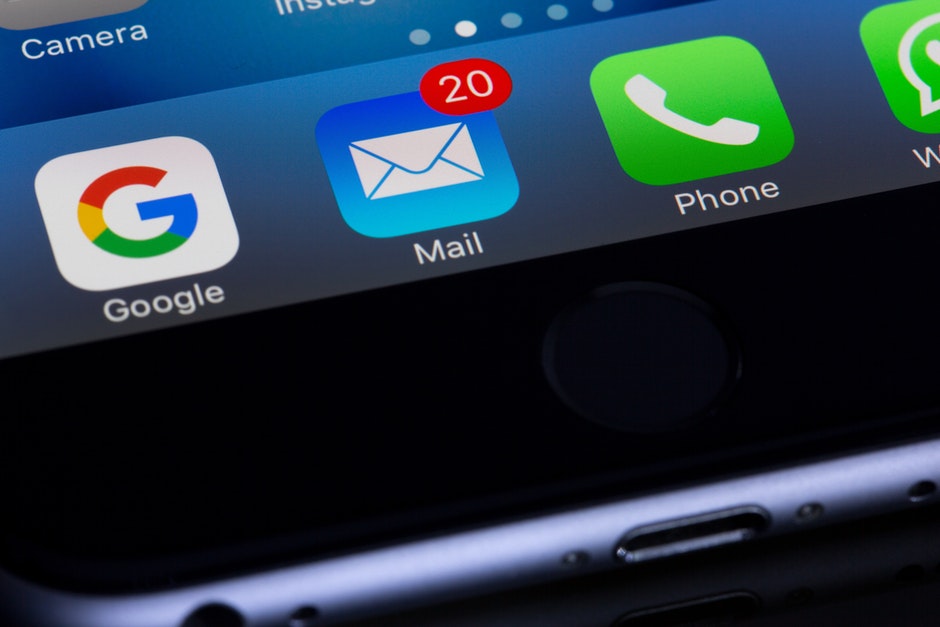 At first, you might think that email marketing is dead. You might even think that email is not used by people that often but to confirm accounts and receive messages from work.
But all of these will change once you see what email marketing can do.
In 2019, there were 293.6 billion emails send and received daily.
In every dollar spent on email marketing, you'll expect to get a return of $42, on average.
80% of SMB relies on email for customer retention.
Sending three abandoned cart emails will increase orders to 69%.
49% of customers would like to receive emails from their brand.
Now that you have seen these statistics about email marketing, you are given a clear picture of how things work. All you need is to find the right way to create engaging emails.
Here we have listed tips on how you can create an effective email marketing campaign for your small business.
MAKE SIGN-UP EASY AND SIMPLE
There is nothing quite annoying than trying to enter a lot of details when you only want to subscribe to a brand's newsletter. That's why when creating a sign-up form for your subscribers, keep it simple.
Allow them to provide their name and email address. As simple as that would be enough. You can also ask for their birthday if you are planning to provide coupons or sales for them.
When creating a sign-up form, don't let your readers click on a link to sign up, instead use an embedded sign-up form. You also need to position your sign-up box at the beginning of your website. It will help people notice it immediately.
You can also offer discounts whenever someone signs up to your newsletter or subscribe to your site.
OPTIMIZE YOUR EMAILS FOR MOBILE PHONE USERS
In 2019, there were 4.68 billion mobile phone users. And, by this year, it's expected to reach 4.78 billion. Since most people will view or open their email using their phone, you have the idea that when creating your email campaign, it must be mobile user-friendly.
Make sure that your design layout can fit any mobile device. Remember that one negative experience of a customer could affect your campaign.
There are tools you can use to help you create emails that can be adaptable to any device.
ADD VIDEOS TO YOUR MARKETING STRATEGY
One idea you can use for your small business's email campaign is to add videos to it. Videos are the most common type of media people prefer to see. It doesn't matter if it's a short or long video, people get entertained by this.
About 72% of customers prefer to watch a video of a product before purchasing an item.
Adding videos or GIFs to your email increases the click rate of it. Therefore, your campaign won't go to waste.
Here are simple tips on how you can introduce a video to your email.
Insert the word "Video" on your email's subject line. Adding the word "Video" will let people know what is in your email. In a survey conducted, marketing professionals noticed that adding the word to their subject line increased the click rate to 13%.
Embed the video. Avoid adding a link to your email, and then, asking your readers to click on it to watch a video. Instead, choose to embed the video to make it easy for your readers.
Use high-quality videos. Make sure that your videos are shoot with excellent quality.
Choose an eye-catching thumbnail. If you want to give the impression that your video is going to be something exciting, choose eye-catching thumbnails. It will make people hit the play button.
Use short videos. People's attention is short. The longer a video runs, the more that they will feel bored. Use only short meaningful videos.
INCLUDE YOUR SOCIAL MEDIA ACCOUNTS
45% of today's population are using social media daily. That's equivalent to 3.5 billion people. There are billions of people hooked up with social media. When you get yourself to it, it will also bring more exposure to your brand.
But how can you use your email to build your social media account and make your email marketing strategy effective?
Integrating your social media account to your email can let people know that you are available through other outlets. They can find ways to get in touch with your brand.
Besides adding your social media accounts to your emails, allowing social sharing will also help.
People love posting on social media, and giving them the option to share your email or parts of your email to the public will help in your business.
Adding social sharing will increase the click-through rate to 158%.
PERSONALIZE YOUR EMAIL
Nobody likes to receive emails or content that doesn't add value to them or something they are not interested in. That's why personalizing an email is recommended.
When your readers signed up to subscribe to your content, they have included their names and email addresses. For some, they even add their birthdays. You can use this information when creating a personalized email.
Check out ways in which you can personalize your email marketing strategy.
Segment your emails: Your target audiences have different interests, are from different places, gender, and age. You must consider these differences when sending out emails. Offer information that matters to them.
Use dynamic content. Dynamic content is allowing a portion of your email to be personalized based on users' past search behavior and their interest.
Use a friendly voice on your emails.
Personalize the subject line: You can add the name of the customer, location, or anything that interests them. Making your subject line personal will also increase the open rate of your email.
Celebrate with them. You can send emails reminding them of their first subscription to your newsletter. You can also send discount coupons on their birthday. Celebrating with your customers in whatever occasion will make them feel special. Therefore, they want to get more in touch with your brand.
WRAP UP
There are many ways you can create an effective email marketing strategy, but before doing so, you have to plan what you want to send to your customers. When you have planned what you'll be doing, it would be easy for you to follow the tips or ideas mentioned above. Let this 2020 be the year you grow your small business with the effort of your email