Planning to start a new business? You have a better chance of succeeding if you take your business online and invest in marketing in this digital age.
Be it content marketing, social media marketing, email marketing, or digital marketing – you will need effective strategies to grow your business.
It is estimated that at present, there are 4,208,571, 287 internet users, and 1.79 billion people shopped online in 2019.
No wonder many start-ups are investing in marketing. As per a survey that analyzed 1000 businesses, 78% of businesses stated that they are willing to invest more in digital marketing, 73% said they wish to invest more in their social media, and 57% said they want to increase their spending on email marketing.
So, here are four marketing tips every start-up can follow to kickstart your business.
Develop a content marketing strategy
Great content marketing will take your business a long way. It will answer your audience's questions, build trust, connect with your customers, and produce leads. Moreover, customers expect stellar quality, consistent content from their preferred brands.
As per a study, generating content is a top priority for 53% of marketers.
Start by picking a CMS that suits your business needs. CMS, like WordPress, is professional and easy to use. But if you don't have enough resources to invest, you can consider CMS, such as Medium, where you can share content.
Once you decide on a CMS, brainstorm ideas about the types of content and topics you would like to discuss. Make sure that your content is relevant to the different stages of your customer's journey. It will help them to move forward in the sales process. Also, include calls to action to compel prospects to take action.
Remember that consistency in brand messaging will largely determine the success of your business. So carry a unique voice and style across all distribution channels.
Plus, adopt social media marketing as it will create brand exposure. Test several platforms and see which channel suits best with different types of content. And make an effort to be active and communicate with your target audience.
Start a referral program.
Starting a referral program is a great way to develop a considerable following fast. It will let your customers promote your product for you. Referral marketing works because 92% of people say they trust personal recommendations more than any other form of marketing.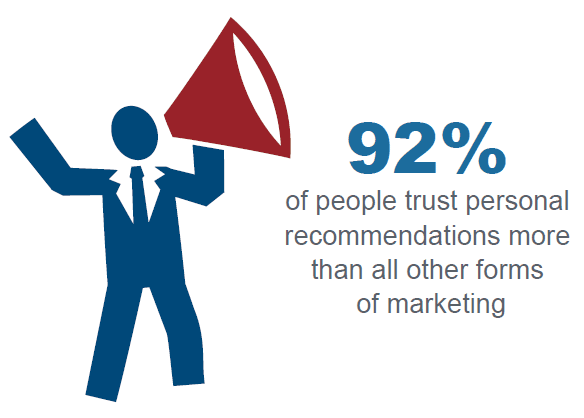 To launch a successful referral marketing program, you should target the right audience, build the trust factor, make sure that your program is nothing complicated, lest it fails to connect with the masses, and expand your reach using social media platforms.
You can also consider hiring influencers who's following is close to your target market. The right influencers can fetch the needed referral traffic and sales to boost your start-up.
Moreover, invest in the right tools. Tools like Ambassador will help you to manage all the harrowing details of your referral program.
Undoubtedly, referral marketing is a great way to build an interest in the products or services you have to offer.
Run contests and giveaways
Several start-ups overlook contests as a source of revenue for their website. But running regular contests can be a great idea to surge your revenue per user. But first, carefully choose which platform you will use.
Many businesses find that hosting contests and giveaways are great ways to grow email lists. When the contest ends, you can still continue marketing to the people on your email list.
Here's how Running Warehouse conducted their Freebie Friday Giveaway. The company occasionally runs Freebie Fridays giveaways where they give away new or popular runners' shoes to winners on their social media pages.
For this particular giveaway, the prize was the New Balance Fuelcell Rebel running shoes.
They listed all the benefits and features of the prize, thus enticing people to:
Like their post
Follow them on their social media page
And tag friends to participate and get a chance to win the professional runners' shoes.
Use the right onboarding tool.
As per stats, 69% of employees have more chances to stay with your company for three years after they experience great onboarding. And Digitate reports have it that employees who had undergone a negative onboarding experience are twice as likely to hunt for other job opportunities in the future.
As you can see, onboarding is a crucial step for your business. It teaches new employees about their roles, allows them to be productive quickly, and reduces new employee anxiety.
To conduct a successful employee onboarding, use an effective tool like Whatfix. This is not only a simple and intuitive platform, but it lends personalization to your Workday solution. You can use this tool to transform beginners into engaged users through in-app onboarding and ongoing support.
The tool can also help to shorten the learning curve via microlearning that integrates with your LMS. You can come up with simple, goal-based training plans without the need to practice coding. And since it can provide in-app help to users, you can give users access to relevant information whenever they need it.
While using the right onboarding tool will help you, you should also have a plan, commit, and utilize a checklist. Plus, help your new employees understand your company's culture and create a network of mentors from your team. Your new employee can have supporters who will provide informal counsel.
Wrapping-Up
As a start-up, it is not easy to find success with the tough competition out there. But strategically planning every move will help you to grow your business.
Start by developing an effective content marketing strategy as every business needs it. A referral program will also help to generate leads, create brand awareness, and generate sales.
Also, run contests and giveaways and implement the right onboarding tool as it will determine whether your top talents stay in your company or leave after a few years.
These four useful tips, if followed, can help kickstart your start-up and gain success.