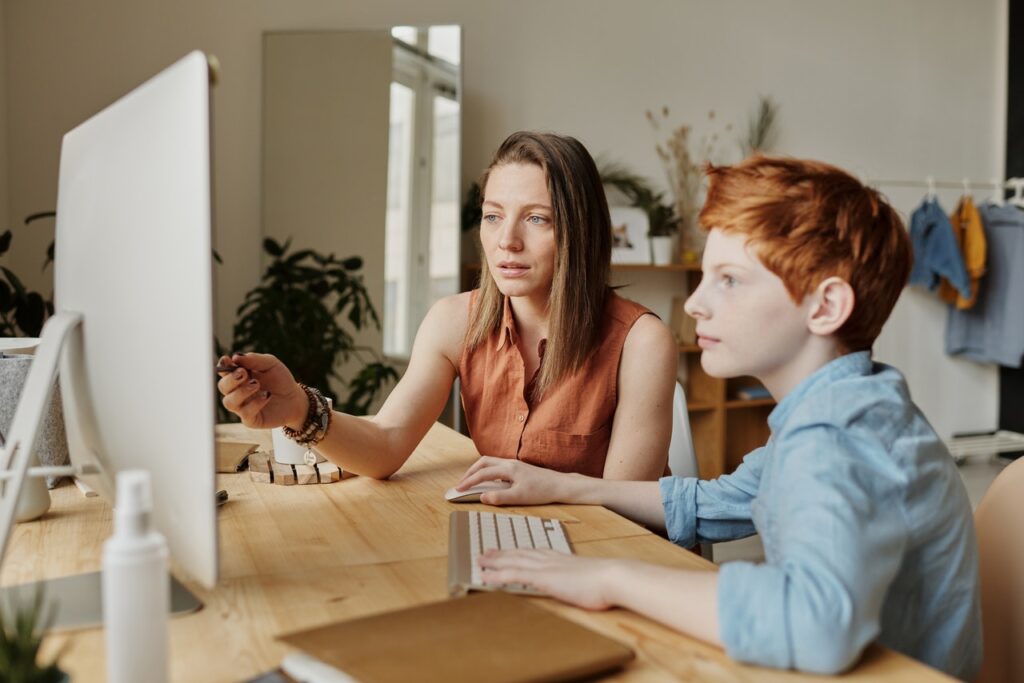 E-Learning means education conveyed via electronic means.
This year, with the hit of COVID-19, when all the educational institutions shut down until further notice, e-learning has come into the limelight.
E-learning is so ubiquitous and vast, which makes it difficult to articulate a concise outline that genuinely does the word justice.
With the shift from notebooks to iPad, and from classroom to virtual learning sometimes seems daunting more than a boon. However, institutes, teachers and students are accepting it and getting acclimatized to this new learning pattern.
Today, not only educational institutes but workplaces are also getting benefits from e-learning. And no wonder that which e-learning industry only had $55 billion in 2015 is now expected to hit $200 billion by 2023.
So, what exactly is the spur created by e-learning and its aspects?
First, let's have a brief on what e-learning is?
E-learning is just a learning system, which gets conducted by electronic devices such as apps, links, websites and a pre-recorded version of the class. E-learning is synonymous with virtual knowledge. Most importantly, unlike the traditional way of teaching, e-learning uses computers and the internet & have been incorporated now in pre-schools, higher schools and colleges due to the pandemic.
What if the purpose of e-learning?
The whole idea of e-learning is to empower learners with degrees and certificates, even without being physically present in a classroom or the examination hall.
As per Psychologists, audio-visual teaching method helps in maintaining a disciplined learning environment and encourages better teacher-students engagements. It is not just helpful for primary classes but also helps to higher grades, including researchers and scholars. As an example, if any student is looking for paper help, they can find numerous options on the internet to choose from to sync with advanced apprentices.
E-learning is versatile and has different types. A few are listed below:
Mixed e-learning: It is a blend of direct physical communication and online learning.
Entirely online: Without any kind of direct contact, it is online learning without having any vis-a-vis communication.
Self-study: Without any 3rd party involvement, either it can be through online or notebooks.
Synchronous: It happens through video-conferencing
Asynchronous pass information using different modes such as emails, forum, wikis etc.
Web-based learning
Audio-visual learning
CD, ROM learning
How is e-learning beneficial for students?
E-learning gives individual support to each learner and an ability to access the knowledge from all over the world with any economic constraints, geographical boundaries or physical disabilities. This modern learning module fetches a refreshed version of knowledge accessible and shared with people from different boroughs.
Here we are sharing the advantages of eLearning and online training programs all below for your convenience.
Flexible and convenient: It is a well-known fact that this is the most significant advantage of e-learning, even in a corporate training environment. Anyone can easily access the study material using a desktop, laptop tablet of phone devices with the help of the internet. It also means that everyone does not require to learn at the same time at the same pace. It allows students to learn whenever they have time, and according to their learning capability and focus is maximized for retention. Unlike traditional methods of learning which goes through the whole lengthy and frustrating process of enquiry, filling up the forms and waiting for results, it gives the flexibility to complete the course at any time without a strict time-limit.
Access the same lecture multiple times: For some of the students, it may be difficult to understand and cope with the lecture at once. In the traditional way of teaching, it is difficult to repeat the same course material over again and again. Taking the same lecture until students cannot understand them makes it an attractive deal for students. It gives accessibility to go back and revise the curriculum again before any test or exam.
Budget-friendly: Might be when you are thinking of enrolling yourself with any digital learning programme, you may not have gone through the cost-effective thinking. Because the cost is the first thing which comes in our mind while thinking about online learning, Depending on the course and complexity, e-Learning course can be quite costly. However, it also saves in different terms, and you can cut out the cost in several other manners such as travel cost, accommodation cost, catering cost, physical training materials requirements and saves your time. Even it reduced the cost of extra coaching and trainers, which is a considerable saving. You can concentrate on your learning while sitting in your own home comfortably. One online training program has the ability to reach far more learners than a classroom workshop.
Easily measurable results: With online training programs, evaluating the data has become an easy task—all it needs to pull out the data and be measured effectively. All relevant information such as assessment grades, course completion rates, results can gather directly from the Learning Management System (LMS).
Self-driven: With e-learning programmes, there are very rare chances that everyone has the same level of knowledge, skill or experience. Some may be a quick learner, and a few may need more time than others to be familiar with certain parts of learnings. Online learning allows students to learn at their own pace & according to their own learning needs.
Support from experts: Although everything can be delivered digitally, at some point in time may students need some facilitation and expert support. One of the benefits of online training is that while learning on your own and at your own pace, you have access to subject matter experts. It enables you to put questions, doubts and to attend webinars. You can have live access, personalized guidelines and features to record live tutorials and classes for better understanding.
Different learning styles: As not everyone can learn at the same pace, few might gain more knowledge through videos, others might prefer written notes; some may need realistic practising to grasp new skills. It is one of the greatest eLearning benefits that it enables a world of content formats at your fingertips. Videos, online tutorials, infographics, notes and available contents on online, make e-learning engaging for all. Quizzes, assessments and case studies keep learners engaged according to their level of interest. Also, you can avail the benefit of eLearning to get the tailored attention of a subject without being pressurized by the pressure of fitting in with the crowd.
Administration and records: It is also one of the remarkable benefits of web-based training, mostly for business. Having a course usually means hours of hair-grasping administrative work. It needs someone to keep everything arranged and allocated to every learner effectively and tracked, such as who is registering, who has completed and who is still going on!!!! Online programs permit all learners to register themself using the online LMS portal, without using a paper, pen or any other stationery. Even admin staff can go online and fetch the data to the record updated.
Focus on the new digital era: Today, when most of the people, including adults and kids, spend much of their time on phones, computers or any other technology. eLearning is a technology-based programme, through which everyone is comfortably aligned now. It not only makes them tech-savvy but makes them future-ready too.
Recognition and feedback: With interactive components like quizzes and branching scenarios, it allows access to immediate feedback and results. Suppose, if you are enrolled with any online learning and have submitted any assessment, unlike the traditional method of evaluating, it gets examined simultaneously and shares the result-you do not need to wait for weeks to know. It helps learners to gauge how well they are doing in what, and in which sections of learning material they need to work hard and have to revise. In addition, certificates, badges give students a sense of recognition and motivate them to learn.
Wrapping Up
The e-learning method complements the necessities of the current era; wherein everyone in the race against time to fetch their share of affluence. This all-inclusive set of advantages, eLearning is being accepted and apprehended widely amongst scholars all around the world.
However, undoubtedly it also has some limitations, as people who are from a hard background and do not have the accessibility of technology cannot avail the benefits. Still, it has possibilities to fill the gap between tech access and low-income communities to disseminate the predicament of the economic divide.