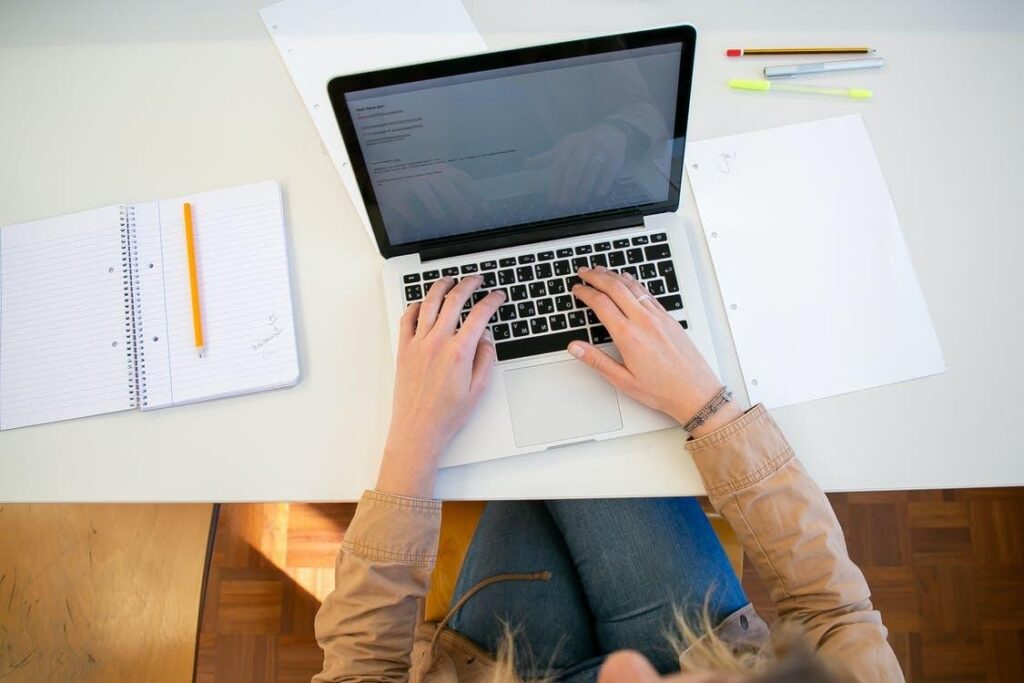 When we talk about English assignments, we usually refer to book reviews, essays, research papers, etc. In order to make the write-up interesting, one has to go through a lot of resources and gather updated facts and figures.
Unfortunately, most students struggle with English assignments and seek help as they are not proficient in acquiring updated information. If you are one of those students, you should go through the following resources.
University Libraries, Blog Posts and Websites
The best place to start searching for research topics or essays is university libraries. You'll get topics related to technology, literature, history, arts, film and media, humanities or economics. Moreover, you would also get to check out the trending topics and what students around the world are currently focusing on. In this regard, you should go through the University of Chicago libraries, Columbia University, University of Pennsylvania, etc.
You must go through the numerous blog posts and websites if you want to know about the latest topics. For example, you are writing an essay on COVID-19. For this, you should pore through the official websites of the WHO or the official websites of the government. Similarly, if you are writing an assignment based on literature, you can visit LitHub, BookRiot, Electric Literature, The Rumpus, etc.
Google Scholar
You can go through millions of published documents, like e-books, journals in Google Scholar. You can even get to see detailed dissections of novels, books or peer-reviewed articles on a number of topics. You can easily capitulate on those facts and craft a 100% original paper. You can even optimize the date of publication from the settings and choose papers from a particular period.
And you can also get your citations done easily, by copy pasting the references under each source. For each specific resource, you get citations in MLA, APA, Chicago, Harvard and Vancouver. All you have to do is click on the '""' sign. You can also sort the resources by relevance and include patents in your search results. For example, you are writing a paper on Hamlet; you get a wide array of results like:
Hamlet and his problems
Shakespeare, Machiavelli, and Montaigne: Power and Subjectivity from Richard II to hamlet
The list goes on. Hence, you get to know how the literature impacts society or how people, society, lifestyle or a period is depicted in the books.
Repositories of Academic Service Providers
You can go through the sample sections of the educational service providers. You will get to see a huge section of research papers, essays, book reviews prepared by assignment experts. You can take ideas from those academic papers and utilize them in your assignments. Some of the most notable academic solution providers are Allessaywriter.com, Allassignmenthelp.com, etc.
Most of the websites offer free access to their samples section. If you need to read any paper, all you have to do is send the websites an email, and they will forward the required paper to your account. Interestingly, if you get stuck with your assignment writing, you can ask the experts for academic assistance as well.
Social Media Sites
Over 3.6 billion people use social media sites. These include Facebook, Instagram, and Twitter. People not only use them for sending texts or posing pictures, but also for sharing current news. With social media learning gaining importance, you can easily exchange important resources, send important links of e-books or blog posts and much more.
In addition to this, YouTube has become an indispensable medium, as well. There is hardly any topic that you cannot find on YouTube. The content creators, in a bid to stand out from the rest, try to present authentic facts as soon as any events take place. Thus, you can go through various YouTube channels to get real-time updates.
Newspapers and Magazines
If you read newspapers daily, not only would get to see interesting write-ups, but also gather ideas. You can also enrich your English writing prowess by scouring through the write-up of the esteemed columnists. Similarly, you can also purchase monthly magazines or apply for a subscription. The more you read, the more the chances you have for enhancing your knowledge.
Some of the best news outlets include BBC News, Channel 4 News, Sky News, HuffPost and Al Jazeera. You will be amazed to see the lengths the reporters go in order to unearth the truth. You can take inspiration from them and apply it in your own investigation. This way, you will be able to discern crucial facts that you seem fit for your assignment.
If you find it difficult to gather information from the above resources, you can try two other channels.
Study Group, Online Forums
Academic groups are an interesting source for clarifying doubts and getting to know about significant resources. Today, you have online forums, Facebook education groups and even Whatsapp groups, where you can exchange information. Around 74% of college students are on Facebook. Hence, there will always be someone to answer your questions.
Academic Service Providers
When your grades are at stake, you must not hesitate in seeking the help of the professional experts. Most of the experts are highly qualified and are graduates from reputed universities around the world. As you can imagine, they are highly experienced and have in-depth knowledge of their respective domain. So, you can bestow your faith in the writers.
Once you collect the resources, do not forget to cite them in your paper. Citations make an academic paper legitimate. Thus, whenever you justify your statements or validate your arguments, cite the sources in the content. And finally, you make a list of the references and put it together under the References or Bibliography section.