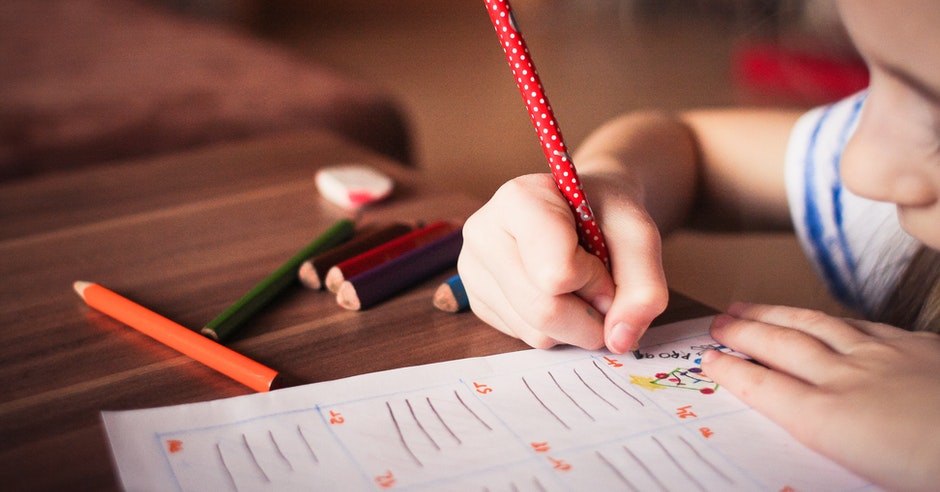 While there's no guaranteed recipe, successful, happy people tend to have one thing in common: a lifelong love of learning. These people have used their skills and knowledge to reach a multitude of personal goals over time. They continue to take opportunities to learn more and more, to gain further skills and deepen knowledge, both in their careers and in their spare time. They have aspirations and are able to set themselves on the right path to achieving their goals, no matter what they set their sights on.
And, unsurprisingly, people who seek out opportunities to learn throughout their lives are often rewarded with great careers, a richer understanding of the world, and more positive relationships. Often these people also enjoy a good quality of life, with more comfortable homes, a good diet and better quality possessions. They will also likely be freer of financial worries. All these rewards are the very things we hope our children will enjoy.
So, how can we help our children onto the right path to a fulfilling and richly rewarding life? How can we fill their childhood with the kind of activities that will help them grow and develop into people that can call themselves lifelong learners?
Children are born with an innate curiosity. Exploration and experimentation comes naturally to them. Even the youngest babies are demonstrating this as they explore the different textures, sounds and sights from their first play mat.
Here are simple but powerful ways to support your child's love for learning:
1. Inspire a Love of Reading
Did you know that being lost in a great story works wonders for your child's ability to understand and work well with others? That incredible feeling of being completely transported to another time and place where a reader actually feels the emotions of the story's characters is actually building an important life skill. This kind of reading experience helps develop your child's empathy.
The key to inspiring a love of reading is to start as soon as possible, and to make it as much fun as possible.
Babies can also enjoy books. There are some fantastic books available for this age, often with bold black and white images designed to help a newborn's developing eyesight. There are also plenty of soft books with pages to grab and different textures to explore.
What matters most of all, though, is that you and your baby enjoy this time cuddled up together with a book. This makes reading a positive experience from the very beginning.
After this, your baby will be able to increasingly access the big, wide world through countless picture books. Simple, repetitive, rhythmic and rhyming texts will enrich vocabulary before your baby has even spoken his or her first word.
Continue to enjoy reading as often as possible with your toddler, preschooler and child. Make this a habit even as they go to nursery school with reading activities and as they move up the academic ladder. It doesn't matter if they want to read the same story for the 100th time; it just shows that they are already delighted in reading. However, help them find new favorites too with visits to the library or bookstore, and to rhyme-time and story-time groups.
Once your child starts learning to read for themselves, continue to read aloud to them for as long as they continue to enjoy it. And, of course, encourage them to read for themselves as much as possible.
2. Model a Love of Learning Yourself
You are your child's greatest role model. There's no doubt that a child is more likely to develop a love of learning if they see their parents continue to enjoy learning themselves.
Being an inspiration to your child gives you the greatest excuse to enjoy reading on a wide range of subjects, to take up a new hobby or class, or to take another qualification. Let your child see you enjoy learning for learning's sake, as much as any other rewards it may bring. After all, there is joy to be found in the process of learning, as well as in meeting goals.
3. Provide Endless Encouragement
Whenever your child decides to learn something new, encourage them all you can. Whether it's their attempts to take their first steps, to ride their bike unaided or to master the violin. Your child will thrive on the attention and support you give when they're learning something difficult, especially if their first efforts don't go as they imagined. By believing in them, they will begin to learn to believe in their own ability to overcome obstacles. This will give them one of the most important tools for success: self-confidence.
Applaud attempts at creativity too. Creative success is something that can be hard to measure, but creativity and imagination are vital skills in all walks of life, no matter what career path your child ends up choosing. So, encourage your child's efforts to get creative with crayons, paints, Legos, musical instruments, etc all you can, no matter how 'good' you feel the finished results are.
4. Learn and Explore Together
Try to match your bonding activities at home with your child's school topics or personal interests if possible. But throw in some curveballs sometimes too – you never know what might ignite a new interest for your child. Try not to be disheartened if your child isn't as interested in a topic, event or activity as you are; after all, we're all individuals. Let them choose some of your outings too and try to maintain a sense of fun wherever you are.
Learners for Life
The important role of the parent is to foster, feed and nurture their little one's curiosity and capacity to learn. Parents who inspire and instill a love of learning in their children are giving them the most wonderful gift.