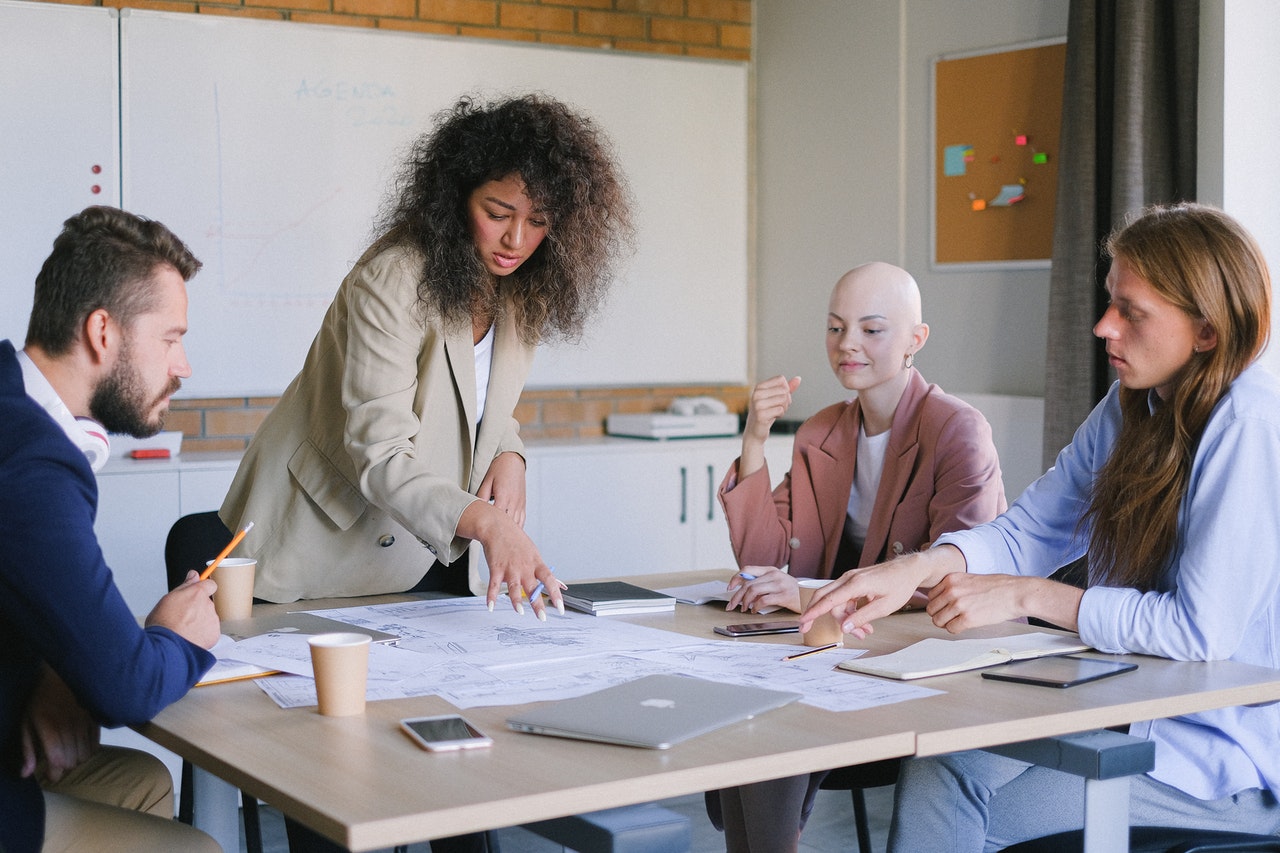 Google recently announced its plan to stop selling web ads based on individual users' browsing habits. Habits that, for the past twenty years, have been tracked through the use of third-party cookies. Google will also be banning these cookies on its Chrome browser and ad networks. This plan, justified in part by Google to increase user privacy, will bring about some major changes in the advertising world, both for consumers and publishers alike.
Advertisers and publishers have relied heavily on third-party sourced personalized data for gaining impressions—valuable assets in programmatic advertising. This data is also used to determine where to host and target personalized ads. New connection-based approaches—including unique identifier solutions—and ones that bolster existing resources will be necessary to navigate a third-party cookie-less future.
Even with the writing on the wall, as with most large-scale change, there will be both benefits and drawbacks. What are the benefits, if any, of a third-party cookie-less world for publishers and consumers? This question may be difficult to answer fully before more substantial changes occur, but changes are already afoot that benefit publishers and consumers alike.
Publishers Benefit From Greater Transparency and Deeper Connections
One of the benefits this change is fostering is the motivation publishers are finding to optimize their resources. They are also discovering new approaches to building growth.
1. New Growth Opportunities
Publishers are currently planning and, in many cases acting on the following initiatives to optimize their websites and data tracking capabilities:
Increase authenticated and addressable visitors.
Advance behavioral and contextual data collection
Enhance insights capabilities
It will be equally crucial for publishers to ensure that any new solutions are privacy-compliant, optimize their resources, and successfully drive revenue.
2. Stronger Customer Connections With First-Party Cookies
First-party cookies that anonymously track primary data about your own website's visitors and that you have ownership of are not included in Google's deprecation plans. Optimizing this data will be increasingly necessary and provide additional revenue streams as advertisers come calling. Publishers can also introduce or increase first-party data via log-in or subscriber services.
Google has confirmed they will deepen their support of partners with direct first-party customer relationships on their platforms.
3. Robust Partnerships With Brands and Advertisers
If brands and advertisers can't reach audiences through data from third-party cookies, a direct relationship with publishers will provide them with these opportunities. Advertisers will seek those publishers who have robust first-party cookie data and deep customer connections. They will also demand that their publisher partners' sites closely match their brand and target audience.
Working with a platformed partner that covers the entire supply to demand spectrum will help advertisers and publishers weather the impacts of third-party cookie loss.
4. Programmatic Advertising
Programmatic advertising has steadily grown into the primary method by which marketers trade digital advertising. Transparency, greater targeted reach, measurable conversion data, and data-driven results make this ad management system beneficial to both publishers and advertisers.
Header bidding is an advanced programmatic technique wherein publishers offer inventory to multiple ad exchanges simultaneously before making calls to their ad servers. Multiple bids equal increased competition, equals increased cost per mile (CPM). This performance measure looks at an ad's earned revenue per 1000 ad impressions. Ensuring you're using the optimal programmatic header bidding solution for selling your ad inventory is key to reaping its benefits.
5. Optimized Websites
Optimizing your website will help build consumer confidence and prove your industry authority. By focusing resources on the following areas, your website will rank higher in Google searches, boosting brand awareness and customer loyalty:
Secure quality backlinks to your content
Utilize search engine optimization (SEO) tools.
Create unique and accurate content that adds value to your site visitors.
Optimize your website for use on all mobile devices by using responsive technologies and other tools.
6. Unique Identifier Solutions
Unique ID solutions enable privacy-compliant user IDs to power data-driven advertising. As user-level data has proven to be such a backbone to successful campaign performance, data-driven solutions such as user IDs will generate higher yields for both publishers and advertisers.
7. Updated Data-Management Platforms
To optimize their first-party data, some companies have replaced their outdated data-management platforms (DMPs). These new DMPs can identify fleeting visits from readers who arrive from a specific content piece. Even better, they don't rely on third-party cookies.
Consumers Benefit from Increased Online Privacy and Fewer Ads
Consumers stand to benefit from Google's privacy-strengthening plan while they browse through Chrome. The inevitable decrease in personalized ads will be welcome for those consumers who find targeted ads annoying and invasions of privacy.
1. Improved User Privacy
Google's plan to move, store, and process all user data through the Chrome browser means that data stays on the user's device and is privacy compliant. The ban on third-party cookies will give online users more control over the data they share with online companies.
Consumers will be better able to manage and understand which companies capture their behavioral data since they must give explicit consent for it to be collected.
2. Fewer Targeted Ads
Without third-party cookies, consumers will be able to more easily opt-out of personalized ads without impacting their user experience. Consumers who respond positively to a personalized web experience will be able to continue to view them, although there will likely be far fewer, at least until marketers perfect alternative ways of targeting them while also being privacy-compliant.
With the corresponding push by publishers and advertisers to connect directly with consumers through more controlled and protected channels, the eventual outcome stands to benefit users and publishers alike.
While there is a great deal of uncertainty in the industry, stakeholders can adopt several effective methods to navigate a cookie-less future. Fortunately, rather than simply turning off third-party cookies on Chrome, Google has proposed a replacement that maintains an ad-supported web and protects user privacy. Google is calling this replacement Project Sandbox.
When one door closes, another opens, and if publishers have more control over their data, it will ultimately bring benefits to the entire industry.