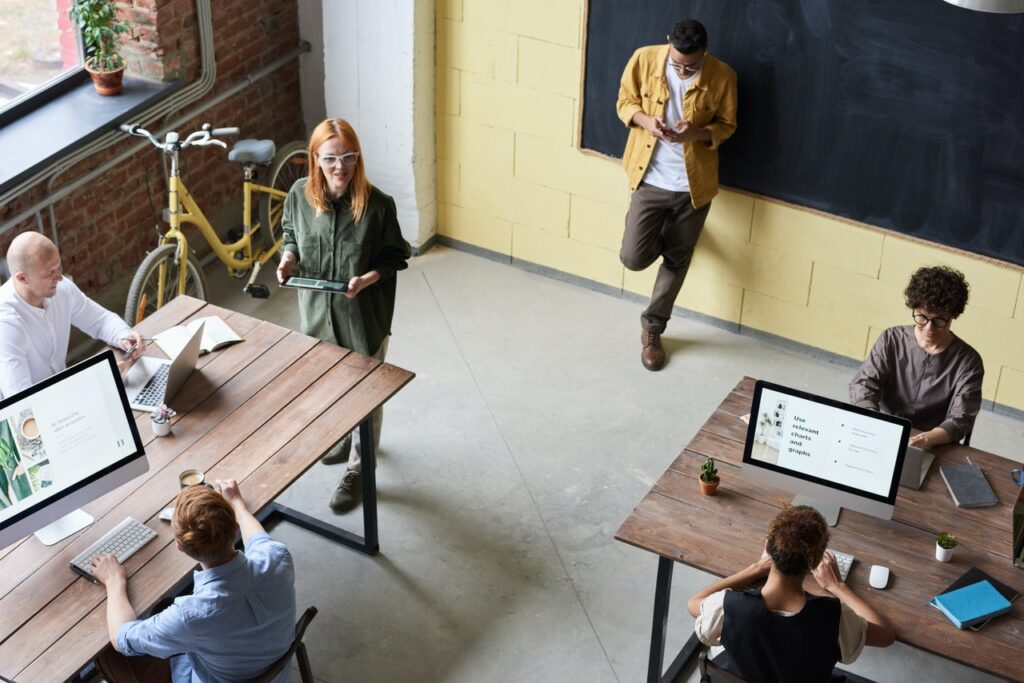 Running a business is a different thing and scaling a business is a COMPLETELY different task. When you extend your commercial reach to a new location or a new place in the same city, things start from The Starting. A lot of money is invested in arranging infrastructure, new staff, new network and everything.
It is natural to feel anxious about the cost of the whole scaling task, and you want cost-effective ideas to make things possible in less money. Also, the time and usefulness of efforts are essential.
Here are some practical ideas that can be used for every type of business.
Be sure about your scaling plan
You play safest when you are determined to do something. A confused mind can never make good, clear and confident decisions. Do not start to scale until you are not clear about it. Make your mind for the significant change
Understand all the effects of scaling
Think of the challenges that crossway
Talk to the people to gain confidence
The mental strength of a business person is an essential element to run a business. Various situations keep coming, but they all become manageable with one strong mind.
Go to the deepest depth of market research
You know your business very well, the need is to know the new market place that will soon be the battlefield for your business due to competition. Many businesses fail after scaling because they fail to understand the new area, and the competitors easily dominate.
You need to know the new competitors
Scrutinize your chances of survival and success
Understand the needs of the local people
Study the cultural requirements and difference
Find out the popular spots where you can buy an office
From the market, it does not mean the actual market only. It means everything related to the new location. From the competitors to the area of your new office, everything is essential. It is a complete study of every related aspect that can remove uncertainty.
Make sure your current business remains unaffected
You cannot lose the old for the new. It is great to scale and grow to a new height but do not forget, and it became possible due to your business's current standard.
Do not such too much funds from your current business budget. It can cause daily operations to get slower, and a business loss may happen.
You are busy with the scaling but do not leave things entirely on someone else. Keep taking a look into the business activities. If not daily, make it a weekly task.
Do not consume all your resources to establish the business to the new place. It is never wise to ruin the existing stability for further growth opportunity.
The existing business should not be compromised for the scaling task. Decide your pace of scaling, adjust it with the existing situation and then move for the next step.
Figure Out Expansion Costs
It is imperative to know the costs beforehand because that helps make accurate estimations about the need for money. Money is the prime element for any kind of business activity.
You can make advance plans from where you will arrange the funds.
Cost estimation takes the scaling in the right direction
You get to know the market you will deal after scaling
Expansion costs help understand the success chances on scaling aspect
In most of the scaling plans, borrowing money becomes an ultimate requirement. And when it is about arranging funds for a work as big as scaling, for sure, you cannot be as fast as taking quick personal loans in Ireland. You need to work on the related statistics, and that can bear no flaw or mistake.
Take the help of technology
We know technology makes everything easy, why not use if to make your scaling task easier and more predictable. Day after day, we are moving towards innovations that do little as well as big magic for us in daily life.
Technology automates procedures and small daily tasks. The IOT, internet-of-things, is taking the standard to the next level.
You can make strong networks in the new area. For example – connect with the peers of the new location through a relatable webinar.
Client-relationship management becomes easy with the help of communication technology. You get to know better what the clients want.
The present-day world cannot manage to move a bit without technology. We are so addicted to it so much that this planet is a synonym for tech humans. Something that can solve so many of our purposes should be the companion while you scale your business.
The above suggestions are practice because they relate to all types of businesses and apply without failure. The need is to apply them wisely only after proper planning. Above all, the above points are helpful for the start-businesses because no single thing suggests you to spend more. A business with budgetary limits to a giant brand; for all, the above ideas are relatable and worth to try.