While visiting a city for the first time, it's only natural to go in with high expectations. The culture, the people, the food! To make the most of your trip, it's important to know the best locations in the city beforehand. Everyone knows of the trademarked locations such as the Royal Botanic Gardens and the Eureka Skydeck, but the actual excitement lays in the undiscovered places. For example, it could be as simple as cafes on Glenferrie rd in Hawthorn or a market lane in Queen Victoria lane, your trip's excitement depends on your levels of discovery.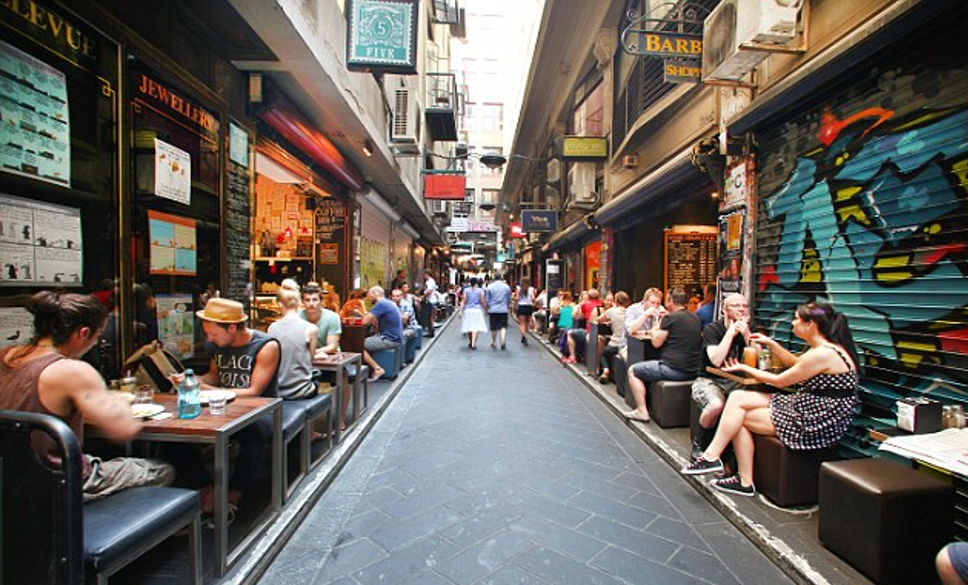 While speaking of the hidden gems of the city, the research might take a while. Depending on what you're hoping to receive from the places you visit, your list of locations might wary. However, that's exactly why we put together a list filled with a wide spectrum of locations to ensure that you're able to make the most out of your trip.
While speaking of the art and culture available in the city of Melbourne, you can go anywhere from museums and art galleries to cafes and art centers. However, have you ever heard of an entire lane being dedicated to art? The Hozier lane in Victoria is a bluestone laneway dedicated to urban street art. While taking a simple stroll down the lane, you'll find yourself lost in different colours and characters that will leave you overwhelmed. You can click a few pictures, or even walk into a cafe or bar on the street to completely gather the essence of the road.
Known for its coffee culture globally, Australia holds a wide number of cafes filled with ethnicity and modernity all at once. So if you find yourself looking for some of the best coffee places in Melbourne, it isn't really that difficult of a task. However, to find one that gives you the experience of a lifetime is a completely different thing altogether. Shanklin Cafe is a cafe set in Hawthorn and is capable of giving you a memory for an entire lifetime. With modern cuisine and authentic coffee blends from all over the world, you'll be able to witness the essence of Australia with a single bite.
Even though food and culture is an important part of your trip, there's a lot more to your trip than meals. To make the most out of your trip, you can visit locations that hold historical importance, too. For example, the Shrine of Remembrance set in Melbourne, Victoria, is a memorial dedicated to the veterans of World War 1. Besides the importance it holds for the historical event, it also holds a magnificent view of the entire skyline of the city of Melbourne. For a memory that you can hold on to for the rest of your life, the Shrine of Remembrance might be your best option.
For a more silent visit during your time in Melbourne, you can choose to visit the state library of Victoria. As one of the oldest libraries in all of Australia and one of the first free libraries in the world, you will find yourself walking in with a lot of high expectations. However, your expectations will easily be met as soon as you set foot into the structure. With the option of opting for tours, exhibitions and, events, your visit to the state library can turn out to be much more than what you expect it to be.
As a tourist city, Melbourne has several sweet spots spread over the town. Be it a popular location or an undiscovered spot, you can only have fun if you enjoy every step of the way!