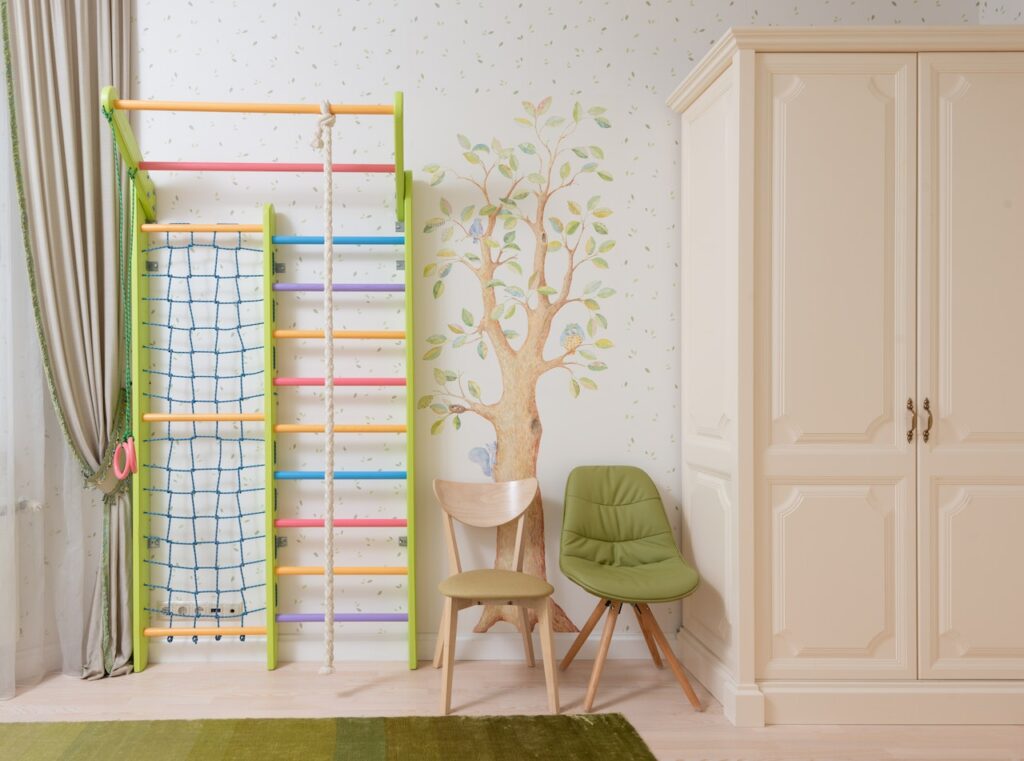 Children spend a lot of time playing, learning, and growing in their bedrooms and using it as a place to sleep. The correct bedroom furniture is crucial to parents' efforts to provide a space where their kids can flourish. Appropriate furniture improves the room's appearance and is essential to the occupants' well-being, productivity, and growth.
In this blog, we'll discuss the essential pieces of furniture that any kid would need in their bedroom, like a bed, some storage, a desk, some chairs, and a space for playing. We'll also go into detail about the value of a small child's bedroom furniture and how it adds to a child's general well-being. By the time you finish reading this blog, you will have a better idea of how to furnish your child's room in a way that can foster their growth and development.
Here is some must-have child bedroom furniture you need to make your child cherry!
Bed
In a child's bedroom, a cosy bed is the most crucial piece of furniture. After an exhausting day of activity, it offers a space for the child to sleep, rest, and relax. It is crucial to consider size, style, and durability when selecting a bed for a child's room. Typically, the best size bed for a child's room is a twin or full-sized one. Strong, well-constructed small child bedroom furniture is also essential to guarantee the child's safety and comfort.
Storage
Children own a lot of things, including clothing, toys, and books. To keep things
organised and easy to find, a child's bedroom must have lots of storage space.
Dressers, shelving, and toy chests are a few storage alternatives for modern furniture
ideas for the bedroom of a child. It is also beneficial to have cupboards that kids can readily access, with low shelves, toy boxes and study table.
Study Table
If you are looking for design ideas for a bedroom with a study table, then you are on the right path. As a child gets older and starts to take on more homework and studying, a study table is a crucial addition to their bedroom. A study table offers a dedicated area for the youngster to do their work and can aid in encouraging effective study techniques. It's crucial to select a study table that is the right size for the child's age and height when constructing a bedroom with one. To keep school supplies organised, adding storage options into the table design, such as drawers or cubbies, is also beneficial.
Seating
Seating is crucial in a child's room for functional and aesthetic reasons. A cosy reading corner can be created with a comfortable chair or bean bag, and a desk chair can be utilised for studying or playing games at a desk. It's crucial to pick cosy, supportive seating and the right size for the child when selecting a child bedroom furniture design.
Play Area
Kids need room to play and be active even in their own bedrooms. Making a designated play area inside the room can encourage creative play and exercise. Depending on the child's age and interests, this can contain a climbing wall, a mini-trampoline, or a play tent. It's crucial to pick secure and suitable playthings for the child's age and stage of development.
In general, it's crucial to consider the child's needs and interests when designing a child's bedroom and to include child bedroom furniture and design components that encourage comfort, organisation, and creativity.
Conclusion
In conclusion, selecting the appropriate bedroom furniture is essential for a child's comfort, organisation, and general growth. Important furniture that can support a child's environmental development includes a cosy bed, lots of storage, a study table, a sitting, and a play area. It is crucial to take your child's age, interests and needs into account while selecting furniture for their room. By doing this, parents may design an environment that encourages their child's growth and development while also looking lovely. We hope that this blog has given you some helpful tips and ideas for designing the ideal bedroom for your child.