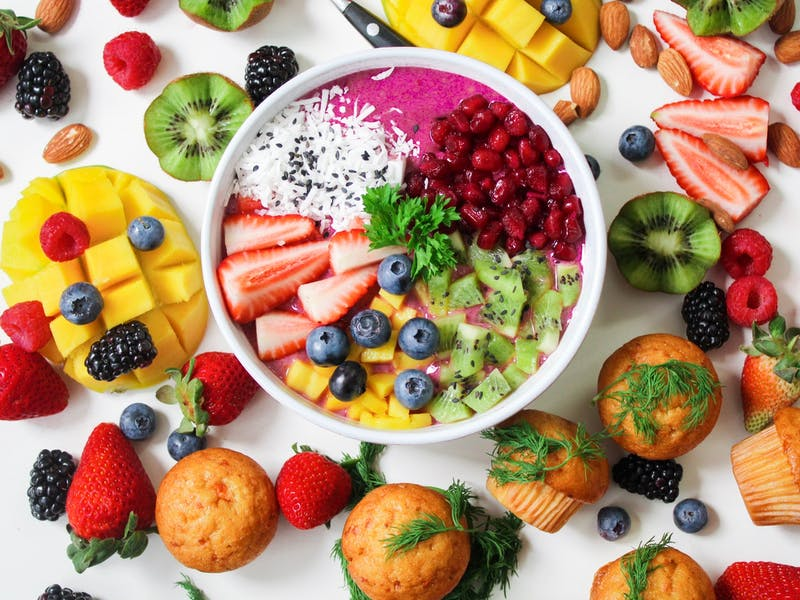 With more and more people switching to healthier and more sustainable lifestyles, people's diets have shifted. The demand for healthier food is now at an all-time high. For business owners, this is the perfect time to start a healthy food business. Of course, starting a new business not only opens you to a plethora of opportunities but also some risks. Let's get to know these advantages and disadvantages of starting your business:
What Are The Pros of Starting A Healthy Food Business?
If you're on the fence about starting your own business, it's quite understandable. Building your own business from scratch may be risky, but all forms of business come with risk. It's good to know the benefits of starting your own healthy food business and at the same time, the negatives that come with it. By knowing them, you'll know if starting your food business is right for you. Here are the benefits of starting your healthy food business venture:
Make A Positive Change On People's Lifestyles
Perhaps the biggest advantage of starting a healthy food business is making a positive impact on your customers. People look to improve their lifestyles by eating healthily. It provides them with many benefits – they live longer, reduce the risk of diseases due to a healthy immune system, and improve their overall quality of life. It's no surprise that an increasing number of people switch to a healthy lifestyle. By starting your own food business, you play a role in promoting healthy living. As key players in keeping people's lifestyles healthy, food businesses in particular affect the population at large when it comes to communication. Take this opportunity to spread the word about the pros of going healthy. Not only will they think of making healthy eating a habit, but also they will consider your healthy food business first when it comes to choosing the right food to eat.
Expanding Market
If you're looking to start your own food business, going the healthy route might just be one of the keys to a successful business. After all, it's one of the emerging trends in the food industry. People are gaining awareness of the benefits of eating healthy, hence there is an increasing market for healthy food. It's safe to say that it's a great opportunity to maximize your revenue when a significant number of people are looking to eat healthier.
Create Innovations
Whether you're looking to serve food in your restaurant or manufacture healthy snacks, the food industry is the perfect place for you to get those brain juices to work and create innovations. With so many food combinations you can make, you'll have a chance to be a market leader for your food innovation. For example, you can create nutrition bars containing plant-based proteins. These fit with the trend of being environmentally friendly and at the same time, healthy.
What Are The Cons Of Starting A Healthy Food Business?
Ingredients Can Get Expensive
It's no secret that eating healthy can get expensive. Most healthy food are perishable, hence they must be stored in the refrigerator or freezer. It's worth noting that storage costs are on the higher end when storing perishable food in refrigerators and freezers. On top of that, they're typically expensive to farm, especially because more human labor is involved compared to manufacturing processed food, which usually requires machines.
It's easy to lose your customers when costs get too steep. To alleviate these issues, it pays to invest in marketing strategies to build your brand. Focusing on research & development will also increase your chances of releasing a brand-new product that will set you apart from the rest.
Difficult To Manage
Many people dream of starting their restaurant. But, it's important to know that whether it's the restaurant industry or manufacturing industry you're eyeing for your food business, venturing into this industry is far from anything easy. First, it's important to know that most restaurant businesses fail. Even the best cooks can fail at their own food business.
It's important to know that to succeed in the restaurant industry, you'll need to amp up your marketing game. For other food establishments, that could mean creating a restaurant that's worthy of posting on social media sites like Instagram. Or even paying influencers to advertise your restaurant could work, too. Remember, the restaurant industry is highly competitive – you must do everything you can to stand out. Couple this with staffing issues and quality control problems you might face, and you could realize that it's not managing a restaurant is not as easy as it sounds.
Manufacturers don't have it easy either. To start, you'll need a bigger investment considering you need the facilities and qualified personnel to get the job done. Research & development could also consume a lot of time and financial resources if you plan on launching an innovative healthy snack. And before you make any food claims on your products, you'll need them to undergo the rigorous testing that complies with food regulations.
All of these might sound too much to handle, especially if you plan on starting your own business. But, it's important to remember that starting your own business always comes with some sort of risk – and that doesn't just apply to food businesses. It's important to know the industry that you're getting into to increase your chances of succeeding.
The Takeaway
Starting your own food business may not always be easy, but it's good to know that the food industry is huge and full of opportunities. The benefits of starting your own food business greatly outweigh any obstacles that you may run into. You get to create a positive impact on the lives of others and you get to earn from it. Sometimes, all it takes to succeed is to know your industry. Knowing your target audience, determining the right ingredients to use, understanding your competition, and applying effective marketing strategies – these are things that can help you take your healthy food business to greater heights.