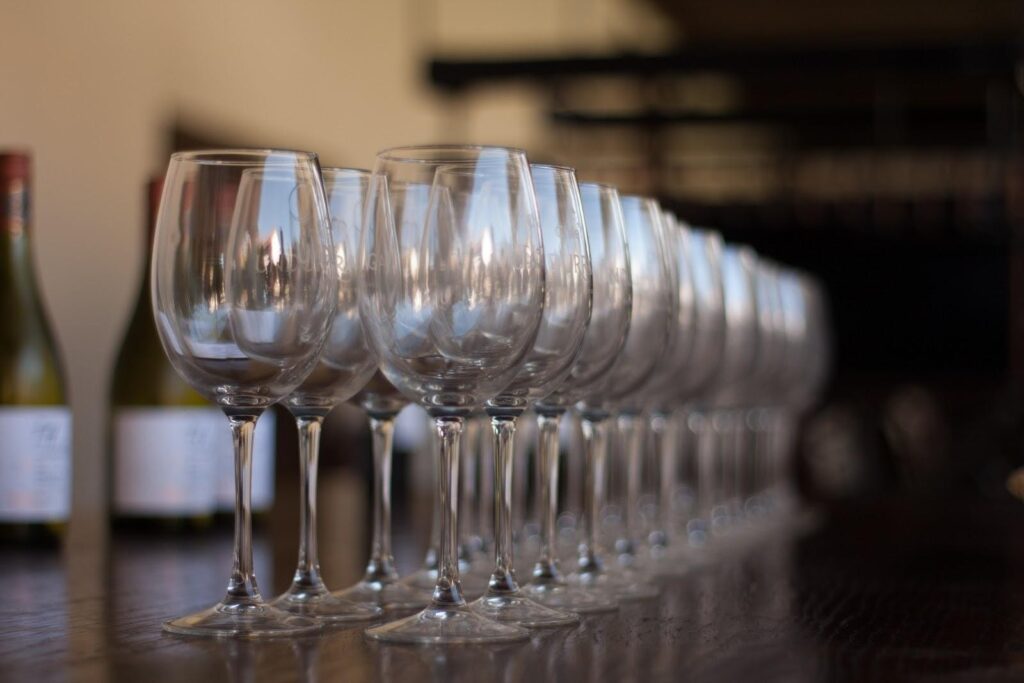 Are you looking forward to having a get-together with your friends and having no idea how to spice up the event? Hosting a party is fun and exciting but can get confusing if you don't have the organizational skills. Have you thought of having a wine-themed party?
If not, you'll want your party theme to fall under this category. A wine-themed party makes sense from many angles. You're all adults, so having the chance to explore the different flavors and notes of wines is an exciting activity. Besides, wine is fat-free and cholesterol-free. Hosting a wine-themed party will be an ideal way to let your friends relax and have fun. However, for it to be colorful and successful, you need to have the right ideas. 
Below are five cool tips for planning a wine-themed party.
A Blind Wine Tasting
Instead of burdening yourself with blindfolding every single member of the party, blindfold the wine bottles. The idea here is to hide the wine labels. So, make sure whatever wrap up you are using is opaque enough to cover up everything. Use the carafes to cover the labels on a bottle. They are opaque but well ventilated to allow the wines to breathe.
With this game, each guest gets to taste a small amount of the covered wines one by one, and then their impressions and guess of the name are recorded on a scoring grid. Afterward, the winner receives a bottle of wine as a gift. Alternatively, you can decide to have a separate fine whiskey bottle like the Eagle Rare to give the winner. That would make it super unique.
Pair Wine with Fine Chocolate
It's always a fantastic idea to pair the wines with something else. Fine chocolate will be great for this activity. You have to pay a keen eye on the wine tastes when working with chocolates. Chocolate can mess up with the taste of some wines that your guests won't like.
Therefore, take your time and do detailed research on wines that will pair better with the fine chocolate. Also, make sure you choose high-quality chocolate.
Get Some Cheese
Cheese and wine simply form the best combination. That's why they are pretty popular together. All you need to do is to get a variety of cheeses and wines.
Prepare these cheeses by cutting them into cubes and placing a toothpick on each. Make sure you get an array of domestic and foreign wines. This idea is bound to get the tongues of your guest wagging because it's such a great pairing.
Play Wine-Themed Movies
Even though your guests may have already watched most wine-themed movies, it will be a great idea to have them play in the background. It's also quite nostalgic. You could try displaying the movies through projectors and a great sound system for a great viewing experience.
If you have been to a bar, you must have noticed that they will mostly, if not every time, have some wine-themed movies playing. There are fantastic wine-themed movies like the Bottle Shock to choose from, so you're pretty much covered in that area.
Prepare for The Event.
You must take your time to plan and make the necessary preparation for the event. Invite some guests you're sure you can handle. Wine-themed parties are more fun when the participants are fewer. Therefore, let the maximum invite number be ten. The idea behind the intimate groups is to make the environment conducive for conversations. Also, having fewer guests helps when it's time to clean up after they've left. Make sure that you gather the necessary supplies needed for the party. These may include:
Water
You must ensure you have adequate pure water for the successful wine-themed party. Wine is an alcoholic drink, and alcohol causes dehydration. Your guests will need water to flush out toxins and keep the body's hydration levels balanced.
Spit Buckets
Not everybody will get along with all the wines. At some point, they will need to spit out the unwanted wine.
A Palate Cleanser
Make sure you set out enough water crackers for palate cleansers. White bread also works well with palace cleansing. Experts recommend the white bread because it perfectly absorbs flavors from the previous content.
Wine Glasses
For health rules and policies, it's okay if you allocate one glass per guest. Alternatively, you can give two glasses to each guest for better wine testing and comparison.
A White Background
To better compare the wines, you will need to have a white background and enough lighting. You can use a white piece of cloth or a roll of white craft paper.
You should also choose the right food to serve your guests. In this one aspect, you should be careful and keen. Some foods will not react friendly with wine. Therefore, you must go the extra mile and research the right foods to serve with your drink of choice.
Conclusion
So, there you have it: five essential tips that will make your wine-themed party a success. You don't necessarily need to be a wine expert for your wine-themed party to be a success. You only need the right tips, and everything else will fall into place.