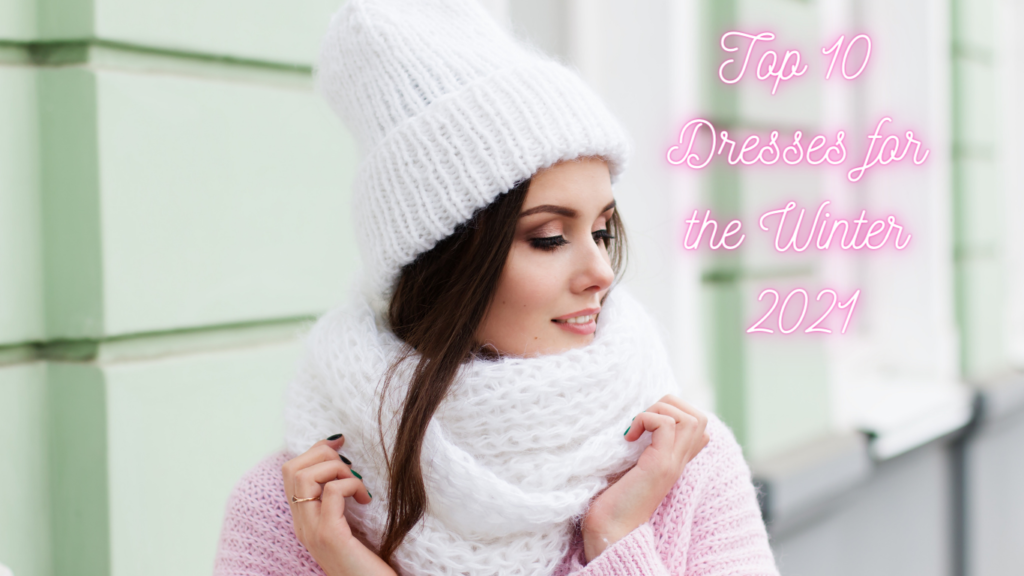 In the winter season it is very confusing to choose dresses because in this season we have to choose those type of dresses in which we look good and also keep us warm. As we know in this season any dresses with long sleeves are good. The wool is warmest fabric and it has moisture wicking properties then it is very helpful fabric for winter.
Every year, winter approaches suddenly making things almost difficult to plan which is why shopping for winter essentials should always be started as early as possible. That way, getting discounts are easy as well.
So for your help I have listed dresses for winter are:
Cardigan is my favorite and it is on trend of 2021. It is very simple and common to wear in india for all women. We can get cardigan in many colors but black is always fabulous color which is perfect match with any jeans and t-shirt. As we know cardigan is a woolen cloth so it keep us warm and also give a stylish look at that time. Cardigan is found in both long and short so anybody can get according to their choices.
As we know cotton jacket is also good option in winter because this cloth is chosen in much amount by the college and school girl. This jacket is on trending because the fleece is fuzzy touch and dense fabric construction that is used in this is very beneficial for winter. Heavyweight fleece is a type of fleece which is very good for worn when we doing exercising and exerting physically.
We all know blazer is always classy on all season. It is quite costly but always a decent and formal look. If any one going to attend winter party and other function then girls's first choice to worn blazer give because it give good look and the black color always suit the most.
Sweat shirt is very common and easy to wear in all countries. It is even liked by many young girl and also worn by boys. It is also very popular because it absorbs sweat and keeps us warm. This cloth is very good at when we doing yoga and exercise etc. Some people have anxiety so they can deal with hood sweat shirt. It is also very helpful for those person who think they have awkward body because after wearing this no one can noticed about body language.
It is a party wear dress for women in winter which belongs to western countries. This dress is longer with spring like look but it also very costly Just because their gorgeous fabric and color choices.
Sweater is another and common good option in winter. It is the combination of formal and casual. We can make the pair of this dress with any cloth like t-shirt, jeans, slacks and blazer etc. After wearing sweater we can feel much cozy and warm. We can use this dress for office also if the dress code of office is not strict.
  Multi-coloured Woolen Kurti :
This dress is a great option for women in winter. This dress is also liked and fascinated by other most because it is common wear for women. Woolen kurti is find in many color but multi colored is some different, it gives amazing look. We can use this dress as formal for women. This dress is also keep warm us and give a good look.
This dress is also another collection for ladies of winter wear. We can wear this dress for nay parties and function. The thickness of this dress is more than other dress but it give a dashing look which is awesome. The cost of this dress is always expensive. The lining fabric is used in this dress to make us comfortable, long lasting and wearable.
It is also a good option in summer. Specially this dress is designed for soldier and after world war 2 , women started to wear this dress. It is very lightweight but they have much layering which make it awesome. It will protect us from cold and also give stylish look.
Jacket is must for anyone wardrobe and it is also a good wear for winter. In winter we found some dim colors and navy is an ethnic wear for winter. This dress will use as fashion cloth as well as protective cloth. It is not much expensive so anyone can get this. The dress will give dashing look in floral format which is awesome and it is also worn in function, parties, for casual outgoing also. There are many types of jacket we can get like snow jacket, sleeveless jacket, rain and winter jacket etc.