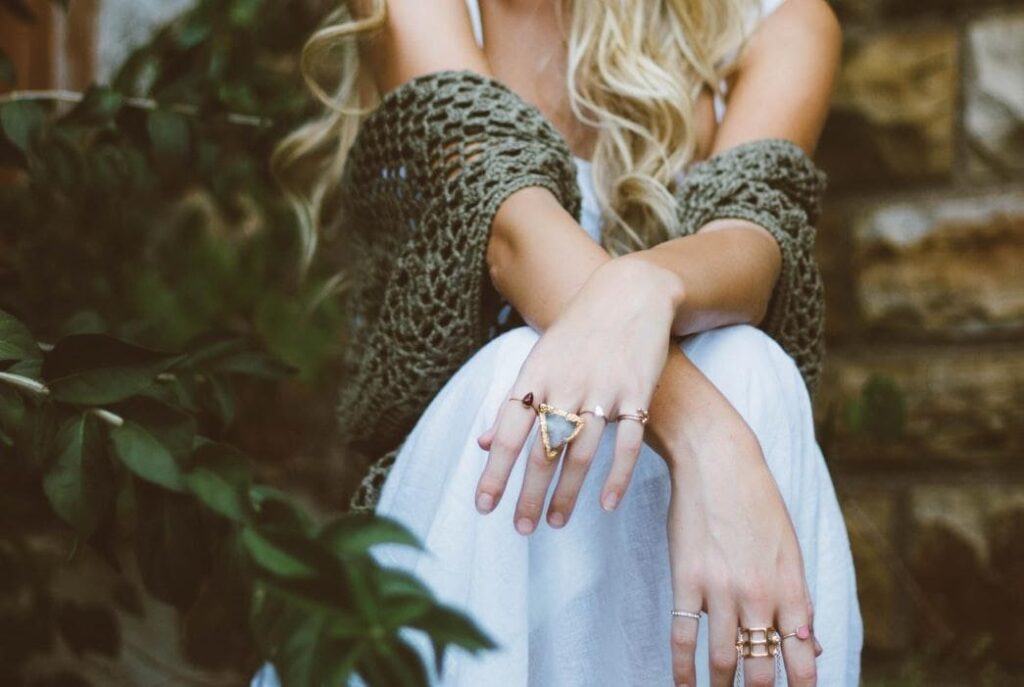 We can wear jewelry on many different occasions and if we coordinate it properly with our outfit – it's a win-win combination. The right piece of jewelry can complement our outfit and make it stand out. However, we need to know what type of jewelry to wear on what occasion, what materials and colours go together as well as how to fit it in with our outfit. All the ladies out there want to wear comfortable, cool and flawless women's clothing, which is matched perfectly with jewelry. If you're not sure how to achieve this, take a look at some simple ways to coordinate jewelry with your outfit.
Think about the occasion
This is the first thing to have in mind – the occasion. You're not going to wear the same jewelry when you go to work, to a wedding, a night out or if you take a casual walk, it's simply not appropriate. As far as going to work is concerned, basic jewelry is in order; while attending a special occasion such as a wedding allows you to be bolder and more elegant. On a night out you can basically wear anything you like, in accordance with the style you choose.
Bold outfits go with simple jewelry and vice versa
Remember that you should emphasize either your clothes or jewelry, not both. If you opt for a statement, printed, or patterned dress, it's best to stick to minimal jewelry in order to achieve a balance. On the other hand, if your outfit is fairly simple, you can enhance it with some stand out jewelry pieces. Whatever alternative you choose, make sure that you give your jewelry a thorough ultrasonic bath, as dirty-looking jewelry won't have a positive effect.
Be mindful of the shape of your face
You can complement your face by wearing the right type of jewelry. Not all face shapes go well with all types of jewelry. For example, if you have an oval face, studs and triangular earrings can make your cheekbones stand out. A round or square face goes well with pendant earrings, while hoop earrings suit all face shapes.
Pick jewelry that complements your skin tone
This is a level that we often overlook. You should always aim to match the jewelry to your skin tone. Cool skin tones are complimented best with platinum and white gold jewelry, whereas warm skin tones go well with yellow and rose gold. Keep this in mind for best effects.
Warm coloured jewelry goes well with cool coloured clothes
The best way to use warm coloured jewelry is by wearing it with cool coloured clothes. For instance, emerald green jewelry can be matched perfectly with a yellow dress. Striking a balance between cool and warm tones is what we should aim for.
Combine pearls with sea colours
Pearls are sophisticated and they don't go well with all colours and outfits. However, a winning combo with pearls is wearing clothes in different sea colours, for some black-tie or evening event.
Black blends well with gold and white
Black is such an elegant colour that mixes well with gold and white. Jewelry pieces in these colours can make even a simple black or white dress stand out from the crowd and breathe pure elegance.
Keep up with the trends
In order to be trendy and keep up with the latest fashion, we must be familiar with some trends. As for jewelry trends, it's popular to wear handmade pieces as they are truly a unique piece. Charm bracelets and necklaces have recently become popular once again. And following the trend of asymmetrical clothing, asymmetrical jewelry has emerged. Combining these trendy jewelry pieces will make you look modern and chic.
Consider the neckline
Another important feature we shouldn't forget is certainly the neckline. Not all jewelry complements all necklines. For example, a V-shaped neckline goes well with a choker or a short chain, while a slightly deeper V-neckline goes well with a pendant chain or layer necklaces. A turtleneck, on the other hand, goes well with a long necklace or no necklace at all. One-shoulder style blouses should be complemented with dangling earrings and not a necklace.
Remember that less is more
A statement all fashion lovers swear by – less is more, so don't overdo your look. That means not going overboard with jewelry. A useful piece of advice – if you're unsure about your final look, take off the last piece of jewelry you put on; in that way, you'll avoid wearing too much jewelry.
Coordinating jewelry with clothes might seem like an easy thing to do, but in fact, it's not. One wrong move and your whole outfit can be ruined. So, make sure that you follow these simple rules to achieve an amazing look everybody's going to admire.