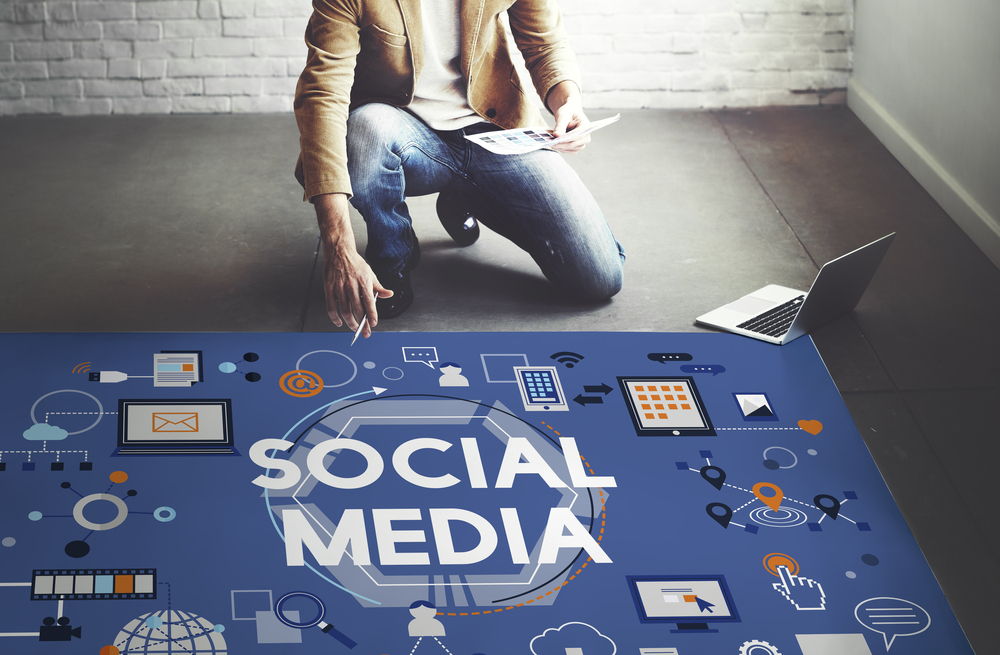 Social media marketing is not a new concept anymore, it has entirely replaced the traditional marketing practices today, and it does not seem to go out of trend anytime soon. So why not up your brand's marketing game and come in the same league of the successors? But if you still do not plan to adopt the crazy marketing trends that have been going on, I have bad news for you, you are missing out on the tremendous marketing opportunity.
Even as a consumer, how many hours of the day do you spend on social media? And how many paid promotional posts do you come across a day on your social accounts? A lot many.. right? Now think as a marketer, if those promotional posts are grabbing your attention. Why not jump on the bandwagon and take advantage of this marketing prospect? There is nothing at stake, right? So why not give it a try because if you do not risk the danger your competitors are taking. They will attract your customers and gain more exposure over you, and you would not want that, right?
Research states
71% of the customers who have had an excellent social media experience are more likely to recommend the business to others.
96% of the consumers who actively discuss brands online do not really follow their real profiles.
Influencer marketing has taken the most attention in the current marketing era; it is just the extension of your business marketing strategy.
However, the following are a few ways to keep your audience hooked on to your business accounts on social media. If you happen to have just come out of the cave world and are alien to this marketing concept, then it is for you.
Set realistic goals
One of the biggest mistakes that most social media marketers make even in the current era is they just jump into the current trends without really giving much thought to their goals. They are aware social media is the perfect platform to market, but how it is done, they have no idea about it.
Firstly align your SMM goals with your business goals. Every business has some strategic goals that they are aspiring to follow; make sure your marketing goals perfectly go with them and complement your overarching business goals.
A few of the SMM goals that every business is looking forward to and working hard to attain are
Improving their ROI
Growing fan base
Increasing brand awareness
Driving people to increase the in-store sale
Achieving higher sale quantity
Create diversified content
Do not limit your content to one type only; bring variations in them. Trust me; you do not want to bore your audience with the same kind of content. It is pretty easy to just post pictures on Instagram and send short tweets for your business promotion but this strategy is not really effective. As relevant as it sounds, posting various types of content enhances your SMM strategies. Posting blog posts, videos, infographics, and other kinds of content keep your audience engaged.
Uploading the same kind of content throughout your SMM journey would definitely turn your audience off and would resonate to one kind of group only and, in the worst case scenario, will not resonate at all.
You can determine the kind of content your audience likes the best by posting different types of posts. The smart experimenting and risk-taking ability of the entrepreneur can go a long way.
Use chat-bots
You may not know about it yet, but chat-bots are in and are taking the businesses to new heights of success. I mean, it is no surprise as it is one digital tool that can solve all your problems and communicate with you without any human interruption. Technology has become pretty crazy and is gradually removing the human aspects from businesses.
Moreover, the chat-bots effectively combine with the social media platforms that the customers are more comfortable using. Your business page must go for the chat-bots as they
Do not require any crazy knowledge for coding.
Answer customers questions
Efficiently take orders from Facebook messengers and comments.
Incorporate all the major payment systems
Create personalized customers
One of the many reasons to go for chat-bots is that it does not only make your regular business chores easy, but if it is used correctly; it will also allow you to create more bespoke experiences for your customers. If you plan to do this, do not link your advertisements with your landing pages but create advertisements that redirect your audience to the Messenger window with your chat-bot. It will
Boost your sale
Make a more personal customer experience.
Create a loyal fan base
Establish your metrics
Too many businesses today are doing the right things on their social media, but they do not know how to measure their success or, in some cases, their failure as well. Determining the metrics and KPIs is one of the most important steps of SMM. Unfortunately, social media analytics is a pretty gray area since they are not the same for every business. Once again, you must align your metrics with your business goals.
Do not get over-excited by seeing the great numbers of followers the business account has since there are many ways to gain fake followers. Ideally, you must check the marketing goals you have set and analyze which metric will give you the right answer to whether you are meeting your goal or not?
In case you aim to spread business awareness among your target market, you must keep a sharp eye on the Post Reach as it is a relevant statistic. This tool will tell you how far your content is reaching among all the social channels.
On the other hand, if you are worried about the number of sales and your goal is sale-based, take a CTR notice. Keeping track of the clicks will tell you about the likes and dislikes of your audience.
Wrapping up
Social media marketing leads to a plethora of good options for the business; those who do not take advantage of this medium are lagging and missing out on a perfect opportunity. The bottom line is, if your brand sets realistic goals, and follows all the above SMM strategies keenly. Then you have a good chance of grabbing your customer's attention and leaving a good mark on their head. However, you must know creativity is the key to have a long-lasting impression.