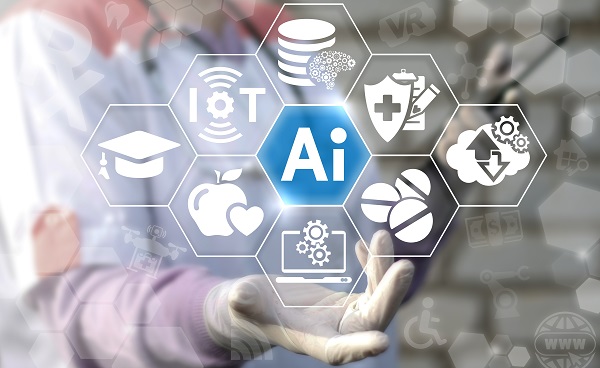 We have seen a lot of technological advancements over the last decade or so. The most exciting developments, though, are the progress that we have made regarding the internet of things (IoT) and artificial intelligence (AI). In this article, we will look at how IoT and AI could transform the healthcare industry.
What Is IoT?
IoT refers primarily to smart devices that are linked online. Smartphones were an early example of the concept, but we have come a long way since then. We are now looking at a wide range of smart devices, like home appliances, cars, monitoring devices, and so on.
Say, for example, that you have a smart coffee maker. You could program your phone to start the coffee maker up five minutes before your alarm goes off. That way, your coffee would be ready on time.
What Is AI?
Artificial intelligence is essentially an algorithm that can learn. In the past, algorithms were based on a fixed set of parameters. Therefore, they could not operate outside of those parameters.
By incorporating AI into the algorithms, the program can learn. As it learns more, it becomes capable of doing more and can adapt to different circumstances.
How Can IoT and AI Affect the Healthcare Industry?
64% of doctors believe that IoT devices will lighten the load on medical staff. We tend to agree. The combination of AI and IoT devices could change the whole diagnostic process.
Can They Assist with a More Accurate Diagnosis?
A doctor's job is to examine a patient and make a diagnosis based on the symptoms of a disease. Considering how many illnesses exist, and how many symptoms each illness can have, it can be challenging to establish a diagnosis. If you have a rare ailment, it is even harder for the doctor.
The doctor can research unknown symptoms, but that takes time. AI can read through millions of medical databases in a matter of seconds and present potential solutions. The doctor can review the narrowed set of options and confirm a diagnosis. This can also be highly effective in treating emergency illnesses where every second counts.
Improved Access to Quality Healthcare
IoT is already proving useful in the remote monitoring of a patient's health. It is especially helpful in situations where face-to-face contact is not possible. With IoT, people in rural areas can get better access to medical treatments.
A doctor in New York, for example, could monitor the symptoms of a child in a clinic in South Africa. They could speak to the patient via Skype. Staff at the clinic would then apply the appropriate treatment regimen based on the specialist's recommendations. Without IoT, that child might never have the opportunity to get this kind of care.
Now, let's say that the doctor speaks English, and the staff at the clinic speak Zulu, an African language. In the past, this might have been an insurmountable problem. Now we have earpieces that can automatically translate the language.
The American doctor speaks English, and the earpiece translates it to Zulu. Again, this makes it easier for patients to access quality healthcare options.
Useful for Researchers
Researchers can use IoT devices to gather large swaths of data. AI can make compiling and analyzing the data a whole lot simpler. Teams across the world can monitor the results in real time. That will make collaboration a lot easier.
Applications Already Using This Tech
The range of potential applications of IoT and AI in the healthcare industry is mind-boggling. Here are some of the top applications using this tech already:
· Hearables: Hearables are being used to assist people who are hard of hearing. Some cancel out background sounds or amplify a particular voice so that the person can hear better.
· Smart Pills: Smart pills can contain minute devices capable of sending information about what is happening in the digestive tract.
· Technology to Improve Vision: This technology has been used in drones as well. It helps drones to identify obstacles and get past them. The same tech can assist people with visual impairments to navigate better.
Challenges That Need to Be Addressed
It is quite clear that such technology can be helpful in treating various health conditions and, in turn, improve the quality of our lives. If that is the case, what is obstructing its wider application?
· Expense: This technology is not cheap. Fitting out an entire hospital might be prohibitively expensive.
· Information Security: Information security is also a pressing issue. With all these devices connecting to a network, medical information becomes more vulnerable. Privacy concerns here are very real.
Overall, the future of AI and IoT in the healthcare industry looks bright. We are not at a point where the technology that we discussed has achieved mainstream acceptance yet. That said, as technology advances, these devices will become more common.