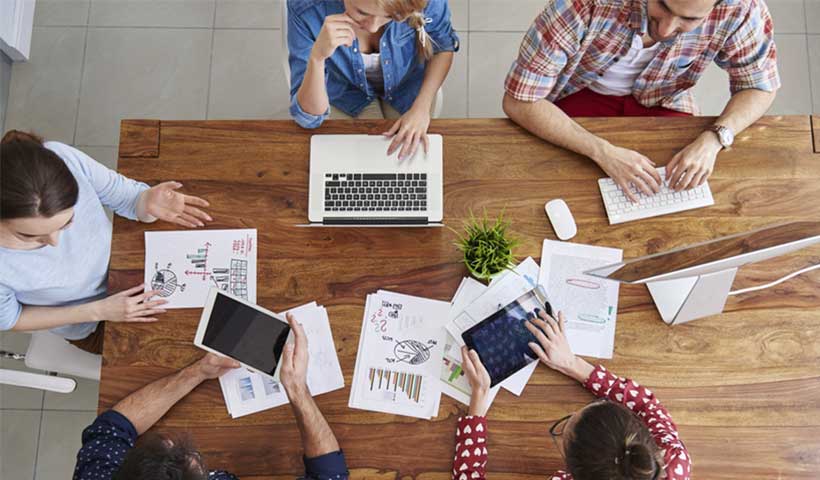 In today's fast-paced and competitive business environment, the success of an organization often hinges on its leadership team. Effective executives are the driving force behind innovation, growth, and strategic decision-making. However, finding and hiring the right executive talent is not a straightforward task. It requires a strategic approach and the expertise of executive search firms to ensure that your organization's leadership is equipped to navigate the challenges and opportunities of the modern business landscape.
This article explores the importance of strategic executive hiring solutions and how partnering with executive search firms can be the key to securing top-notch leadership talent.
The Critical Role of Executive Leadership
Executive leaders are responsible for shaping an organization's vision, driving its mission, and achieving its strategic objectives. Their decisions have a profound impact on the company's performance, culture, and long-term success. Here are some key areas where executive leaders play a critical role:
Strategic Direction: Executives set the strategic direction for the organization, defining its goals and priorities to ensure long-term growth and profitability.
Innovation: They drive innovation by fostering a culture of creativity and encouraging the development of new products, services, and processes.
Talent Management: Executives are responsible for attracting, retaining, and developing top talent. They create a thriving work environment where employees can excel.
Risk Management: They assess and manage risks, making informed decisions to mitigate potential threats to the organization.
Stakeholder Relations: Executives maintain relationships with key stakeholders, including investors, customers, partners, and employees, ensuring alignment with the company's mission and values.
Given the pivotal role that executive leaders play, it is imperative to have a well-defined and strategic approach to hiring them.
The Challenges of Executive Hiring
Hiring executives presents unique challenges that differ from other hiring processes. Some of these challenges include:
High Stakes: The consequences of a wrong executive hire can be costly in terms of both financial resources and the organization's reputation.
Specialized Skills: Executives often require highly specialized skills and industry knowledge, making it essential to find candidates who are the right fit for the role.
Confidentiality: Executive searches often require a high level of confidentiality, especially when recruiting from competitors or within the industry.
Time-Intensive: Identifying, assessing, and attracting top executive talent can be a time-consuming process, diverting valuable resources from other critical tasks.
Global Talent: In today's interconnected world, organizations may need to cast a wider net to find the right executive talent, including considering international candidates.
To address these challenges and ensure the best possible executive hires, many organizations turn to executive search firms for assistance.
The Role of Executive Search Firms
Executive search firms specialize in identifying, assessing, and recruiting executive-level talent. They bring a strategic and comprehensive approach to executive hiring, leveraging their expertise, networks, and resources to connect organizations with top-caliber leaders. Here's how executive search firms add value to the executive hiring process:
Deep Industry Knowledge: Executive search firms often focus on specific industries, allowing them to have an in-depth understanding of industry trends, challenges, and the skills required for executive success.
Global Reach: They have extensive networks that span the globe, enabling them to tap into a broader talent pool and identify candidates who may not be actively seeking new opportunities.
Confidentiality: Executive search firms understand the importance of discretion in executive searches. They can conduct confidential searches to protect both the organization and the candidate.
Customized Approach: Each executive search is unique. Search firms tailor their approach to the specific needs and culture of the hiring organization.
Assessment Expertise: These firms have rigorous assessment processes to evaluate candidates, ensuring that they not only meet the qualifications but also align with the organization's values and culture.
Time Efficiency: Executive search firms streamline the hiring process, saving the organization valuable time and resources by handling candidate sourcing, screening, and assessment.
Market Insights: They provide valuable market insights, including compensation benchmarks, to ensure that the organization's offers are competitive.
The Steps in Strategic Executive Hiring
Successful executive hiring involves a series of strategic steps, and executive search firms are well-equipped to guide organizations through this process:
Needs Assessment: The first step is to define the executive role's responsibilities, objectives, and qualifications. This includes identifying the leadership skills, industry experience, and cultural fit required.
Market Research: Executive search firms conduct extensive market research to identify potential candidates, both within the organization's industry and related fields.
Candidate Identification: Once a pool of potential candidates is identified, the search firm reaches out to gauge their interest and qualifications.
Screening and Assessment: Comprehensive assessments are conducted to evaluate candidates' skills, experience, and alignment with the organization's values.
Interviews: Candidates who pass the initial assessments undergo a series of interviews, including face-to-face interviews and evaluations by the hiring organization's leadership.
Reference Checks: Extensive reference checks are performed to validate candidates' qualifications and track records.
Offer and Negotiation: The search firm assists in making the job offer and negotiating compensation and terms on behalf of the organization.
Onboarding Support: Some executive search firms offer onboarding support to ensure a smooth transition for the newly hired executive.
Case Studies: Successful Executive Hires
Let's explore a couple of real-world case studies that highlight the impact of strategic executive hiring:
Case Study 1: A Technology Startup
A technology startup seeking to scale its operations needed a Chief Technology Officer (CTO) with experience in building and leading high-performing engineering teams. An executive search firm with expertise in the technology sector conducted a thorough search, identifying a seasoned CTO from a competitor known for innovative product development. The candidate was successfully recruited, leading to rapid product development, increased market share, and successful fundraising rounds for the startup.
Case Study 2: A Global Manufacturing Company
A global manufacturing company was in search of a Chief Financial Officer (CFO) to oversee its financial operations in multiple countries. The organization partnered with an executive search firm specializing in cross-border placements. The search firm identified a CFO with a track record of managing complex international financial portfolios. The new CFO played a pivotal role in optimizing financial processes, reducing costs, and ensuring compliance across regions.
Conclusion:
Elevating Your Organization Through Strategic Executive Hiring
Strategic executive hiring is a critical component of an organization's success. The right executive leadership can drive innovation, growth, and profitability while fostering a positive workplace culture. However, the challenges and complexities of executive hiring require a strategic approach, and executive search firms are well-equipped to provide the expertise and resources needed.
By partnering with executive search firms, organizations can tap into a global talent pool, ensure confidentiality, and streamline the hiring process. The result is a leadership team that is poised for success, capable of steering the organization through the challenges and opportunities of the modern business landscape.
Strategic executive hiring solutions are not just about filling a position; they are about securing the future of your organization. With the right executive leaders in place, your organization can thrive, innovate, and achieve long-term success in today's competitive business world.