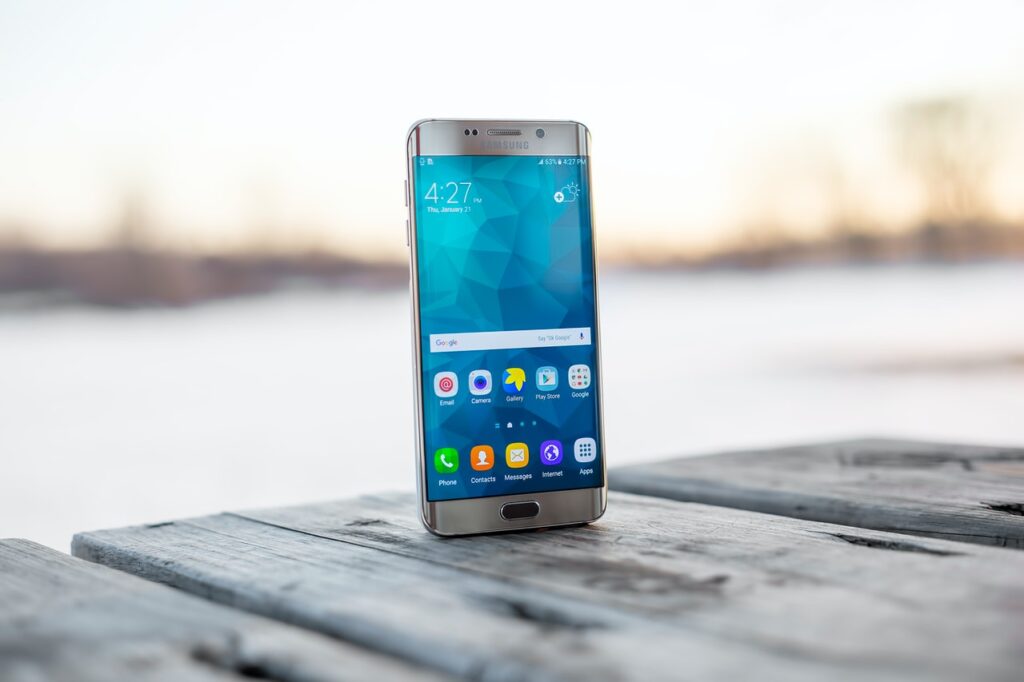 Mobile phones have become one of the most integral parts of our lives. But, still, we use it without taking proper care of it. The security of the device is overlooked more often than not, and it proves to be costly all the time.
This is why we are here to assist you with the easiest ways to keep your cell phone security approved. The attackers are always looking for small gaps that can let them into your device and eventually get hold of all your data. So, it is essential that you imply the best possible security steps to ensure that your phone is in a risk zone and there is no harm to your confidential data.
Before moving towards the steps, it is important that you understand what phone security is and then proceed ahead. Let's dig in!
Phone Security: Synopsis
When it comes to phone security, it is basically a strategy planned to remain ahead of malicious attackers. It is all about how you can defend yourself against the threats, vulnerabilities, and attacks that can ruin your mobile devices from all corners.
There are several to defend your device from any kind of cyberattacks. The entire process of implementing the same is acknowledged as phone security. It can help you tighten privacy credentials, network, finances, and login details. It comes with a combination of technologies, best practices, and policies matching your mobile device.
In short, it helps us protect our phones from all kinds of threats and keep data safe and secure. Hopefully, you are clear about what phone security is. Let's now understand the world of mobile security threats and then proceed ahead.
Mobile Security Threats: All About It
Talking about mobile security threats, it is all about the kind of cyber attacks that can target your mobile device. It is quite similar to the process that is used to attack or hack computer devices or laptops. Here the attackers are looking for gaps in your device to get in and get hold of the entire system, network, and data.
There are several ways it can be done, so it is important that we keep our phones protected in every which way. It can be either gaining access to your phone chips or getting hold of your personal accounts or stealing data or money. There are several aspects related to mobile security threats.
Stealing login credentials has also cost businesses a lot. The reason behind the same has been mobile phishing attacks. This means that the employees were tricked into clicking on the malicious URLs and then slowly taking over the system.
This is why we are here to help you with the best methods that can help you keep your phone secure and safe from attackers and hackers.
Mobile Protection Tips for Android Device Users
As the number of Android users is on the higher side, it's important that we focus first on the ways we can keep the respective device secure. Below mentioned are a few of the ways that can help you keep your Android device entirely safe and secure. Check it out:
The first and the most important step that you need to remember is buying smartphones from the vendors who are issuing Android patches.
The next important aspect is to ensure that you do not save the passwords on your device at all costs. Make sure that the passwords of all your social media accounts, banks, and other aspects are not noted on your device.
Another important fact that you need to keep in mind is using two-factor authentication to keep your device safe. This means you must imply double protection like finger touch lock as well to your device to ensure that it remains safe in a case in the wrong hands.
Next, you need to take advantage of the different types of security attributes that Android already has in store for you. This can certainly help you keep your device remain updated and prepared with better protection.
It is important that you only use WiFI that is fully protected and secure, or else there is a chance of vulnerability or threat that can cost you your data.
Make sure that you are using Android security applications for all the alerts and actions that need to be taken to keep the device secure.
It is important that you backup your Android device data regularly using your account. This can help you get your data during emergency situations.
Always download and install applications from the Google play store.
Get your device encrypted to ensure that there is no way the cyber hacker gets into your device.
Always use a VPN while browsing that can help you remain away from all the sites that can harm your device while surfing.
Mobile Protection Tips for iPhone Device Users
After Android devices, iPhone is the next big thing in the respective market. So, check out the below-mentioned steps that can help you keep your device safe and secure from all kinds of malicious activities. Take a look:
The first and the most important aspect that needs to be done is activating the Find My Device attribute in your device.
It is important that you regularly update your device so that you can have the latest security patches installed on your device.
Next, it is essential that you keep the passcode of your device strong and more than four digits.
You must keep the two-factor authentication on so that only you are able to access your device.
Keep your iPhone on self-destruct mode. This means when the user has failed to provide the correct password ten times, then all the data is going to be deleted.
It is essential that you keep changing the passwords of your iTunes and iCloud.
You must never use Free Wi-Fi as this can be a gateway used for the purpose of hacking or attacking.
Make sure that you are only using trusted charging stations for your device.
The next important aspect that you need to work on is disabling Siri when your device is locked.
You must block the application permission to use the microphone or camera or any other attributes of the device.
Last Words
So, these are the steps that one must remember to keep their mobile device safe and secure in every aspect. Doing so not only helps you keep your data safe but allows you to keep your phone running smoothly a lot longer. Good luck!