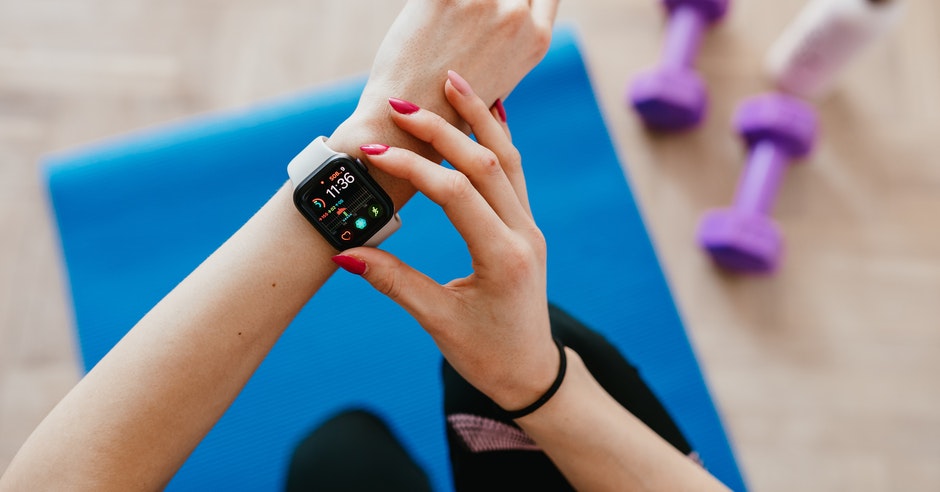 Smart wearables' innovation is a blessing in our lives, waiting to be used smartly. With the enhanced innovation in smart wearables, users have become more conscious about their health; monitoring body functioning rates like heart rhythms, oxygen rate, etc. There are a plethora of ways by which you can make most out of your smart wearables and give yourself doctor-like care every day.
Users can also enjoy the free HealthifyMe plan of Fastrack for one month, or get up to Rs.5500 discount on their Samsung smartwatches.
Being aware of your body and its functions can keep you motivated towards your exercise or yoga plans. So, don't stop yourself from buying something that would help you be careful towards your body.
These smart wearables offer you a lot as:
They track your daily activities including total number of steps you walked, time of activity, calories burned
Users can also share the data of their daily activities amongst their family and friends
These devices can also help you share the personal health data with clinician or doctor for better diagnoses
Smart wearables help you manage your day smartly. Let's see how?
Improve productivity at work: Smart wearables can help you monitor your small activities at work. This can improve the health of employees in the office and will manage their frustration level.
Set up alarms to manage your seating time. Indeed, no one can work at a stretch of 6-7 hours continuously, so set up alerts to get up and move around. Smartwatches offer this option to you and now you have them with the latest available offers by GoNoise and Fastrack. Grab an unbeatable 50% concession on the smartwatches by adding GoNoise discount coupons at the checkout page.
Track your screening time, which can help you in managing the strain on your eyes.
Smartwatches can help you in checking your messages on time, no more missing out on social gatherings. They can help you not feel left out by missing the messages because when it vibrates on the body, you will know.
Be informed about good or bad rate: To judge your health rate by measuring blood pressure or heart rate, it is important to know what rate is normal and what is not. Contact your doctor to know what is normal for you. If you feel like your heart rates are increasing excessively, or your chest is pounding, then consult your doctor.
Manage your sleep: A good sleep is both integral and deficient; you hardly get a good sleep of 8 hours in this hectic life where your mind is engaged everytime. Wearing smart devices can help you keep a track on your sleeping pattern. These devices can help you monitor your sleep by noting down your body's movements like your active body movements indicate that you are awake.
Manage your emotional state: With the upheaval of COVID-19 and economic downfall, the mental or emotional state came on the verge of deterioration. It is vital to manage your emotional health while maintaining your physical health. But the question here is, how can you monitor your defected emotional health with a smart wearable? Your emotional health is linked with your physical state. Smart wearables can help manage your heart rates, sleep patterns, health habits, and breathing patterns. All of these things can provide you enough insights for your distorted mental health or emotional health.
Utilize your health data: An average person should visit doctors timely to keep a note of the changes in their health. Smart wearables cannot substitute medical methods but give you an idea about your changing health. You can share this data with your doctor to get regular updates about your health.
Keep yourself motivated: Smart wearables or applications can help you analyse your steps, burned calories, blood pressure level, heart rate, oxygen level. All of this data can help you motivate yourself to strive hard for your better health. You can also organize daily challenges with your friends by sharing your data. These challenges will make your routine exercises more fun and enjoyable.
Use tech for road safety: Indeed, a cell phone user checks his phone plenty of times every day, and sometimes while driving. This habit can harm you, but you can avoid this by using smart devices that can warn you before any danger. Wearables alert drivers to drive safely and protect them for future mishappening.
Just relax: In our overworked life, where we have to manage everything efficiently, it is important to take care of our mental health. Hence, it is important to leave stress for a while and chill with your smartphones, playstations, and play virtual games to make yourself relaxed. These recreational activities can help you in increasing your productivity at work because a stress-free mind always works better.
With the invention of smartphones, technology got its way to grow immensely. This growth has been done with the motive of making lives easier and stress-free.