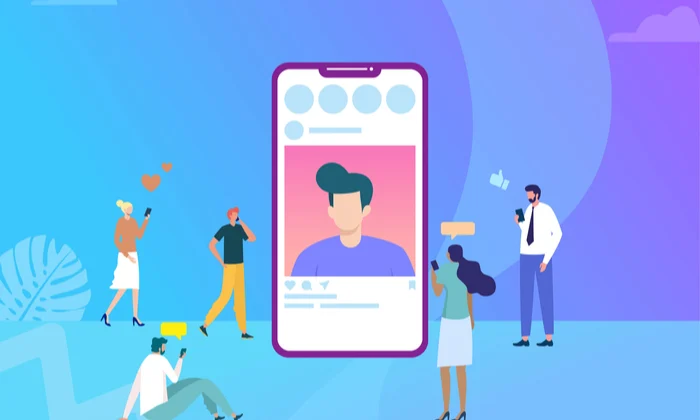 Introduction
In today's social media world, Instagram has become a crucial platform for businesses and individuals to connect with their audience and showcase their brands. With the introduction of Instagram Reels, the platform has provided a new and exciting way to engage with followers and expand your reach.
This article aims to explore the potential of Instagram Reels and provide seven effective tactics for utilizing them to drive engagement and increase your follower count. From hosting challenges and giveaways to utilizing the right hashtags, we will guide you in building an engaged and relevant audience. So, let's unlock the full potential of Instagram Reels and take your social media game to the next level.
7 Reels Tactics To Engage And Expand Your Follower Count
Tactic 1: Building An Engaged And Relevant Audience
Building an engaged and relevant audience is crucial for any successful Instagram account. This is especially true when utilizing Instagram Reels to drive engagement and expand your follower count. Reels offer a unique opportunity to reach a wider audience and showcase your brand creatively and entertainingly.
By implementing the following tactics, you can effectively build an engaged and relevant audience, which will help to enhance your Instagram posts engagement and expand your Instagram follower count. Remember to continuously experiment and evolve with your Reels to keep your content fresh and engaging. Stay authentic and consistent with your brand's message, and take advantage of the potential for growth and visibility with Instagram Reels.
Tactic 2: Be Authentic And Update With Latest Trends
In the fast-paced world of social media, it's crucial to stay up-to-date with the latest trends and to be authentic in your content. Instagram reels provide the perfect platform to showcase your personality and stay relevant with current trends. Feel free to show your unique perspective and inject your touch into your reels. It will help you stand out and attract a loyal following.
Additionally, keep an eye on the popular hashtags and challenges constantly circulating on Instagram. By incorporating these into your reels, you can tap into a larger audience and increase your chances of going viral. Remember to stay true to yourself and your brand while staying updated with the latest trends. This combination will not only engage your current followers but also attract new ones looking for fresh and authentic content.
Tactic 3: Host Instagram Challenges And Giveaways
Hosting Instagram challenges and giveaways is a great way to engage your audience and attract new followers. These types of content encourage participation and create a sense of community among your followers. Plus, the chance to win a prize or be featured on your page is an excellent incentive for people to join in on the fun.
To host a successful Instagram challenge, choose a theme that aligns with your brand and appeals to your target audience. Make sure to outline clear rules and guidelines, and use a unique hashtag to track entries. It will not only help in organizing submissions but also increase your reach, as others may use the same hashtag to participate.
Similarly, giveaways can be an effective tactic for engaging and expanding your follower count. Whether it's a product or service related to your brand or something more general, ensure the prize is desirable and relevant to your audience. To maximize engagement, ask followers to like, comment, and share the post to enter.
Remember to be creative and have fun with your challenges and giveaways. It will not only make your brand more relatable but also encourage people to continue following and participating in future challenges and giveaways. Remember to repost and highlight entries to show appreciation for your followers' participation and boost engagement.
Tactic 4: Pinpoint Right Hashtags
Hashtags play a crucial role in making your content discoverable on Instagram. By using the right hashtags, you can expand your reach and attract a more relevant audience. Here are some tips for pinpointing the right hashtags for your Instagram Reels:
Research and analyze popular and relevant hashtags in your niche.
Include a mix of broad and specific hashtags to increase visibility and target specific audiences.
Create branded hashtags to establish your unique identity and encourage user-generated content.
Stay updated with trending hashtags and incorporate them into your reels to tap into the current conversation.
Utilize hashtags in your bio to make your profile more discoverable.
Take advantage of niche-specific hashtags, such as #foodie or #fashionblogger, to reach a more targeted audience.
Regularly review and update your hashtag strategy to stay relevant and engage with new audiences.
Remember, using too many hashtags can make your content look spammy. Aim to use a maximum of 10-15 relevant hashtags per post. By pinpointing the right hashtags and incorporating them strategically into your Instagram Reels, you can increase your visibility and attract the right audience for your content. Keep experimenting with different hashtags and analyzing their impact on your reach and engagement. With the right hashtags, you can unlock the full potential of Instagram Reels and expand your follower count.
Tactic 5: Keep A Compelling Bio
Your Instagram bio is your chance to make a first impression on potential followers. It's also the perfect opportunity to provide a clear and compelling explanation of your brand or business. A strong bio can entice users to hit the "follow" button and keep them engaged with your content.
To make the most out of your bio, keep it concise and informative. Use keywords relevant to your brand or niche to attract your target audience. You can also include a call-to-action, such as a link to your website or a specific hashtag, to encourage user interaction.
Additionally, consider using emojis to add personality and make your bio stand out. You can also use line breaks to format your bio and make it visually appealing. Overall, a compelling bio can help you make a lasting impact on Instagram and attract engaged and relevant followers.
Tactic 6: Partner With Other Brands
Collaborating with other brands is a powerful tactic for expanding your reach and engagement on Instagram Reels. By partnering with brands with a similar target audience, you can tap into their followers and potentially gain new ones. This not only increases your visibility but also adds credibility to your brand. To successfully partner with other brands, be sure to:
Identify brands that align with your values and target audience
Reach out to them with a clear and compelling proposal
Create high-quality and engaging content together that showcases both brands
Promote each other's content on Instagram and other social media platforms
Collaborating with other brands not only expands your follower count but also opens up opportunities for cross-promotion and mutually beneficial relationships. Choose partnerships wisely and stay true to your brand's identity and values. By working together, you can create content that resonates with your audience and drives engagement on Instagram Reels.
Tactic 7: Boost Your Content Quality
One of the most essential factors in engaging and expanding your follower count on Instagram Reels is the quality of your content. With the rise of video content, it is crucial to create eye-catching and compelling content that will stand out in the sea of Reels. Here are a few tactics to boost the quality of your content on Instagram Reels:
1. Know Your Audience
Understand what content your target audience enjoys and create Reels that cater to their interests. It will not only keep them engaged but also attract new followers who relate to your content.
2. Keep It Short And Sweet
Reels have a maximum length of 30 seconds, so it's essential to make every second count. Keep your content concise and captivating to hold your audience's attention on Instagram Reels.
3. Utilize Creative Features
Instagram offers a variety of tools and features, such as filters, music, and text, to enhance your Reels. Experiment with these features to make your content more visually appealing and engaging.
4. Use High-Quality Visuals
Use high-resolution images and videos for your Reels to make them visually appealing and stand out on your Instagram audience's feed. Remember, quality content is vital to keeping your audience engaged and attracting new followers. Feel free to get creative and experiment with different types of content to see what works best for your brand.
Conclusion
Instagram reels have become a valuable tool for driving engagement and expanding your follower count on the platform. By following these seven tactics, you can build an engaged and relevant audience that will help boost your visibility and growth on Instagram.
It is crucial to stay authentic and up-to-date with the latest trends while utilizing reels.
Hosting challenges and giveaways, using relevant hashtags, and keeping a compelling bio are effective ways to engage your audience and attract new followers.
Moreover, partnering with other brands and consistently improving the quality of your content can also contribute to the success of your Instagram reels. Remember to continuously experiment and evolve with reels to stay ahead of the competition and keep your audience engaged.
Take advantage of the potential for growth and visibility that Instagram reels offer, and make the most out of this feature to expand your follower count, boost engagement on your profile and gain Instagram popularity. With these tactics and a consistent effort, you can unlock the full potential of Instagram reels and achieve your goals on the platform.