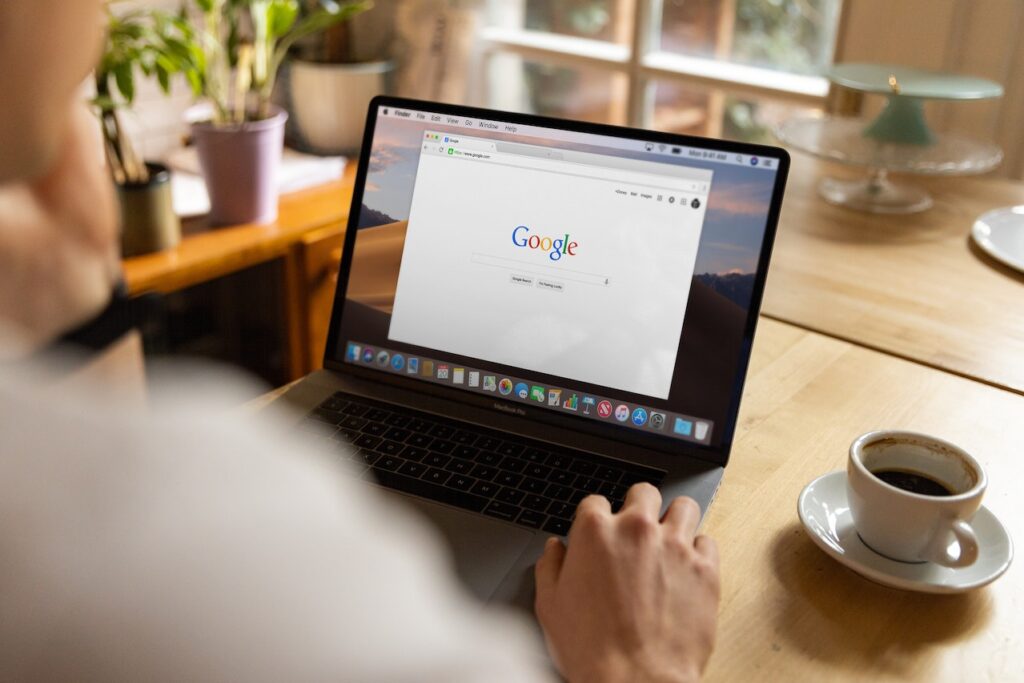 Search engine optimization (SEO) is an ever-evolving field that requires careful and thorough strategies to ensure your website is well positioned in search engine result pages (SERPs). As an SEO expert, you must thoroughly understand SEO and the tactics used to enhance SERP rankings and visibility. This all-inclusive SEO guide provides an overview of the various white hat SEO tactics and strategies to help you optimize your website to achieve higher rankings and improved visibility.
White hat SEO tactics are techniques that are considered acceptable by search engines and follow their guidelines. These techniques are designed to drive organic traffic to your website and boost your SERP rankings, emphasizing creating high-quality content relevant to the target audience.
Following the strategies outlined in this guide, you can create an effective SEO strategy tailored to meet your website's goals. Implementing the tactics outlined in this guide will help improve your site's visibility in SERPs and provide the data needed to measure your progress and make adjustments as necessary.
Identifying Relevant Keywords
You must first identify relevant keywords before you can employ white hat SEO tactics to enhance your site's SERP rankings. Relevant keywords are those words and phrases closely related to your website's products, services, or content. They are the terms that potential visitors would type into a search engine when looking for information related to your website.
What Are Relevant Keywords?
Relevant keywords can be simple or complex terms that reflect the focus and content of your website. They may refer to the products or services you offer, the topics you blog about, or even the information you provide. For example, if you have a website focused on selling organic produce, then relevant keywords might include "organic produce," "organic fruits," "organic vegetables," "organic farms," and the like.
Types Of Keywords
Several keywords can be used when optimizing your website for better SERP rankings. These include primary keywords, the most relevant terms for your website, and secondary and tertiary keywords related to the primary keywords. Primary keywords are the most important for SEO as they are the terms that will be used most often in searches. Secondary and tertiary keywords help supplement the primary keywords and increase the chances of appearing in SERPs.
Validating Keywords
When selecting relevant keywords for your website, it is essential to validate them to ensure that they will help boost your SERP rankings. This can be done using a keyword validation tool, such as Google Trends or Ahrefs, to help you identify popular search terms and compare them to your keywords. Analyzing the competition can also be helpful as it can provide insight into which keywords are most effective for boosting SERP rankings. Additionally, keeping up to date with industry trends and news is vital to ensure that the keywords you are using remain relevant and in demand.
Implementing Link Building Strategies
Link building is an effective white hat SEO tactic to enhance your website's SERP rankings. Link building is obtaining external links from other websites and webpages to your website or webpage. This process is crucial as it signals to search engines that your website is a credible source of information.
When constructing a link building strategy, it is vital to understand the types of links that can be used. Link building can be divided into three categories: natural links, self-created links, and editorial links.
Natural links are links that other websites have provided to your website without any input from you. This type of link building is the most effective, as it shows that other websites are vouching for your content. To achieve natural links, producing high-quality content that other websites will be motivated to link to is essential.
Self-created links are links that you create yourself. This type of link building can be used effectively when done correctly. It is crucial to place self-created links in relevant web pages and content and ensure that the links lead to an authoritative website.
The final type of link building is editorial links. These links are placed in content written by an editor, such as a blog post or article. Editorial links are typically seen as trustworthy by search engines and are often used to promote websites or products.
When constructing a link building strategy, it is vital to identify the types of links that will be used. Setting up a process for obtaining and tracking links is also essential. This process should include identifying potential websites and webpages for link building and tracking who has agreed to provide links to your website.
Once the process for obtaining and tracking links is in place, it is essential to begin building links. This can be done by reaching out to bloggers and website owners to request links and submitting content to popular websites and directories.
Finally, monitoring the link building process is crucial to ensure that the links provide value to your website. This can be done by tracking the number of clicks and pageviews that the links generate, as well as tracking the website's search engine rankings. You can determine which strategies are most effective by monitoring the link building process.
Utilizing the above link-building strategies can effectively enhance your website's SERP rankings and obtain contextual backlinks. Link building can help improve your website's visibility and attract more traffic to your website.
Content SEO
The next step in your all-inclusive SEO guide is to focus on Content SEO. Crafting quality, relevant content is vital to achieving high SERP rankings. With the right content, you can ensure that your website will be easily found and indexed by search engines.
When creating content, you must ensure that it is relevant to the topics you seek to rank for. As such, choosing topics that are valuable and interesting to your target audience is vital. You should also aim for content to be as detailed and comprehensive as possible. This can help ensure the content is comprehensive enough to rank highly for the topics you want to target.
You should also ensure that your content has internal and external links. This can help boost your SERP rankings by showing that other websites link to your content. Furthermore, it can help increase visitors' time on your website.
You should also optimize your content to ensure search engines quickly index it. This can be done by ensuring your content includes relevant keywords and phrases. Furthermore, ensuring that your content follows SEO best practices, such as using headings, bolding essential words, and including meta tags, is vital.
Finally, it is essential to ensure that you are regularly updating your content. This is because search engines prefer websites updated regularly with new content. As such, you should aim to produce fresh content regularly. This can help boost your SERP rankings and keep visitors returning for more.
Content SEO is one of the most important aspects of SEO and can significantly impact your website's rankings. As such, it is vital to ensure you follow the best practices and create quality, relevant content. This will help ensure that your website can achieve the highest possible SERP rankings.
Technical SEO Considerations
Technical SEO is an essential part of any comprehensive SEO strategy and is focused on optimizing the design and structure of a website. By ensuring your website is properly optimized for search engine algorithms, you can significantly improve your website's overall performance.
Improving Website Speed:
Website speed is an essential factor in SEO optimization. Regarding SEO, the faster a website is, the more likely it is to rank higher in SERP results. Visitors are likely to leave if a website takes too long to load, which can negatively impact search engine rankings. To improve website speed, consider optimizing images, minimizing HTTP requests, minifying HTML and CSS code, and utilizing a content delivery network.
Structuring URLs:
Properly structuring URLs is another vital part of Technical SEO. URLs should be unique and descriptive and should include relevant keywords. URLs should also be short, as longer URLs can negatively impact search engine rankings.
Utilizing Sitemaps:
Utilizing an XML sitemap is a great way to ensure that search engine crawlers properly index your website. Sitemaps list all of the different pages on a website and enable search engine crawlers to quickly and easily find and index all of the content.
Implementing Mobile Responsive Design:
In the modern digital landscape, ensuring your website is optimized for mobile device users is essential. Mobile responsive design ensures your website looks great and functions correctly on any device. This is especially important as Google has recently implemented mobile-first indexing, meaning that mobile versions of websites are indexed before desktop versions.
These are just a few key Technical SEO considerations that should be considered when creating and optimizing a website. By taking the time to make sure your website is properly optimized, you can significantly improve your website's overall performance and increase your SERP rankings.
Measuring Results And Adjusting Tactics
Keeping track of your SEO efforts and analyzing the results is essential to improving your site's SERP rankings. Several tools are available to measure and monitor your website traffic, keywords, and analytics. Google Analytics is a great tool to track and analyze your website's performance and identify any areas for improvement.
Additionally, tracking relevant keywords is essential to understanding how your website ranks and how users search for your content. This information lets you refine your SEO strategies and optimize your website for better SERP rankings.
Conclusion
White hat SEO tactics are essential to improving your website's SERP rankings. By following the all-inclusive SEO guide outlined in this article, you can ensure your website is optimized for the algorithms used by various search engines. These tactics help boost your rankings but also help ensure that your website provides visitors with the best user experience possible.
By utilizing white hat SEO techniques, you can ensure your website is secure and performs at its best. The results of implementing these strategies include improved visibility, increased traffic, higher SERP rankings, and a greater chance of success.