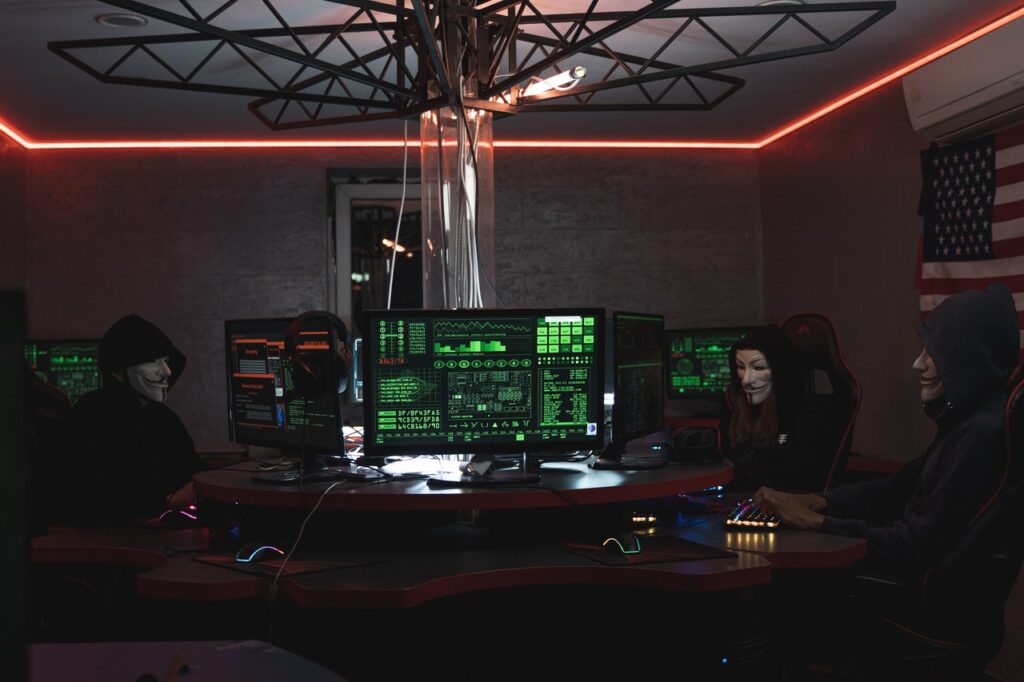 Certified Ethical Hackers (CEH) – For making them hack their system, you need Certified Ethical Hackers (CEH) for organizations. All this is done legally to assess the security. Ethical hackers know about all the risks and loopholes in security programs. The organization's cyber security programs are responsible for designing, implementing and maintaining.
Certified Information System Security Professional (CISSP) – The companies consider CISSP Certified professionals take charge on protecting data from prohibited access. The positions of CISSP certification holders are often security consultants, managers, architects, analysts, and auditors. To set up the framework for security controls and risk management and make decisions are for employees, who are central to an companies IT security. CISSP sets the security system. Need experience of five years in work in at least two of the domains. If you don't prefer hacking, you need to go for CISSP certification.
Which IT Security Certifications are more valuable?
To work within the IT industry, you have these two types of certification; these are user friendly, useful and functional regardless of which you want to work. Over the past few years IT industry has grown rapidly. The demand for skilled and certified IT professionals has increased. You will know about how much valuable and high ranking one of the above certification;
– Shuttling and Proven Experience:
Certifications are favored throughout the industry as being the best way of communicating to employers you have what it takes for the job. The CEH's focus is more towards proving a candidate has the necessary "knowledge" to perform tasks related to ethical hacking. The minimum requirement to become a CEH is to possess two years of work experience in a single Information Security domain.
In CISSP, Additionally, the candidate must be endorsed by a current CISSP in good standing.
– Exam format
In CEH v11 exam, you will have a training period, then you will be facing CEH exam. This exam consists 125 multiple choice question, and students are given four hours to complete this. If you got pass and you will then be able to take a job as an ethical hacker.
| | |
| --- | --- |
| Exam Prefix | 312-50 (ECC Exam), 312-50 (VUE) |
| Exam Title | Certified Ethical Hacker (ANSI) |
| Exam Type | Multiple-choice |
| Application Cost | USD 100 |
| Total Questions | 125 |
| Exam Duration | 4 Hours |
| Passing Score | 60% to 85% |
| Languages | English |
| Domains | BackgroundAnalysis/Assessment SecurityTools/Systems/ProgramsProcedures/methodology Regulation/PolicyEthics |

In CISSP exam, you will have a training period in which you will face 100-150 questions with three hours of time duration. The new CAT format introduced physiology games to candidates taking tests as the questions based on difficulty level. Further, five years of cumulative paid work experience in two or more domain will help candidate in job. One year of the required experience for an additional credential or regional equivalent from the (ISC)² approved list will satisfy.
| | | |
| --- | --- | --- |
| Different forms | CISSP CAT Exam Format (English chosen participants only) | CISSP Linear Exam Format (other than English Language chosen participants only) |
| Exam Cost | USD 699 | USD 699 |
| Exam Format | Multiple Choice, Computerized Adaptive Testing (CAT) | Multiple Choice and Advanced Innovative Questions |
| Total Questions | 150 Questions | 250 Questions |
| Passing Score | 700 out of 1000 | 700 out of 1000 |
| Exam Duration | 180 Minutes | 6 Hours |
| Languages | English | French, German, Brazilian Portuguese, Spanish, Japanese, Simplified Chinese, Korean |
| Testing Center | Pearson Vue | Pearson Vue |
| Domains | 1. Security and Risk Management 2. Asset Security 3. Security Engineering4. Communication and Network Security | 5. Identity and Access Management6. Security Assessment and Testing7. Security Operations8. Software Development Security |
– Which is higher ranking?
Need to put heed on the two factors to taken into consideration before you decide which of the two certifications you should pursue. One of which will be your current, knowledgeable, skillful and experienced to apply for and another would be your pecuniary resources and you need to decide because it would be your future goals.
In CEH, you will consider it if your career path is in high demand, because of the IT industry the consideration on future projects growth.
The market seems to consider on moot points as for a career path that requires these two CEH v11 Certification or CISSP certifications which will be in demand for at least the next decade.
Both the certificates have different pre-requisites to pursue.
Those who are interested in CEH v11 training need to meet the pre-requisites, but CEH v11 course have no such pre-requisites.
There is a lot to consider in these two certificates, but if you can afford to take both certifications then go for it. Many career paths in IT industry required both certifications at minimum, don't worry about the wrong choice, you will succeed either way.
In CISSP, who have keen interest to pursue CISSP training you need to meet the prerequisite of either holding 4-year college degree or having experience in 2 or more of the 8 of the domains.
As it is most expensive one, the cost is USD 699 while the price may be daunting, however there will be subsidies.
– Higher Salary:
Many cybersecurity professionals are not in industry for paychecks, they wanted to well pay for great work.
– The average starting salary for CEH candidates can expect $90K annually. CEH creating significant value to any firm/organization.
– CISSP candidates have average annual salary over $130K. CISSP exceed compensation for great work.
Both CEHs and CISSPs are having earned the reputation of being among the highest paid security professionals in the industry.

– Career Opportunity and Advancement:

Information Security professionals are in high demand. There is need of CEH and CISSP professionals to enhance security operations in a top employment site.
CISSP certification enables far more career opportunities in the Information Security than the CEH.
Considering the "two years' experience in one of the domains, requires you for the CEH, job roles which is more technical. e.g. Senior Penetration Tester, Security Consultant and Analyst, Auditor, Network operators.
Considering the CISSP's strict eligibility requirements for the well-rounded candidates, this list traverses security operations (Security Systems Engineer and Systems Architects) to those leading the effort (Security Directors, IT Managers, Chief Information Security Officer, etc.). Without a speck of doubt, the CISSP certification is beneficial for those looking to enter the Information Security industry.
Which is Right for you?
It's up to you to decide, as the earning potential may be slightly handsome with a CISSP, but CEH also allows for what most IT professionals would consider more exciting work coupled with fewer demands and CEH is one of the best certification. If you need help you can undergo a free career evaluation that will help you go in right direction.