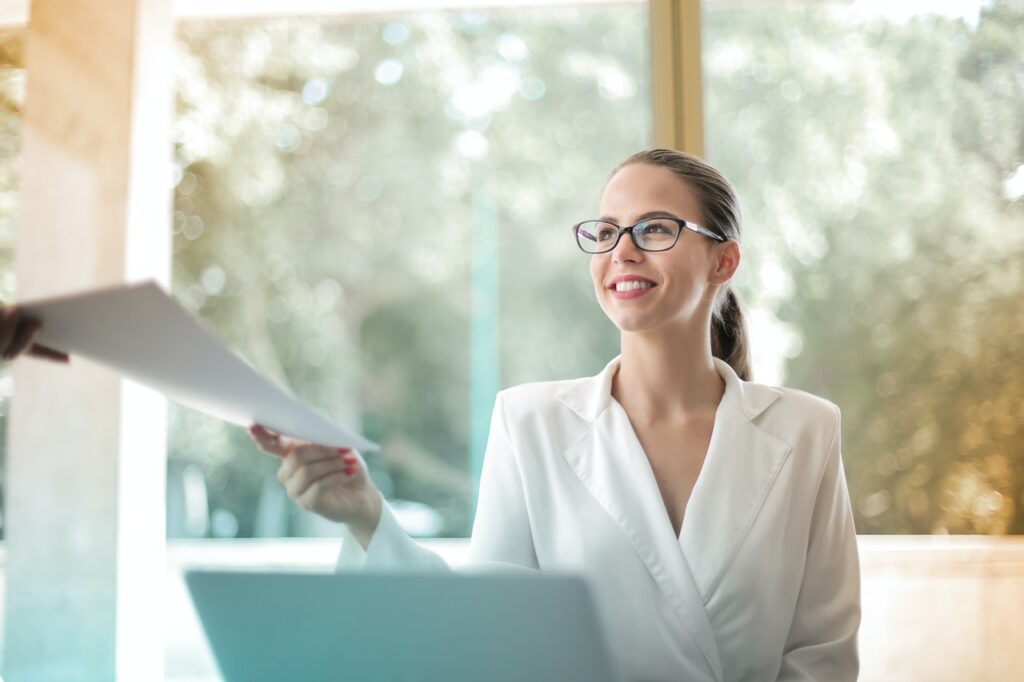 In the past, a lot of entrepreneurs saw their annual report as a chore (a necessary evil). They saw it as something that has to be done in order to meet the legal obligations and give their shareholders the information that they are due.
Today, however, more and more enterprises are recognizing the massive potential behind an annual report. A great annual report can be a game-changer, seeing as how it can offer the investors the reassurance that their money is in the right hand. From here, it's quite straightforward how it can increase the appeal of your company to potential investors, as well. Transparency is something that shareholders value above everything else.
In order to be effective, your annual report needs to be structurally solid. This means that it needs to contain:
Financial statements
Balance sheet
Income statement
Cash flow statement
If you play your cards right, you have an opportunity to turn your annual report into a great story that will increase the value of your brand. Here's how!
Availability in Different Formats
It is important that you make your annual report available in several different formats.
Sending an email with an annual report is the most logical course of action, but some of your investors may want a print-out, as well. This gives you a chance to include tactile elements in your report, thus adding one more dimension to the point that you're trying to make. It also targets their sense of nostalgia and reminds them of old-school ways of doing business.
Second, you need to use this annual report for your content marketing. Just think about the annual report as a case study and try to present your findings to a broader audience.
There's no limitation to the number or types of formats that you have available, so try to be as creative as possible.
Work On Your Visuals
For a lot of people, even investors, numbers don't mean much without the context. So, try to show them just how impressive the figures that you're offering actually are. How do you do this? One of the methods is to use graphs, diagrams, and infographics. In other words, you need to rely more on the graphic representation of information.
Other than being more informative (meaningful), this will also increase the appeal of your annual report. According to veterans behind a renowned digital marketing agency, by turning your report into an infographic, you can drastically enhance your content marketing. Also, by making it easier to interpret, you're increasing the availability of reports to a much broader audience.
Interactive Content
Previously, we've talked about the visuals in the form of an infographic; however, you don't need to stop here. Turning your report into a video or audio format where you will point out some of the biggest concerns is a really nice touch. It also shows your clients that you're ready to go the extra mile for the sake of transparency and that you personally care about keeping them informed.
During the address, keep your target audience in mind. Try to use tone, voice, and terminology that they're familiar with. This type of customization will increase the communicational efficiency of your content. This will give you two major advantages:
The content will feel tailored to your own target audience (everyone loves preferential treatment).
Your promotional message will be more direct (and far more potent).
While interactive content will require more skill and effort to make, the end results are worth it.
Promote Your Annual Report
In order to ensure that the majority of your audience sees your annual report, you need to figure out the most effective ways of promoting it. First of all, you need to work on the SEO of your regular posts.
Second, you need to make it accessible in places where your loyal audience expects to find it. This means featuring it on your homepage, posting it from all your social media accounts, and internal linking towards it on your blog.
In terms of expanding your reach, you should probably encourage your staff members and partners to share it via their personal social media accounts, as well. People who know these contacts professionally are already associating them with your brand. This way, you will get a chance to further enhance this bond.
If you play your cards right, you should have an easy job of integrating your annual report into your overall social marketing strategy.
Showcasing Your Corporate Values
When you observe this phenomenon from the outside, you will see that the majority of enterprises have (or claim to have) similar corporate values. However, actions always speak louder than words, which is why you'll have to do better.
Your annual report is supposed to reveal the efforts that your company is making to achieve these goals. The purpose, mission, and values of your enterprise are essential for its brand story, and all of these can be fleshed out through your annual report.
One of the ways to promote these values is to tell a story about real people. Make it all about the shareholders, beneficiaries, and staff members. After all, people enjoy stories that they can be immersed in. So, if you turn them into a protagonist or at least make the protagonist someone that they can relate to, you're bound to have a much higher impact.
In other words, you're aiming for a financial report, and your end goal is to try and make your audience excited about the company's future. With the right strategy, your annual report should increase the total value of your brand.
Wrap Up
In the end, while formatting and storytelling are important, remember that your annual report needs to give your audience what they came here for.
It still needs to follow the format and address the crucial issues of an annual report. As we mentioned, you need to offer them a financial statement, balance sheet, income statement, and cash flow statement. Nonetheless, how you do this is completely up to you, and you should definitely try to get the most out of this creative freedom.
You definitely shouldn't miss out on the opportunity to leverage your annual report for marketing purposes. In the age of digital marketing, you have more opportunities to do so than ever before.